Come and visit Coach Marcus & Coach Cherish!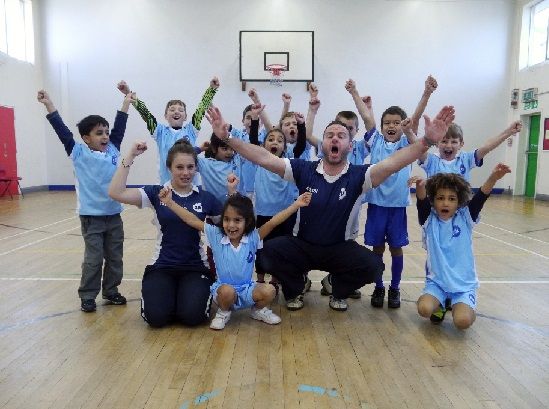 Our kids football classes are underway at the Hollyfield School in Kingston / Surbiton! Led by our charasmatic team of Coach Marcus and Coach Cherish, our S4K Tots, Kickers and Strikers have great fun learning new football skills and techniques.
This month our mini footballers are S4K Tots (18 months to 3 years) are learning skills through pirate themed games, while our S4K Kickers (3 to 5 years) are developing their turning abilities while negotiating a busy race track scenario! Lastly, our S4K Strikers (5 to 7 years) are working hard on their Cruyff turns and inside step overs, before turning to passing in teams and playing in our low pressure, small sided games.
Why not come and say hello to our coaching team by registering for a free taster session? Just click here!