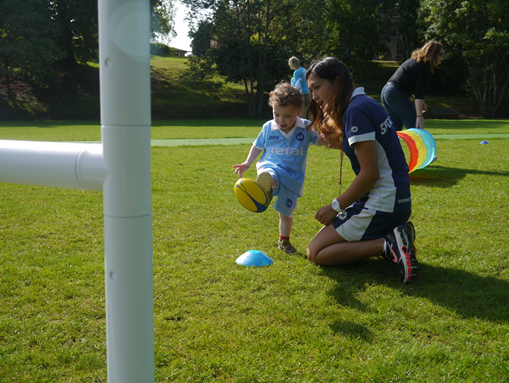 Sport4Kids is very excited to launch these new classes, taking the 'S4K way' to a new audience and inspiring more children to engage with sport, and develop a passion for being active.

At it's heart, Sport4Kids is focused on child development, whilst delivering the most enjoyable experience to the children who attend our weekend classes, after school clubs and childrens holiday camps.
Children can join our classes from 18 months upwards - our tots rugby sessions are aimed at giving little ones the perfect start to their sporting lives with sessions aimed at structured learning and fine motor skills development. We use specially designed rugby balls - perfectly weighted and just the right size for little hands, with mum and dad getting involved every step, run, jump and trying score along the way!
Once they've mastered the skills required to be the next great England, All Black, Springbok or Australia rugby star (other nations are available!), we progress them through to our Cubs, where we introduce team play (or playing with friends, as we call it) with structured games and imaginative activities to encourage their skills to flourish. The communication skills of the children, along with their running and catching skills are further enhanced by combining skills together - running, passing, catching and try scoring - all in one exercise.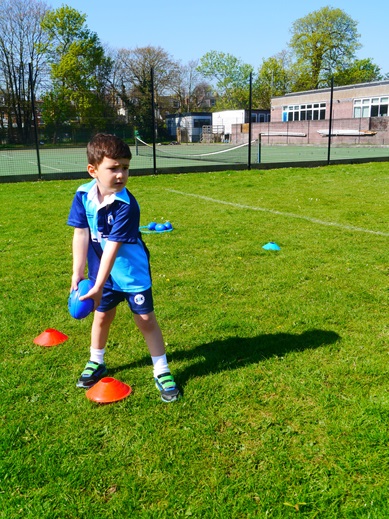 Our Rugby Lions pull together skills learnt at tots and Cubs level along with development of their spatial awareness and learning the rules of rugby with mini-games. It's at this point we introduce the concept of page rugby. Our games are designed to be small sided so that every child gets plenty of time on the ball.
Parents can track the progress of their children with our Practice@Home booklet. This really does bring home the impact our sessions have - children can be taught precise movement and skills from an early age, and parents are encouraged to practice with their children at home - a great opportunity to get outside with your child and spend some time getting active and honing their rugby skills.

With classes opening up across Hampshire in 2017 and the beginning of 2018, we're looking forward to seeing lots more future Ben Cohen, Jonny Wilkinson, Manu Tuilagi or George North (or whoever else you'd like them to be!).
Sound good? You can book your child onto a free rugby taster session and check the times by clicking here.

Rugby not your thing? That's cool - Sport4kids offer Football, Golf, Tennis, Dance, and Kids holiday camps and much, much more. Check out the website for more details.