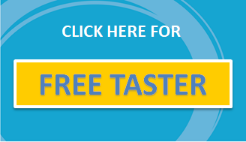 We are so excited to announce the launch of our S4K Toddlers and Kids Rugby Classes for boys and girls in Hounslow, London!
Rugby classes open on Saturday 7th October 2017 at The Heathlands School and will cater for children in the following age groups…

• S4K Tots (18 months to 3 years) - 10:10-10:55am
• S4K Cubs (3 to 5 years) - 11:00-11:45am
Get ready for the fun to begin!
Our specially-trained Hounslow coaches Seb, Shannon and Tom lead rugby classes the S4K Way – which means they have plenty of fun entertaining the kids with imaginative and energetic games that safely increase stamina, develop core motor skills and encourage teamwork. "The most important thing is to make sure our Tots and Cubs have a fantastic time and can't wait to come back next week!" beamed Coach Seb.
Love learning rugby the Sport4Kids way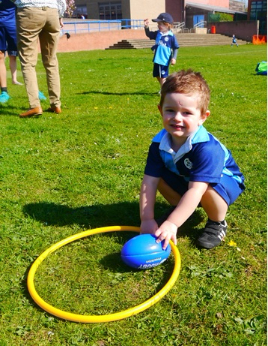 Classes follow our bespoke rugby curriculum, based on world-class techniques used by the New Zealand All Blacks and the Australian Kangaroos Rugby League teams. With precision handling in mind we specially designed our S4K children's rugby balls to be the perfect fit for little hands and feet.

Working closely with parents, the unique S4K Player Pathway and Practice@Home books allow each child to progress at their own pace. When key skills are habituated at an early age they become automatic later on. Coaches and parents enjoy watching children's confidence grow as they improve their agility and coordination and learn how to catch, pass, kick and run with the ball, leading on to small-sided tag rugby matches.
No stopping us now…
Hounslow rugby classes for boys and girls based at The Heathlands School may be held either outside or indoors so you can be sure that rain won't dampen our enthusiasm. Sport4Kids are pleased to offer new Tots and Cubs rugby players a free taster session at our Hounslow venue – so bring your friends and score some tries!