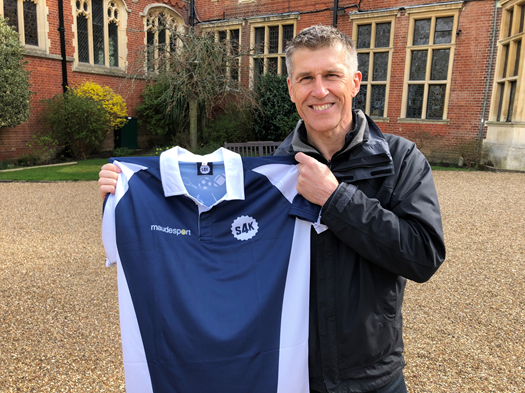 S4K are delighted to announce the signing of our latest Network Partner – Mr Mark Davis! Mark has joined S4K and will be opening kids sports activities across three large areas of the UK. The first area is Kingston-upon-Thames, which encompasses towns such as Weybridge, Esher, Surbiton, Walton-upon-Thames, Epsom, Leatherhead and Cobham. Our revolution for children's sport then extends further south to the Crawley and Horsham area, including Dorking and Redhill, finishing down on the south coast with Brighton.
Mark said "I am really looking forward to working with S4K. The level of thought that these guys have put into creating a 364 day of the year business proposition with a deep heritage in providing outstanding sports and services to parents and children is outstanding. It really was an easy decision for me to make in joining S4K and I can't wait to get started. I've been made to feel very welcome and working with a team of Steve, Gary, James and Mark makes me feel confident that this journey is going to be very enjoyable".
CEO Steve Jones remarked "Mark joins S4K with a wealth of experience in sales and marketing and entrepreneurship. His passion for fitness and child well-being make him an ideal candidate for a Network Partnership and we are delighted to welcome him to the S4K family".
Dr Mark Gould, S4K COO and Co-Founder reiterated Steve's message, "Mark's business and personal achievements have shown a real appetite for competition – something that we love at S4K as we look to revolutionise the children's sport sector. Welcoming someone of his talent is an excellent move for us and demonstrates how the S4K Way is spreading across the UK".
Mark will be expanding the current toddler and kids football classes in Surbiton before opening new kids football in Horsham and kids rugby classes in Horsham area in May 2019. Click below to book your child's place today.