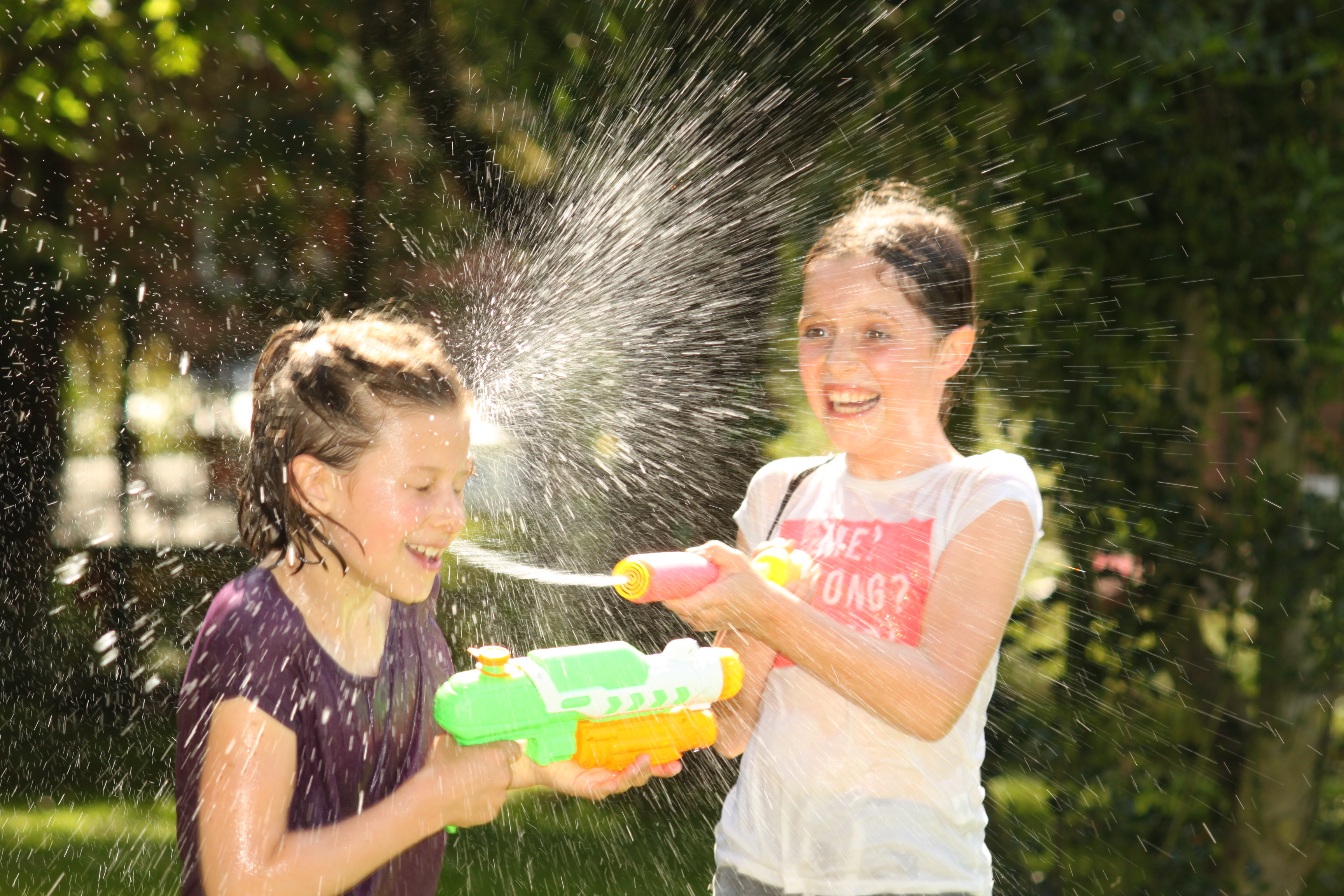 The S4K Outdoor program is a combination of Forest Schools, Bushcraft, Outdoor Learning, and Shinrin Yoku "Forest Bathing". Award winning Woods for Learning CIC has partnered with Sport4Kids to bring a revolutionary new product to the world, S4K Outdoors; this programme will be unrivalled in the industry and develops a systematic approach from toddlers, to teenagers, teenagers to young adults, from young adults to families – S4K Outdoors will have something for everyone.
Our programme also gains knowledge from some of the best survivalists, explorers out there including, Ray Mears (survival techniques), Vanessa Blank (Wild Woman Bushcraft), Tristan Gooley (Natural Navigation), Ed Stafford(Explorer), Abbie Barnes (More time in the Wild), Will Lord (prehistoric survival expert), Mike Pullen (Outdoorsman), Pheobe Smith (Sleep Wild and explorer), John 'Lofty' Wiseman (SAS Hero), Bear Grylls (extreme adventures), Carol Hunt (foraging) and more.
Forest Schools
The Forest School ethos developed in Scandinavia for pre-school children in the 1950s and since the mid 1990s has become increasingly popular here in the UK. It's a concept that takes a long term sustained approach to outdoor learning. Forest Schools seek to encourage, motivate, engage and inspire children through positive outdoor experiences.
Research in Sweden found and concluded that pre-school children in a forest school setting were more balanced with greater social capability; they had fewer days off sick; were more able to concentrate and had better co-ordination. They played for a longer time, with less annoyance or interruption of each other compared to children in the city.
Children attending Forest School pre-schools were arriving at school with stronger social skills and a greater ability to work in groups. Generally, the children had high self-esteem and confidence in their own capabilities. This was concluded as being as a consequence of being in a pleasant, natural, fun and less stressful environment.
Bushcraft
The origins of Bushcraft comes from skills used in the bush country of Australia, today it is often referred to "wilderness skills" and is used all over the world. Bushcraft is about thriving in the natural environment, and the acquisition of the skills and knowledge to do so. Bushcraft skills include firecraft, tracking, hunting, fishing, shelter-building, navigation by natural means, the use of tools such as knives and axes, foraging, water sourcing, hand-carving wood, container construction from natural materials, and rope and twine-making, among others.
Outdoor Learning
Outdoor Learning is active learning in the outdoors In Outdoor Learning participants learn through what they do, through what they encounter and through what they discover. Participants learn about the outdoors, themselves and each other, while also learning outdoor skills. Active learning readily develops the learning skills of enquiry, experiment, feedback, reflection, review and cooperative learning.
Outdoor Learning helps people of all ages, backgrounds and abilities to reflect and learn about themselves, each other and their environment. The positive memories and lasting benefits impact academic achievement, new skills learning, personal and social development, care for the environment, career and professional development, wellbeing and mental health.
At its core, learning is a process that results in a change in knowledge or behaviour as a result of experience. It is something that is active, builds on prior knowledge and occurs at both an individual and social level. Activities include Team Building, Woodcraft, Orienteering, Shelter Building, Flora and Fauna and Mud Play.
Shinrin-Yoku "Forest Bathing"
Shinrin-Yoku "Forest Bathing" is a term that means "taking in the forest atmosphere" or "forest bathing." It was developed in Japan during the 1980s and has become a cornerstone of preventive health care and healing in Japanese medicine. Researchers primarily in Japan and South Korea have established a robust body of scientific literature on the health benefits of spending time under the canopy of a living forest.
The idea is simple: if a person simply visits a natural area and walks in a relaxed way there are calming, rejuvenating and restorative benefits to be achieved.
Mini Bugs 18mnths-3 years and Mini Beasts 3-5 years
Mini Bugs and Mini Beasts will use the Forest School ethos and the Forest School Association principles to develop key skills
1. Is a long-term process of regular sessions, rather than a one-off or infrequent visits; the cycle of planning, observation, adaptation and review links each session.
2. Takes place in a woodland or natural environment to support the development of a relationship between the learner and the natural world.
3. Uses a range of learner-centred processes to create a community for being, development and learning.
4. Aims to promote the holistic development of all those involved, fostering resilient, confident, independent and creative learners.
5. Offers learners the opportunity to take supported risks appropriate to the environment and to themselves.
6. Is run by qualified Forest School practitioners who continuously maintain and develop their professional practice, our team is headed up by Level 3 Forest School Leader and Award-winning Gary Marlow
Minibugs and Minibeasts core themes: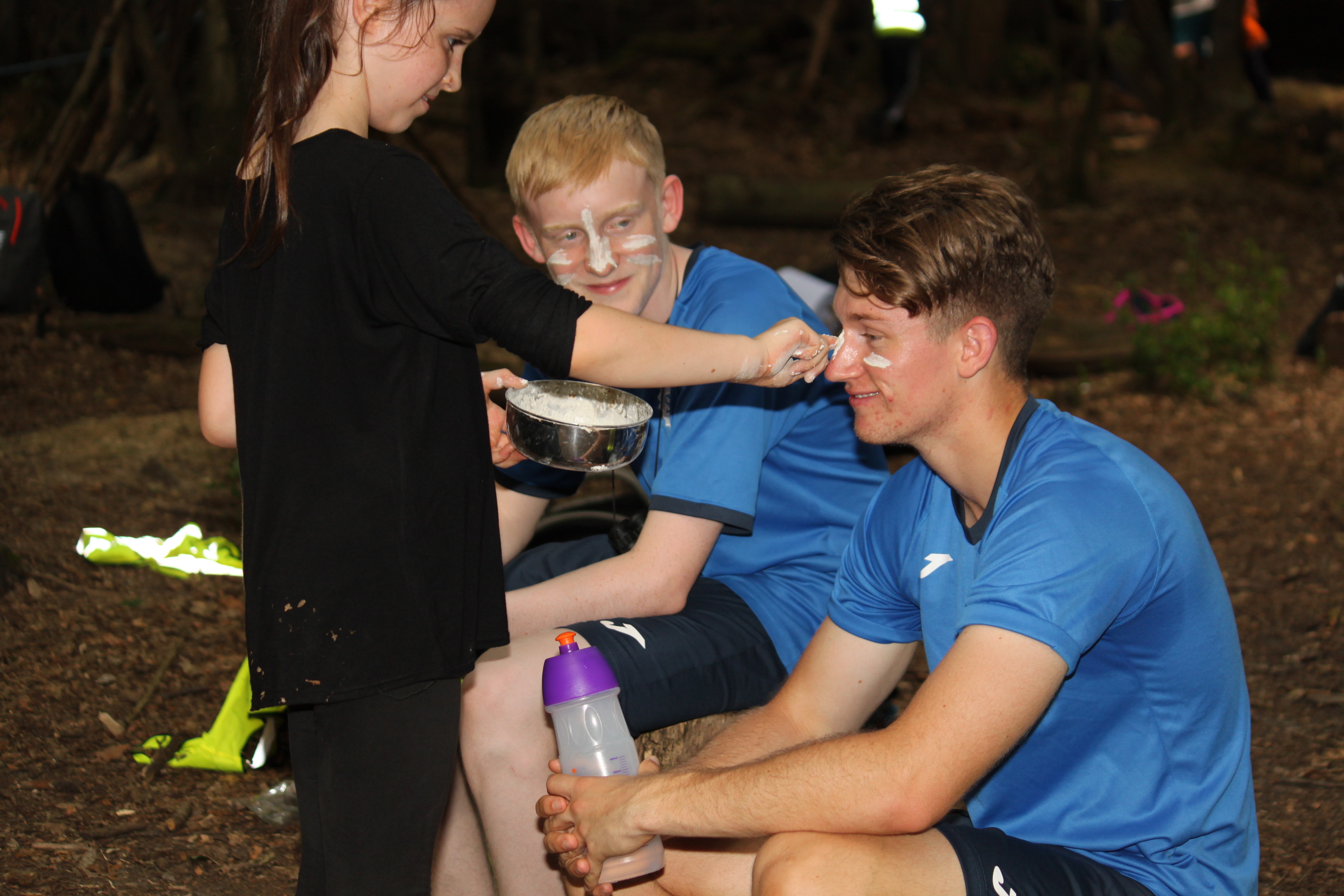 • Explore: environment, risk, body, tools
• Discover: flora and fauna
• Play: leaves, mud, sticks
• Build: dens, art, resilience, fire
• Live: Shinrin Yoku – Forest Bathing
Pathfinders 5-11 years
Greenhorns takes forward the combination of the forest school concept and then brings in elements of Outdoor Learning, Bushcraft and Orienteering. By building on the Forest Schools ethos, children learn key skills to not only survive but thrive in the outdoors; by using tools such as saws, hammers, knives they learn safe use of those tools and what they can create bringing in elements of the STEM curriculum, Science, Teachnology, Engineering, and Maths. Sessions will also include safe fire skills, providing children the necessary elements to be safe around fire, use fire for cooking and other uses. Children will additionally learn orienteering skills using maps, compasses and an element of Shinrin-Yoku will be intertwined with activities on every session.
Pathfinders core areas:
Minibugs and Minibeasts core themes:
• Forest School: Child led activities
• Bushcraft: fire skills, tool use, camp craft
• Outdoor Learning: curriculum focussed learning
• Orienteering: maps and compass
Pioneers
Children are moving into adolescents and young adulthood and S4K Outdoors takes it up a notch and sessions focus on Life Skills in order provide skills for life. We continue to use bushcraft elements such as knife skills, using axes, safe fire skills and cooking over fire. Life skills including building resilience, team work, self-development, first aid and leadership all necessary elements to help them through life but also to help others. We all know that mental health is key and we will ensure that through Shinrin-Yoku, elements of YOGA outside and mental health first aid we will provide necessary skills to enable strong mental well-being.
Life core areas:
• Bushcraft: fire skills, tool use, camp craft
• Survival: shelters, fire, cooking, living off land, natural navigation
• Team: team building activities
• Leadership: learning to lead effectively
• First Aid: mental first aid and physical first aid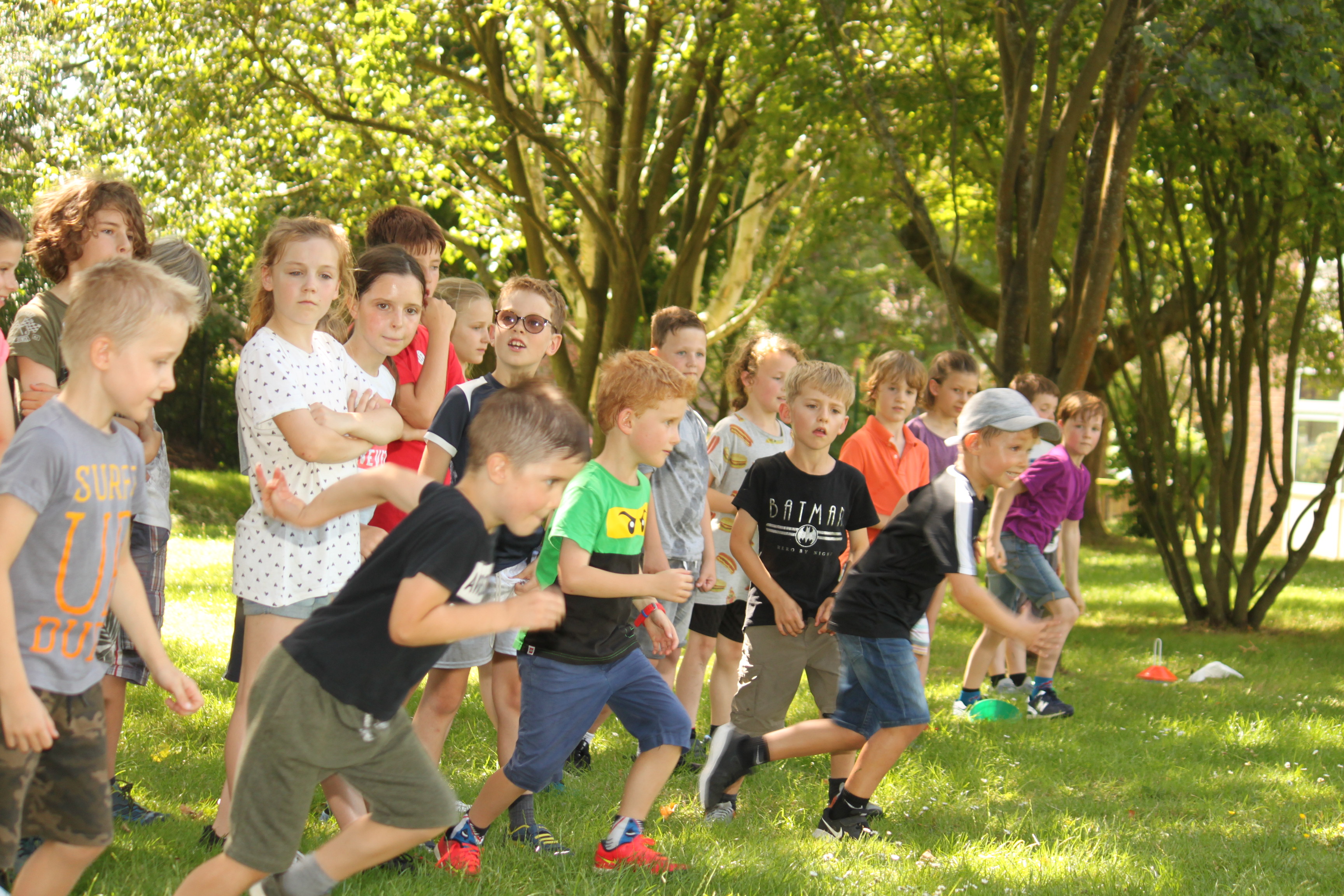 Night
When the sun goes down the wonderful darkness comes alive, but we very rarely venture out or experience a unique prospective of the woods. We will offer opportunities to experience that environment; from night walks, Shinrin-Yoku at night, night navigation, sitting round a camp fire at night with stories and songs and also camping over-night will bring you even closer to nature.
Expeditions 14+
Our expeditions will range from 3-14 days, land and on water, within the UK and Internationally, offering students and families to paddle down rivers and lochs, walk some of the most exciting places in the UK which includes mountainous areas and even skiing. These expeditions will challenge those children physically, mentally and socially and yet provide them with the rich life opportunities that will stay with them for life!
Orienteering
Orienteering is changing and making it more child friendly, S4K have produced a unique concept that not only involves finding way points but a multitude of game variations such as:
• Roman numerals
• Shapes
• Clocktimes
• Key dates in history
• Numbers and letters
• Colours
Ultras
Ultra-marathons are one of the fastest growing activities, Ultra-marathons are anything over 26.2miles – our Ultras are different – we provide the skills required in order to perform better when in adulthood and old enough to take part in these events.
Children even as young as 18months can learn skills associated with Ultras and our unique and unrivalled programme will provide a quality structure of family fun, to individual challenges both over short distances and over a number of days.
Camps
Our camps will offer individuals to not only build their own shelter and sleep in it, but camping over-night in a tent away from parents, sitting round the camp fire or bring together families for fun and games and sharing the experiences of camping over-night.
Teachers Well-being and Teacher Training
S4K know one of the cornerstones for children and young people to enable them to enjoy the outdoors are the teachers and our range of well-being and teacher training courses will provide that support to enable them to teach curriculum areas in the Outdoors, but also enable them to relax.
Through Sport4Kids we offer unique and unrivalled teambuilding, mental-wellbeing and continued professional development courses, ranging from 1.5-hour twilights, to half and full days. We will work with you to create the perfect course; however, activities can include:
• Curriculum in the Outdoors
• Fire and Freedom
• Team building
• Orienteering skills
• Shinrin Yoku and Shelters
Parties
Our unique Outdoor parties can bring additional income to your school, the great thing is you don't even need an indoor space and can be done all year round! From Gruffalo's to Great adventures.
101 reasons for spending 1000 hours outside
1.Boost your natural immunity. 2. Your body will breathe more deeply, allowing more oxygen to get to your muscles and to your brain. 3.The sun's rays give you beneficial vitamin D. 4. Perform better academically. 5. When children are playing together outdoors they relate directly with one another, they create games together, they choose sides and they improve their "people" skills. 6. Outdoor play is a great way to bond as a family. 7. You are likely to ingest or breath in Mycobacterium vaccae (a natural soil bacterium) when you spend time in nature which may help decrease anxiety. 8. When you walk barefoot outside, free electrons are transferred from the earth into your body. This grounding effect is one of the most potent antioxidants. 9. Fresh air is good for digestion. 10. Decreased anxiety, depression, anger, confusion and fatigue. 11. Sunshine helps increase calcium absorption. 12. Bullying behaviour is greatly reduced. 13. Unstructured play outside gets children moving – reducing childhood obesity. 14. Looking at nature activates parts of the brain associated with balance and happiness. 15. Fresh air gives you a break from all the circulating germs inside. 16. Looking at green, growing things can put you in a better mood. 17. Vitamin D from the sun helps kids have stronger bones. 18. Outdoor kids are more likely to use their own imaginations, inventions and creativity while playing. 19. Dirt is good for the skin. 20. Walking barefoot outside helps support adrenal health. 21. Being outside improves resilience. 22. Improves short term memory. 23. Reduces inflammation. 24. Being outside reduces fatigue. 25. Improves ability to focus. 26. You will heal faster. 27. Strengthens leadership skills. 28. Promotes more opportunities for teamwork. 29. Helps you restore your focus. 30. Viruses and bacteria thrive in air-tight spaces. Heading outside will get you away from enclosed spaces where germs tend to be the highest. 31. Being in nature will refresh you. 32. Vitamin D from the sun helps lower cancer risk. 33. Recent studies find that kids who get outdoor time have less near-sightedness and need for eye glasses. 34. 89% of kids say they prefer playing outside with friends to watching television. 35. Time outside can help the mental and emotional state of moms who are caring for young children. 36. Walking barefoot outside improves sleep. 37. Research indicates that children who have nature experiences demonstrate more advanced cognitive development. 38. Schools with environmental education programs score higher on standardized tests in math. 39. When we breathe fresh air we breath in phytoncides, airborne chemicals that plants give off to protect themselves from insects. Phytoncides have antibacterial and antifungal qualities which help plants fight disease. 40. Nature experiences can greatly strengthen family bonds. 41. Fresh air makes you happier because your serotonin levels are affected by the amount of oxygen you inhale. 42. Walking barefoot outside helps protect your body from EMFs. 43. Tree climbing and moving about over varying terrains outside require a very broad spectrum of brain activity. 44. Sunshine improves the function of your liver and helps it better break down toxins and eliminate wastes. 45. Getting fresh air will help your body fight bronchitis. 46. Being in nature gives you an overriding feeling of peace. 47. Outdoor time in natural setting soothes kids and lower their need for medications. 48. People are likely to ingest or breath in Mycobacterium vaccae (a natural soil bacterium) when they spend time in nature which may help to improve the ability to learn new tasks. 49. Walking barefoot outside promotes calmness by reducing stress hormones. 50. Natural, irregular and challenging spaces help kids learn to recognize, assess and negotiate risk and build confidence and competence. 51. You can focus better after you've spent time in nature because you've given your brain a break. 52. There is typically more light outside than there is inside and light helps to elevate your mood. 53. Studies have shown that simply having contact with dirt, whether it's through gardening, digging holes, or making pies out of mud, can significantly improve a child's mood and reduce their anxiety and stress. 54. Norwegian researchers discovered that subjects with moderate-severe depression who participated in a horticultural program experienced reduced symptoms after 12 weeks. 55. Research indicates that children who have nature experiences demonstrate more advanced emotional development. 56. Vitamin D from the sun helps to protect against heart attacks. 57. Fresh air will help the airways of your lungs dilate more fully. 58. Children with ADHD focus better after besides outdoors. 59. Schools with environmental education programs score higher on standardized tests in reading. 60. Exposure to sunlight will make trace minerals more accessible to your body.61. Fresh air cleans your lungs. 62. The more you are outside, the more energized you will feel and the more you will move your body. 63. Children who spend time outside have longer attention spans than those who spend time in front of screens. 64. Doctors estimate that sedentary and obese children lose three to five years from their life expectancy. 65. Microbial exposures early in life may be important to keeping inflammation in check in adulthood. 66. Walking barefoot outside normalizes your biological rhythms including your circadian rhythm. 67. Nature experiences can greatly strengthen friendships. 68. Children who play in nature have more positive feelings about each other. 69. Sunshine leads to a healthy, glowing complexion because it can help improve skin conditions like acne and psoriasis. 70. Playing outside is a simple and inexpensive activity. 71. Exposure to natural light and nature views can help speed along recovery. 72. People who live within 1 km of a park or a wooded area experience less anxiety and depression than those who live farther away from green space. 73. Kids ages 8 – 18 devote an average of seven and a half hours to using entertainment media every day. They need healthier alternatives. 74. Vitamin D from the sun can help with fighting depression. 75. The most direct route to caring for the environment as an adult is participating in "wild nature activities" before the age of 11. 76. Looking at green, growing things can lower your stress. 77. When you engage with nature you will actively use your brain. 78. Increased exposure to ultraviolet light could be the key to improved vision. 79. Kids who grow up on a farm show lower rates of allergies. 80. Walking barefoot outside lessens menstrual and female hormone symptoms. 81. Schools with environmental education programs score higher on standardized tests in writing. 82. Natural environments stimulate social interaction between children. 83. Research suggests that children gain an awareness of their self and a greater sense of what they can control by playing in nature. 84. Early childhood experiences in natural settings increase a sense of wonder about our world. Wonder is an important motivator for life-long learning. 85. When children are too clean and have limited exposure to parasites, bacteria and viruses early in life, they face a greater chance of having allergies, asthma, and other autoimmune diseases. 86. Students in outdoor science programs improved their science scores by 27%. 87. Play in outdoor environments stimulates all aspects of children development more readily than indoor environments. 88.Sixty minutes of daily unstructured free play is essential to children's mental and physical health. 89. Children's stress levels will fall within just minutes of seeing green spaces. 90. Children who grow their own food are more likely to eat fruits and vegetables. 91. Looking at green, growing things can lower your blood pressure. 92. You will have less time to watch television. 93. Reintroducing some of the organisms from the mud and water of our natural world would help avoid an overreaction of an otherwise healthy immune response that results in such chronic diseases as Type 1 diabetes, inflammatory bowel disease, multiple sclerosis and a host of allergic disorders. 94. Walking barefoot outside can reduce or eliminate snoring. 95. Schools with environmental education programs score higher on standardized tests in listening. 96. Nature walks can increase longevity. 97. Negative ions—particles that are plentiful near waterfalls, breaking waves, and river rapids—can act as natural antidepressants, according to Columbia University researchers. 98. Mental benefits that children may experience from playing in nature include increased confidence, self-esteem, and independence. 99. Children who play regularly in natural settings are sick less often. 100. Sunshine is a natural antiseptic. It can kill moles, yeasts, bacteria, fungi, and viruses – even ones that are living on the skin. 101. Time spent in nature makes you nicer and more caring.
Please click the button below in order to book onto on of our camps