Birthday Party Ideas for Toddlers and Children!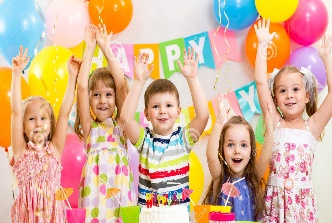 Birthdays come around once a year and sometimes coming up with party ideas for kids can be a challenge. Traditional birthday party ideas include football parties, rugby parties, tennis parties and netball parties. More novel and unique party ideas include toddler parties, gala sports parties and team games parties. Kids themed parties are also popular, from space parties to pirate parties to princess parties and superhero parties. Take a look at our list if birthday party ideas below and click on any of the parties to find out more!
We will make your child's party extra special with the entertainment beginning as soon as the first guest arrives! We specialise in providing fun filled and totally infectious action packed themed and sport specific birthday parties; for all ages. Parties are designed specifically around the age group of the children and use the power of a child's imagination to encourage maximum participation.

Our Sports Entertainers will bring excitement, enthusiasm and energy to your child's birthday party ; making it the talk of the playground!

Take a look at the different themes and sports that we offer below. Each party is fully bookable online or you are welcome to give us a call on 0845 052 1347 and we'd be delighted to help.