We understand child development at nursery level and how critical sport can be to stimulate motor skills, cognition and social behaviours.

We partner with a number of nurseries to provide bespoke sports solutions to suit every need. Our solutions focus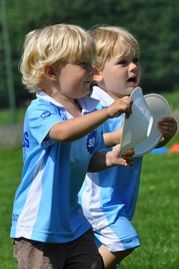 on encouraging healthy lifestyles in our toddlers and children, but also assisting them in meeting the Early Years Foundation Stages (EYFS) listed below through fun filled physical activities…
Encouraging personal confidence

Encouraging social development through team activities and turn-taking

Enhancing motor skills, coordination and physical development

Enhancing communication and language capabilities

Assisting with the development of mathematical abilities
We see these areas as key to the development of a healthy child. The difference between us and our competitors is that all of these EYFS criteria are met through fun games and activities that are designed from the child's perspective to ensure maximum levels of enjoyment at all times!

We are always delighted to work with our nursery partners on attending local fetes and festivals as well as providing taster sessions and afternoons so that parents and families can find out more about what our little ones are getting up to at our Sport4Kids sessions.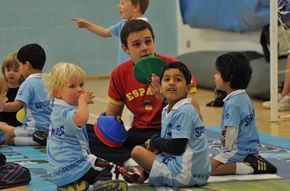 We are happy to pop in and chat about the solution required by any nursery and are able to provide references from existing partners on request. Please click here or call us on 0300 303 3866 to arrange a no obligation meeting with one of our friendly S4K team.
New Nursery Partners
We are pleased to welcome our new nursery partners who are holding our high energy nursery sports classes every week!