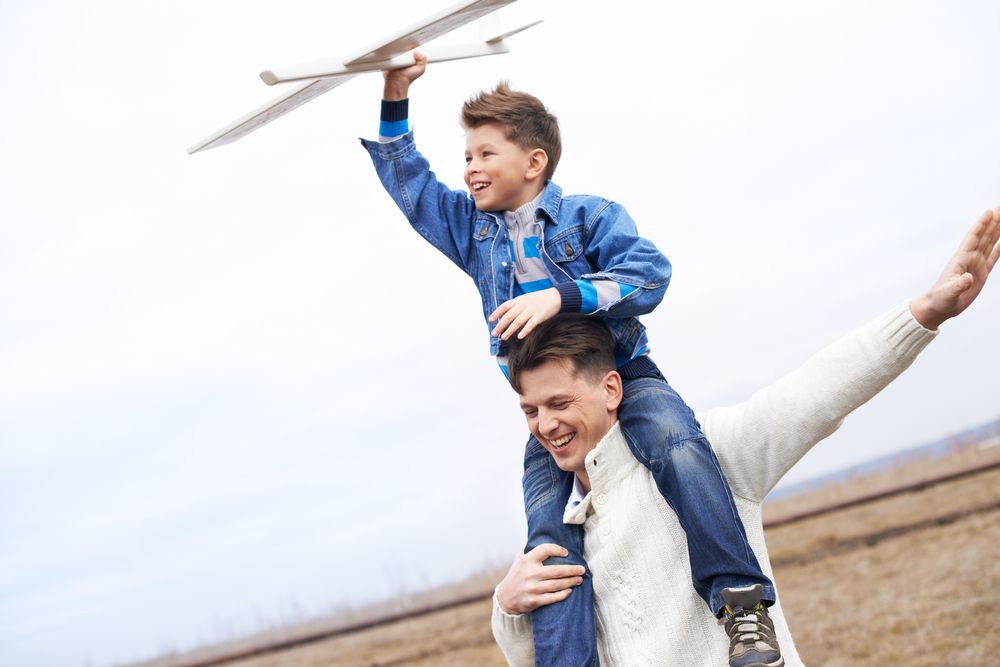 Father's Day is approaching, but luckily for you, it's still far enough away to ensure you have time to get your
dad a
really
good present. If your old man is really into sport, you're in luck: you have the golden ticket when it comes to present buying, knowing that a sports-themed gift is bound to put a smile on his face! What would we recommend? Well, any of these five perfect Father's Day presents…
1. A sports membership
Rather than buying him yet another sports-themed mug or t-shirt (come on, try harder!), why not get him a membership? If your dad likes to cycle, gift him a
British Cycling Federation membership
to earn him priority access to ticketed events, monthly emails, offers, interviews, discounts and more. You could also buy him a 12-month pass to his favourite football or rugby club, or even just pay his fee at the local gym for the next six months. Doubtless he'll appreciate your thoughtfulness, and you'll win bonus points for a gift that keeps giving long after Father's Day has passed! If you have a father who is not too into sports, how about a membership to a
kids football
or
children's rugby class
so that they can enjoy spending time with their little (or big) one?
2. A magazine subscription
Alternatively, if you know your dad enjoys a leisurely coffee on a Sunday morning with a paper, consider gifting him a subscription. There are magazines available for
so
many sports – from yachting, to golfing, to fishing, to shooting, to mountain biking! So, if you think your dad would love to get a fresh copy of his favourite mag every month, why not check out
gift ideas for men from Magazines Direct
?
3. Tickets to a sports game
Another brilliant Father's Day present is a ticket to an upcoming sports game. Has he dropped any hints about a basketball match he'd like to see? Does he fancy driving into the city for an ice hockey game? Or how about a boxing match? Whether your dad's more cricket on the lawn or WWE, there are tickets for
something
that gets him going. Better yet, book an extra one and go with him to squeeze some quality time out of it!
4. A sports experience
Has your dad always fancied tearing a Formula One race car around a track at breakneck speed? Seeing as it's not the kind of thing he's been able to do with kids in the back of the car (kicking the back of his seat and mushing apple into the upholstery), now's the time to do it! You can book him on a
supercar experience
, an off-road driving adventure, a classic car experience or even a day at Silverstone.
5. Gadgets and gizmos for their favourite hobby
Finally, you can't go far wrong with a gift that relates to his favourite hobby. If your dad's a keen golfer, for example, treat him to a pair of G-fore gloves: they're colourful, stylish and very practical! If you have (quite a bit) more money, you could treat him to a Garmin Forerunner if he's the kind of guy you catch lacing up his running shoes multiple times a week. But, even if your budget isn't quite
Garmin
high, he's bound to appreciate something like this
Massage Miracle Muscle Rub Serum
to soothe his sports related aches and pains this Father's Day!