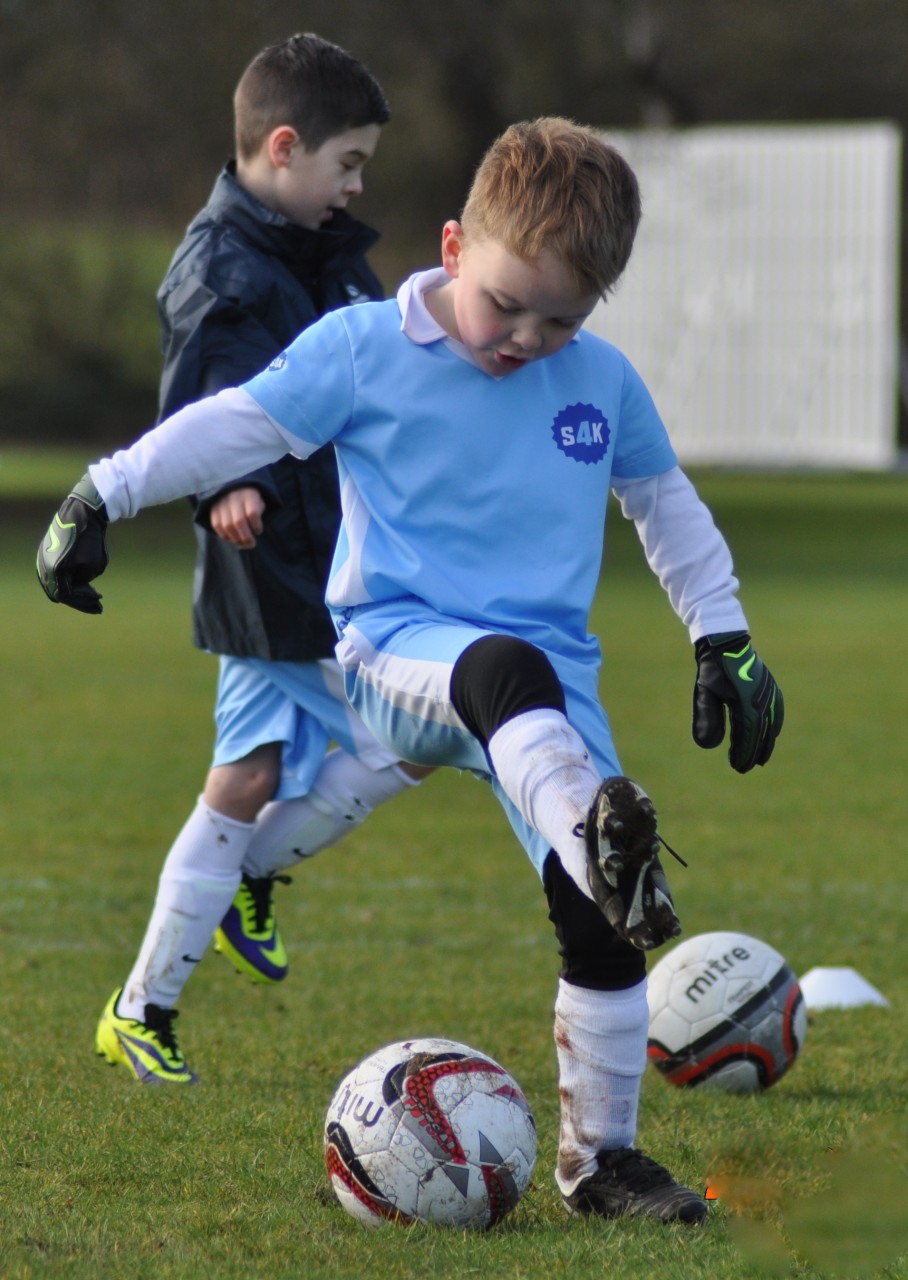 While there is some merit in the long-ball by the defender, up to the big striker, who chests the ball off to his partner, the modern game has changed somewhat. In reminiscing while watching the Premiership years of 15 years ago, I have fond memories of a long ball over the top picking out Michael Owen, before he raced through and slotted home. Indeed, there is a time and a place for "direct" football.
This time and place however, is not at grass-roots level kids football clubs, where children need to be encouraged to explore their creative sides. Being a full back is not the same as it was 20 years ago. They have become more pivotal to the best team's game plans - charging down the flanks, whipping in crosses and most importantly - showcasing some intricate skills along the way. at the weekend - he was under pressure from Arsenal's Santi Cazorla on the right wing and looked like he was heading nowhere. An individual piece of brilliance - in this instance, a Cruyff turn - allowed him to pass Cazorla, leaving the beleaguered Spaniard to stand gesturing his surprise at what had just happened. Across on the other side of Merseyside, demonstrated the classic fake and shoot to lead Vincent Kompany and Joe Hart into a little barn dance routine as Liverpool triumphed against Manchester City.
The take home message is that we constantly bemoan our national team set up for it's lack of creativity, with cries of "not since Paul Gascoigne has anyone provided that spark in the middle of the park", but we don't actively teach the tools that children need in order to be creative in football. While the FA has moved from the dark ages to emphasizing the need for small sided games, very little is mentioned in the way of increasing the comfort of children on the ball. In our S4K kids football club, we believe that by allowing children to build up a portfolio of skills - step overs, Cruyff turns, drag backs - and encouraging them to perform these skills in games with no pressure or expectation, we can increase confidence and creativity. We teach skills to ALL of our children - whether defender or centre forward, skill and comfort are two attributes that every player can benefit from. By arming our children with this artillery of skills, we can increase the speed at which they are able to select and execute them in real time during game situations, turning your budding Beckham into a mesmerizing Messi...rather than a hoofing Huth!