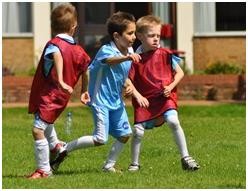 Getting Kids Involved in Sports
Research has shown that sports contribute to the psychological well-being of all by reducing anxiety and enhancing self-esteem. Therefore it is no surprise that they are recommended as a positive addition to a child's development.
Why are they Important?
By participating in sports activities in general, children's social skills are likely to come alive as it is a fantastic facilitator to promote social interaction, cooperation, teamwork and friendship. Research has also shown how sports can improve problem solving skills, build self-discipline, respect for authority and team-mates, trust, leadership and coping skills. Confidence is a huge factor for children and participation in sports will only assist the development of character. Children with enhanced self esteem will inevitably be more comfortable in their own skin and therefore be well placed to proceed well in their early school and social lives.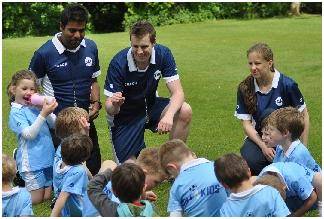 Keys to Positive Development
When choosing a sport for your child, it is important to do some research to find something that will positively enhance the child's life. By choosing a well established and efficiently run sports program such as
kid's football
, you as the parent can be safe in the knowledge that you are giving your child the best opportunity. Team sports bring together kids from various religious and cultural backgrounds, which will provide a valuable learning experience. Teammates must learn how to adapt to and accept each others' cultures so they can work together. This is a great life skill to generate at an early age.
Once you decide on a sport for your child to get involved in, you also need to be enthusiastic about it yourself. This may mean going to games but general support and interest is definitely required in order to strengthen encouragement with the child. Over involvement by parents can, on the other side of matters be an issue also and so it is vital that the parent encourages good sportsmanship and doesn't put pressure on the child in terms of performance.
Good Facilities
Warm, positive, effective coaching and parenting contribute in a big way to kids' motivation and success, so ensure to choose well when deciding on a destination for your child's choice of sport.