Kids, Girls and Toddler Football Club in Old Windsor
Home of the Beaumont Bears!
Welcome to St John's Beaumont Preparatory School, home of our children's football club in Old Windsor! Our Sport4Kids Tots, Kickers and Strikers make use of both the spectacular indoor sports hall facility and outdoor grass pitches and have lots of fun learning the tricks of the beautiful game. Check out the classes of our times below, explore our coaching team and take a look at our Beaumont Bears photos. Come along and see us for a free taster session - we look forward to seeing you soon!
Our Saturday classes are OPEN ALL YEAR ROUND including HALF TERM and SCHOOL HOLIDAYS!
---
Skills Classes
Every Saturday - Book Your Free Taster or Register By Clicking "Book Now" Below!
Part of our Weekend Club Care service. Click here for full terms and conditions
---
Our S4K Tournament provides our S4K Football Clubs with their first introduction to competitive tournament football. The clubs lock horns while cheered on from family and friends from the sidelines in a carefully crafted introduction to tournament football.
The next S4K Tournament is on Sunday 18th March 2018 at the Salesian School in Chertsey (KT16 9LU). Sign Up
---
Beaumont Bears Football Club
Welcome to the home of Beaumont Bears!  Our Beaumont Bears play regular fixtures in our S4K League and inter-development centre tournaments.  We also participate in local football festivals and tournaments, led by Coach Adam and Coach Luke.

St John's Beaumont Preparatory School

WEEKEND CLUB CARE
Priest Hill
Old Windsor
Berkshire
SL4 2JN
Directions
To find us, you can leave your car in the car park by the tennis courts (please note that there is no parking available at the top of the hill near the sports centre. Even if the barrier is raised, parents will need to park by the tennis courts). The sports centre is a short walk up the hill towards the main school building and then follow the road around to the left. The sports centre has glass automatic doors, but we gain access through the side door to the left of the building. For S4K Strikers (10.35-11.30am) and Academy (Under 6's & 7's - 11.30-12.30am) and S4K Academy (Under 8's & Under 9's - 12.30-1.30pm) - classes take place on the top field in all weather, so studs and shin pads are required. There is a path that leads up to this area through the back of the car park and the woods. The path will take you down hill and then around to the left. The path then bears around and up to the right before opening out onto the playing field pavilion. Please be aware that this walk can take 5-7 minutes.
---
Coaching Team
---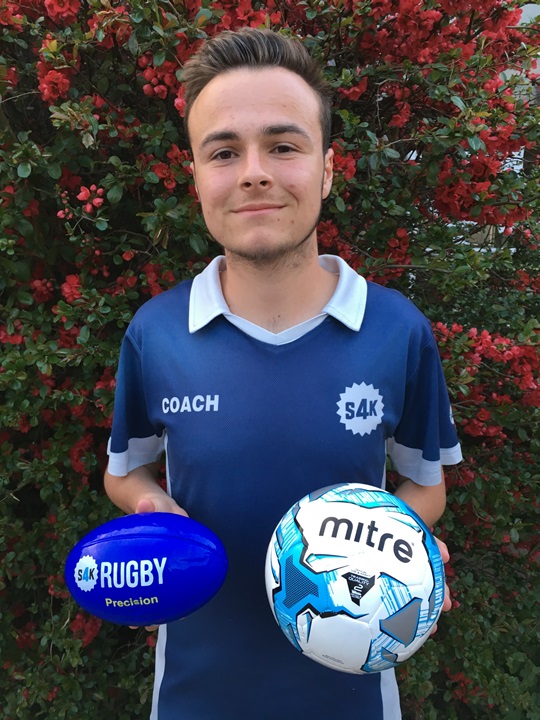 Coach Lee
---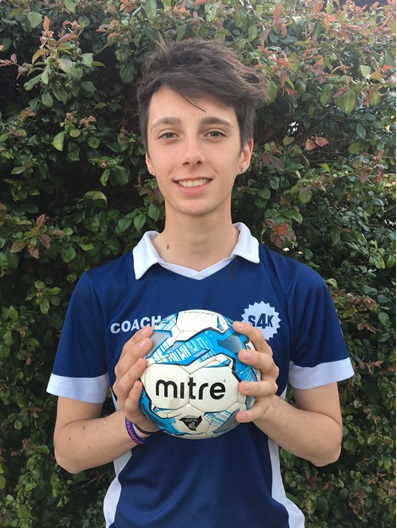 Coach Jamie