Kids, Toddler and Girls Football Club in Appleton, Warrington
BOOK NOW
Welcome to the Broomfields Leisure Centre, home of our toddler and kids football classes and club in Appleton, Warrington.  S4K Football is based on the Dutch Coerver, Spanish Tiki-Taka and Brazilian Futsal Methods.  We develop our children's mini and micro motor skills, using the Montessori teaching method and the best practices from child psychology and children's learning.  Each class has a dedicated curriculum and Practice@Home book so that you can help your child to develop their skill level outside of the class. 
Check out our class times below, our S4K Wolves photos and book a FREE TASTER to come along and see us!  
 
S4K Football Age Groups
We cater for children from 18 months at S4K Football. Click on the links below to read more about your child's age group...
Frequently Asked Questions
Naturally you will have questions about registering your child for a new activity.  Here are some of our most common FAQs, but you can also access the full set by clicking here.  
---
Every Saturday - Book Your Free Taster or Register By Clicking "Book Now" Below!
Part of our Weekend Club Care service.  Click here for full terms and conditions
---
Our S4K Tournament provides our S4K Football Clubs with their first introduction to competitive tournament football. The clubs lock horns while cheered on from family and friends from the sidelines in a carefully crafted introduction to tournament football.
The next S4K Tournament will be announced soon.
---
S4K Football Club
The S4K Wolves are part of the S4K Football Club, which takes part in local FA registered leagues and tournaments.  Parents are invited to get involved and train to be part of our Match Day teams and qualify through the S4K Team Coach accreditation.  Players are able to join S4K Wolves from the age of 6 years.  Player assessment and progression monitoring via our S4K Academy program is part of the club.  Click here for more information on S4K Wolves and find out how your child can be part of the team.  
S4K Holiday & Activity Camp
The S4K Camp is like no other holiday and activity camp.  We operate from 8-6pm during school half terms and holiday periods and offer a wide range of activities.  From football to rugby, tennis to golf, Nerf to bouncy castle and dance to disco diamond cricket, every child is guaranteed to leave with a big smile.  We also operate dedicated sports camps for football and dance.  Your closest camp to Warrington School is Warrington and you can find out more about S4K Camp by clicking here.  
BOOK NOW
Broomfields Leisure Centre
---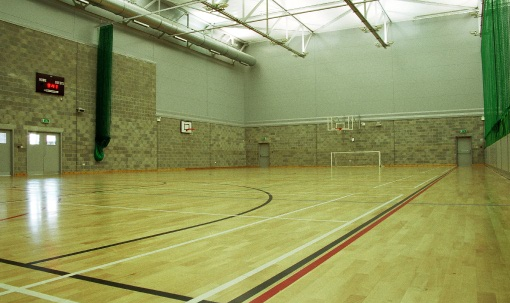 WEEKEND CLUB CARE
Broomfields Road
Appleton
Warrington
WA4 3AE
Directions
On entering the leisure centre, turn right and you will find the sports hall at the end of the corridor. Parking is available on site.
---
Map(Click Here to Enlarge)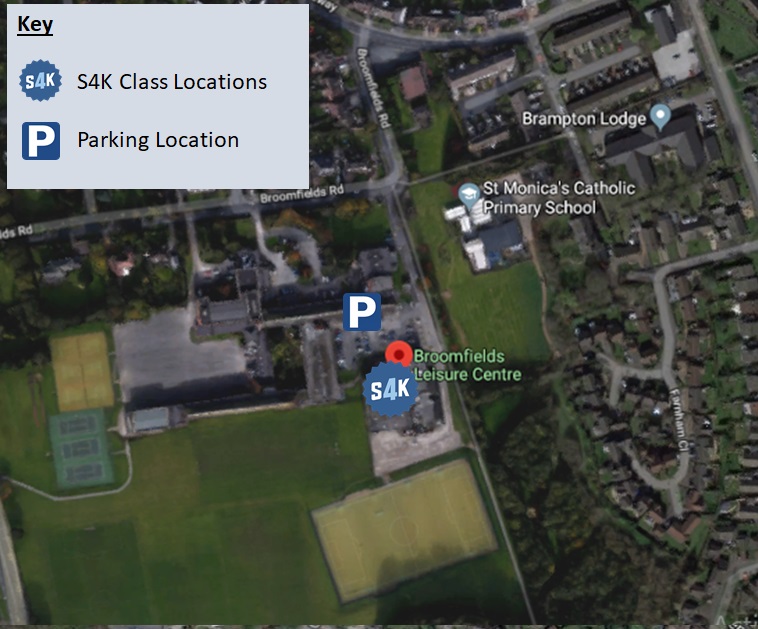 Broomfields Leisure Centre Map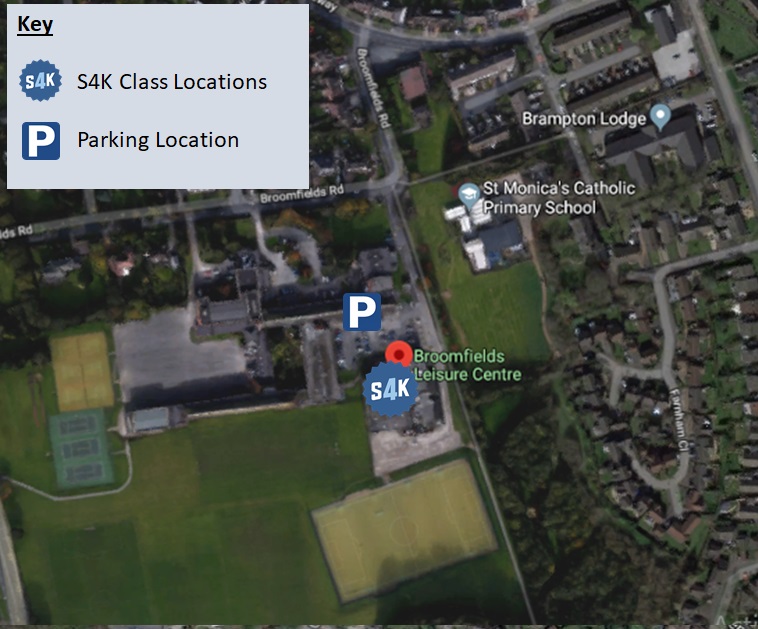 X
Coaching Team
---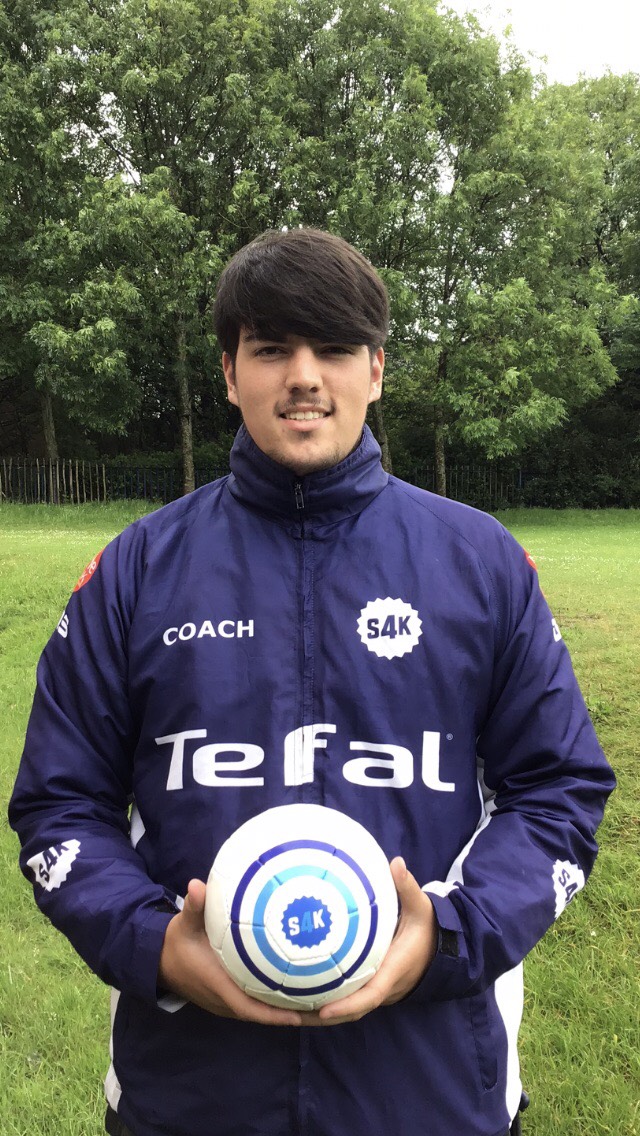 Coach Josh
---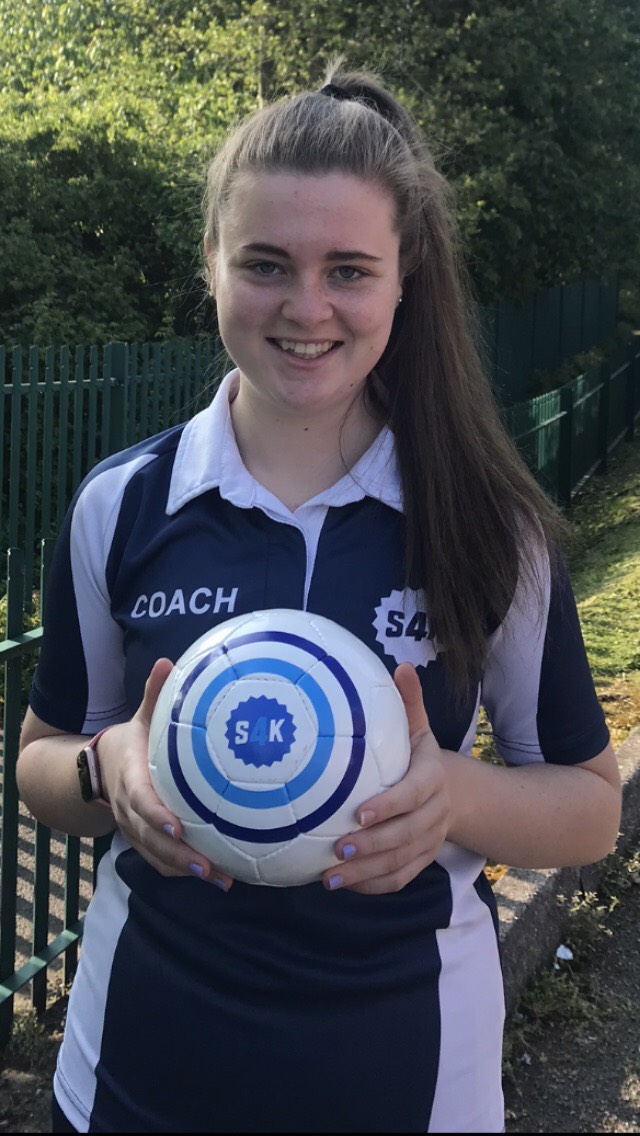 Coach Megan
---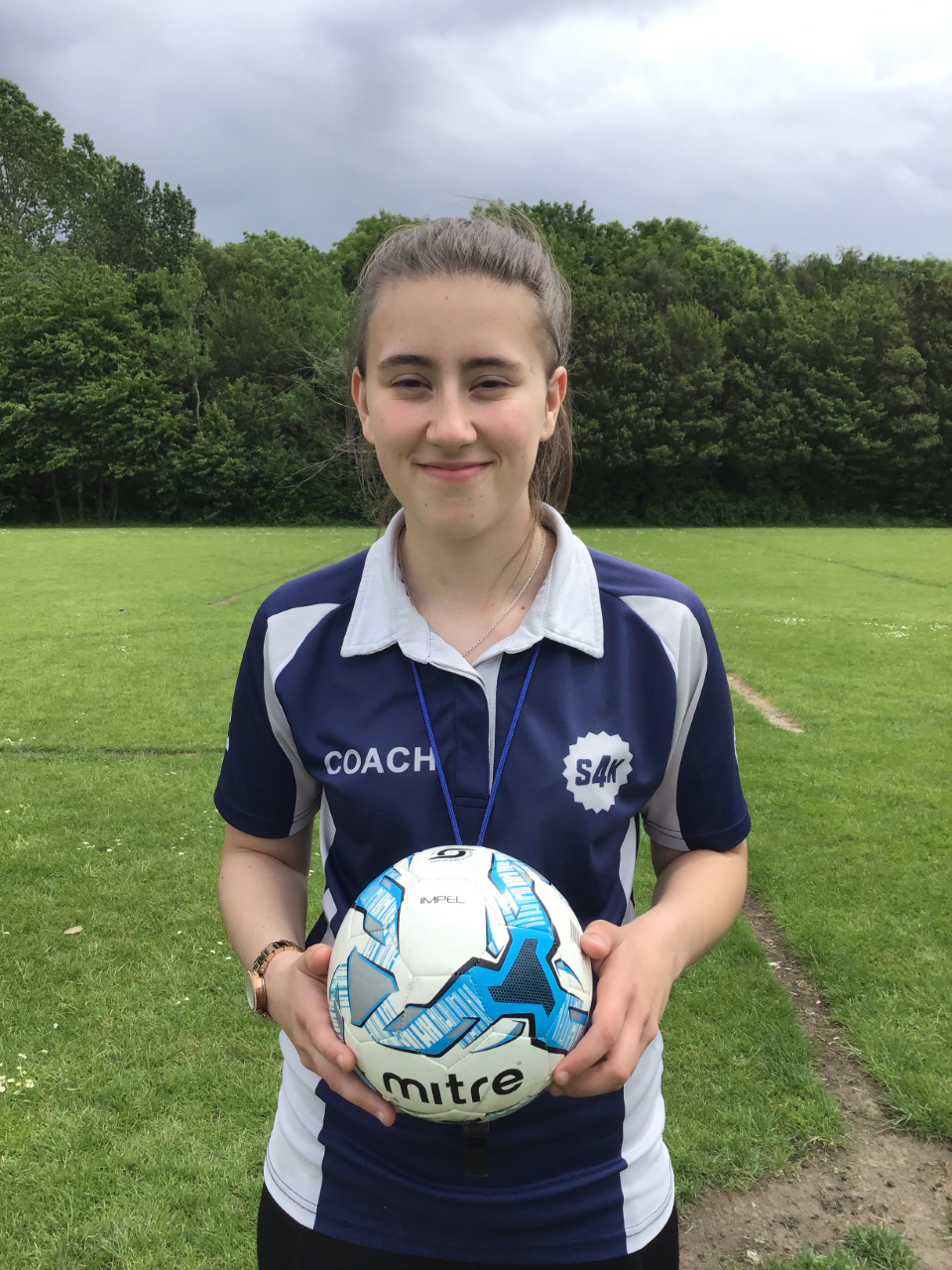 Coach Caitlin