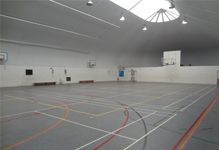 Due to a basketball event this weekend, our usual toddler and kids football classes will be taking place at the Kingston Gym site of the Collingwood College Campus in Camberley.
If you arrive by accessing from the A30, head towards the Collingwood site as normal. Once you have turned right at the roundabout and driven past the Community Centre, you will pass through some traffic calming give way measures. The gate for access to the Kingston Gym area is on the right hand side and you can head in here and park. Once parked, head towards the covered way in front of the playing fields and the gym is located on the right hand side.
We have included the image below to assist with any questions. Please feel free to give us a call on 0845 052 1347 if you require any further assistance!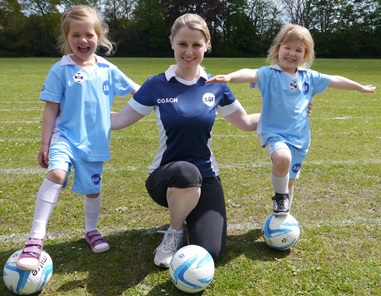 We are delighted to announce that due to phenomenal levels of demand, we will be adding an additional S4K Kickers kids football class to our Woking & Guildford Development Centre from the 17th January 2015!

Led by our highly engaging coaching team of Coach Matt, Coach Freddie and Coach Megan, our extra class will be running from 10.40-11.25am every Saturday morning, in addition to our usual toddler class (S4K Tots (18 months to 3 years)) and football club (S4K Strikers (5 to 7 years)) class.

To celebrate, we are launching a special 75% off promotion for those who register before the 1st January 2014 - why not sign up for our high energy kids football classes this Christmas? Only a limited number of spaces are available on this offer so call our Membership team on 0845 052 1347 or drop an email to for more information.