Come and visit Coach Marcus & Coach Cherish!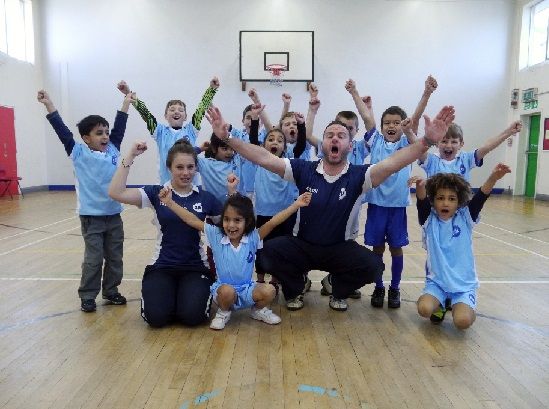 Our kids football classes are underway at the Hollyfield School in Kingston / Surbiton! Led by our charasmatic team of Coach Marcus and Coach Cherish, our S4K Tots, Kickers and Strikers have great fun learning new football skills and techniques.
This month our mini footballers are S4K Tots (18 months to 3 years) are learning skills through pirate themed games, while our S4K Kickers (3 to 5 years) are developing their turning abilities while negotiating a busy race track scenario! Lastly, our S4K Strikers (5 to 7 years) are working hard on their Cruyff turns and inside step overs, before turning to passing in teams and playing in our low pressure, small sided games.
Why not come and say hello to our coaching team by registering for a free taster session? Just click here!
Camberley Kids Football Classes
As mentioned at our kids football classes in at Collingwood College in Camberley last week, we are having to relocate our sessions to a different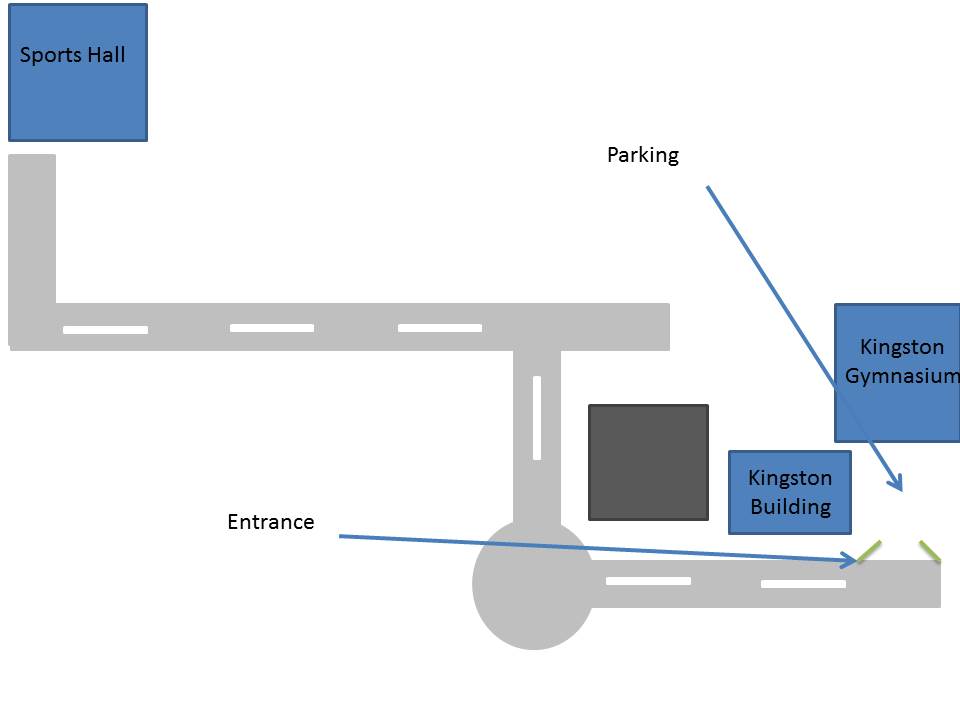 part of the school campus this week.
The session times will remain the same, but will be run from the Kingston Gym, which is located on the other side of the campus. Please see the directions below...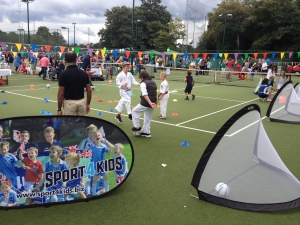 We had a great time at the Wentworth Health Club Family Fun Day last week. Despite the weather, families turned out in the masses to have fun with a variety of stalls and activities. There was live music, sports demonstrations including Judo and of course our fun and energetic Sport4Kids bunch! We will be announcing involvement with the
Wentworth Health Club
nursery over the coming months and are looking forward to showcasing our
S4K Tots
and
Kickers
program for children's football in Egham. In the meantime, click
here
to find out about our
Egham
,
Old Windsor
and
Windsor
venues in the local area.
Sport4Kids Summer Party!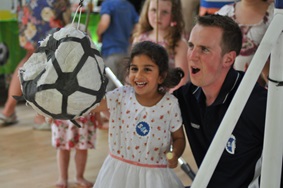 After the success of last year's event, we are delighted to announce our annual Summer BBQ and Party! Tickets must be purchased in advance and the details are listed below...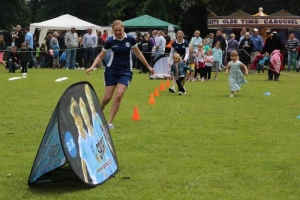 We attended the Red Balloon Nursery Family Sports Day in Weybridge and had a great time! The sun was shining, the ice cream was flowing and the kids football was fantastic!
We are pleased to announce that we are in talks with the nursery about bringing our high energy, child-centric kids football classes to the Weybridge area in September 2013 - watch this space!