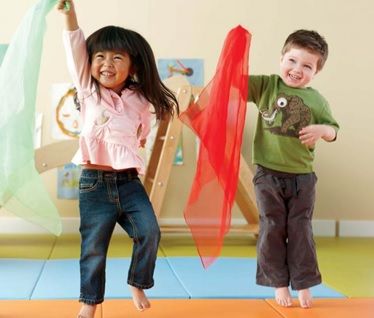 We had a fantastic time at the launch of our toddler and children's
S4K Dance
classes last Saturday in Old Windsor, Berkshire!
Our S4K Tots and Movers learned some new tricks and skills while having lots of fun and boogying to the music. Led by Coach Marie and her team, we explored the world of King Louis from Disney's Jungle Book before delving into toy box fun with Andy, Woody, Buzz and the gang from Toy Story. Our toddler and children had great fun shaking pom poms and stepping like bears before putting on a bit of a performance for our watching mums and dads (some of whom were itching to get involved to). Dance was the winner on the day!
In the next week, we will announce the launch of our full programme for the New Year – so watch this space!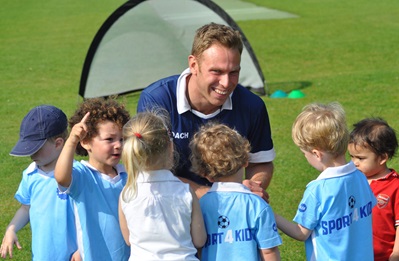 We are delighted to announce the opening of our toddler and kids football club in
Woking
on 9th May 2015! We are partnering with the Pyrford Primary School, where we already deliver our ActivKids natural exercise programme, to bring our high energy and highly entertaining toddler and kids football skill development classes to the local area!
Our new development centre will house classes for our
S4K Tots (18 months to 3 years)
,
S4K Kickers (3 to 5 years)
and
S4K Strikers (5 to 7 years)
every Saturday morning throughout the year. Our S4K Tots will meet from 8.30-9.15am, Kickers from 9.30-10.15am and Strikers from 10.30-11.30am every week throughout the year!
Our football skills sessions are based on our S4K Player Pathway, which is our curriculum approach to coaching football, demonstrating how a child can progress from 18 months through to the teen years into the next Lionel Messi! Disclaimer: we cannot guarantee that your child will turn out to be a professional!. We can however, guarantee that every child will have fun and develop their skills.
Why not pop along and see us for a free taster session by
clicking here
.
S4K FC Awards Ceremony Success!


Football Club Players Awarded for Achievements this Season
We held our Annual Awards Ceremony for our
Sport4Kids Football Club
on Sunday to honour all of the children, supporters and coaches who have been involved in a fantastic year of development. Hosted by S4Ks answer to Ant and Dec, Co-Founder, Dr Mark Gould, and our Head of Football Club, Adam Beckett, our teams were presented with awards including Top Goal Scorer, Most Consistent Player and Best Passer as well as Sport4Kids' unique Skills Master and S4K Way awards for those who attempted the most skills during the season and epitomised the passing football philosophy of our club.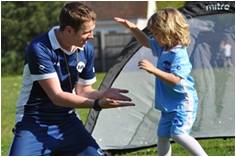 Book a FREE Taster Session this April!
At our new toddler and kids football classes opening in Cobham and Leatherhead, the emphasis is placed on Sport4Kids very own Player Pathway system of teaching the skils and techniques we believe can help turn our children into the best footballers they can be.
As they progress through the classes, they build on the basic balancing and co-ordination learnt in the Tots classes (18 months to 3 Years), through dribbling and ball skills in the Kickers classes (3 to 5 Years), into passing and teamwork in the Strikers classes (Ages 5 to 7) to the more advanced game management techniques of the Academy classes (ages 7 to 9). Ultimately, we want to see these players in the Sport4Kids Football Teams, showing off all they have learnt in leagues and tournaments.
Nothing makes our coaches more proud than seeing one of the players we have developed progress through our classes and Player Pathway, and our close relationships with the parents is a major asset in getting the best out of the children.
So, why not give us a try, and come along for a free taster session? Click here to book today!