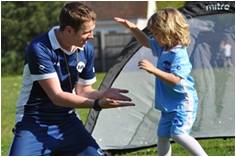 Book a FREE Taster Session this April!
At our new toddler and kids football classes opening in Cobham and Leatherhead, the emphasis is placed on Sport4Kids very own Player Pathway system of teaching the skils and techniques we believe can help turn our children into the best footballers they can be.
As they progress through the classes, they build on the basic balancing and co-ordination learnt in the Tots classes (18 months to 3 Years), through dribbling and ball skills in the Kickers classes (3 to 5 Years), into passing and teamwork in the Strikers classes (Ages 5 to 7) to the more advanced game management techniques of the Academy classes (ages 7 to 9). Ultimately, we want to see these players in the Sport4Kids Football Teams, showing off all they have learnt in leagues and tournaments.
Nothing makes our coaches more proud than seeing one of the players we have developed progress through our classes and Player Pathway, and our close relationships with the parents is a major asset in getting the best out of the children.
So, why not give us a try, and come along for a free taster session? Click here to book today!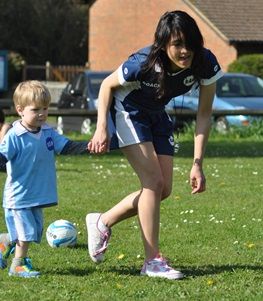 Toddler Football Classes Launching in April!

At our new Cobham and Leatherhead toddler football sessions, we start our children off early, taking development skills and games from our Early Years Framework and turning them into fun sessions designed to get our youngest members up and running on the Player Pathway, focussing on their balance, co-ordination and self confidence, introducing basic ball skills and, of course, scoring plenty of goals. We will use colours and numbers to help the children's understanding of the different drills we run through, and our specially trained coaches will ensure that every child gets the most out of each session they attend.

Our aim is that these early classes are the children's first steps on their Sport4Kids journey through to the football clubs, and that the parents have just as much fun as the little ones. Every Saturday morning, our S4K Tots (18 months to 3 Years) will get together at 9.15am; why not come along for a free taster session? Click here to book now!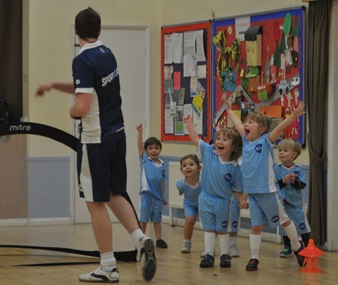 We are delighted to announce the opening of our toddler and kids football club in
Woking
! We are partnering with the Pyrford Primary School, where we already deliver our ActivKids natural exercise programme to bring our high energy and highly entertaining football classes to the local area!
Our new development centre will house classes for our
S4K Tots (18 months to 3 years)
,
S4K Kickers (3 to 5 years)
and
S4K Strikers (5 to 7 years)
every Saturday morning throughout the year.
Our football skills sessions are based on our S4K Player Pathway, which is our curriculum approach to coaching football, demonstrating how a child can progress from 18 months through to the teen years into the next Lionel Messi! Disclaimer: we cannot guarantee that your child will turn out to be a professional!. We can however, guarantee that every child will have fun and develop their skills.
Why not pop along and see us for a free taster session?
Register here today!
Coaches Win S4K Charity Match on Penalties
Our 7th Coaches vs Parents Charity Match took place in aid of Sebastian's Action Trust on Sunday 15th February 2015. Despite being the day after Valentine's Day, mums and dads managed to bring themselves along with the kids to take part in an afternoon of fun with their favourite S4K Coaching Team (in fact we heard one of the dad's explaining to his family that this WAS in fact the fun-filled day out that they had been promised this weekend...).
The fun was in high supply and the stretches and strains were kept to a minimum as the teams faced up in an 80 minute 11a side match. The coaching team moved through the gears seamlessly and raced into a 3-0 lead early in the first half before the parents began to find some momentum and take the game to our coaching team. Our coaches showed discipline and the odd bit of flair, but were matched by pacey, skillful and at times ambitious parents on a fast-paced afternoon of football. There was some awful goalkeeping (Coach Adam), a horrendous penalty (...Coach Adam) and a few moans and groans about injuries (... ... Coach Adam) during an intense game between two well matched sides.
Despite some controversy surrounding the final score (parents insisted it was 7-7, while coaches believe it to be 7-6 in their favour), the matter was settled on penalties in favour of the S4K coaches.
The result is irrelevant - the afternoon was fantastic and enjoyed by all who participated. We were extremely proud of everybody who took part and are looking forward to seeing everybody next time around - Sunday 17th May @ Charter's Leisure Centre in Ascot. Get limbering up!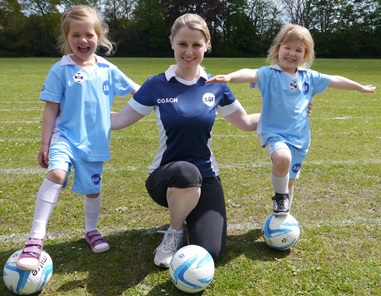 Due to popular demand, we have added additional classes to cater for the large influx of families who have joined our Sport4Kids children's and toddler football club in Egham, Sunbury and Guildford in Surrey.
We are welcoming lots of new 3 to 5 year old kids to our S4K Kickers classes. These classes focus on building up the core skills needed to play football, from dribbling to shooting and control to trickery. All of these skills are learned within an engaging and fun environment. One minute our little footballers are aboard a pirate ship and the next they are flying to the moon - all with a football at their feet and a smile on their face.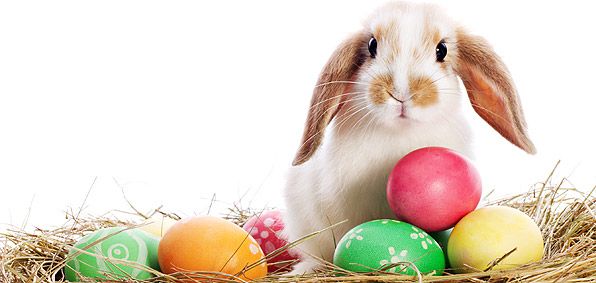 It is the Easter weekend and we are sure that all of our little ones are looking forward to visits from the Easter Bunny! We always endevour to provide our families with fun all year round, so please take a look below to find out any development centre closure dates that may affect you. Any closures will be refunded via our direct debit payment method...
Saturdays
Easter Camp Now Accepting Childcare Vouchers - Book Today!
After the success of our February Half Term Camp, we are delighted to announce that we are back for another high energy season of fun!
After feedback from our members, we are also pleased to announce that we are now able to accept childcare vouchers as methods of payment for places! Better yet, our camp is available for just £26 per day and runs between

8-6pm

- meaning just £2.60 per hour of childcare for your little ones during the holidays. S4K Members save an additional 10% too! Head to www.sport4kids.biz/holiday-camps to book today.


Whats included?
Our camp is like no other - high energy, high enthusiasm and every child leaves with a smile on their face. In addition to the variety of sports and activities including football, basketball, volleyball, handball, lawn curling and our daily quiz, there's the Fancy Dress Friday and our well loved Sportacle Course. Our children compete in teams throughout the day collect points that contribute to the grand total for the day - but who will win?
Where and when is the camp happening? We're at St John's Beaumont Preparatory School, Old Windsor (SL4 2JN), from 8.00 til 6.00pm, Monday 30th March through to Friday 10th April (excluding Good Friday (3rd April) and Easter Monday (6th April)).
Who can come? S4K Cubs (5-8 years) & S4K Lions (8 to 13 years)
Call us on 0845 052 1347 or click HERE to register today!
Kingston Kings vs Sunbury Stars
This Sunday saw our inaugural
kids football
Academy match between the
Sunbury
and
Kingston
venues.
Coach Marcus is our lead coach at both of the venues and during his pre-match interview with Sky Sports, he said "I feel hat I have an ideal insight on the match up between the two, taking into account their ages and abilities. I predict a fairly event match up as both development centres have been religiously following the Player Pathway curriculum for the S4K Strikers age groups - so let's see what happens!" Parents at both Sunbury and Kingston have been keen to provide their little ones with a taste of competition in addition to our S4K Tournament, so when offered the chance to take part in this match, they leapt at the chance. Coach Bethany, who is our Support Coach at Sunbury Leisure Centre, also joined us for the match to lend her guidance to the budding Sunbury Stars. Our session began with Coach Marcus. Dan, Matt, Bethany and Nigel preparing the children with their footwork in a large skills square, using the skills in the Trickery pillar of our Player Pathway to make sure that everybody had them fresh in their mind for the match. Our coaching team then took the Strikers through their passing drills and reminded them of their shape and positional awareness from February's session plans. The two teams were then able to engage in a match period under the watchful eye of the S4K Coaching Team. The matches were punctuated with breaks in play to discuss positional play, coaching points and some tactics - all in the name of footballing education and building confidence in these young players. At the end of the two matches, both teams were awarded medals and parents were provided with ample photo opportunities. Everybody agreed that the event was a huge success and we are already in discussions about the return leg at Sunbury Leisure Centre. Overall, this was a hugely enjoyable exercise and we would like extend our thanks to Coaches Marcus, Matt, Bethany, Dan and Nigel for organising this event and providing the children with such an exciting afternoon. We will be rolling fixtures out across all of our development centres shortly so speak to your coaching team to find out when you can expect your first fixture!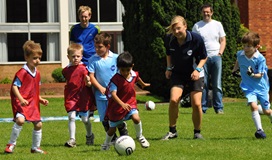 We are delighted to announce the opening of our toddler and kids football club in Cobham and Leatherhead! We are partnering with the Royal Kent CofE School, where we already deliver our school sports and activities curriculum, to bring our high energy and highly entertaining football classes to the local area!
Our new development centre will house classes for our S4K Tots (18 months to 3 years), S4K Kickers (3 to 5 years) and S4K Strikers (5 to 7 years) every Saturday morning throughout the year.