Toddler & Kids Football Sessions - Binfield
Toddler & Kids Football Sessions @ King's Academy - Every Sunday
Please note: our King's Academy Football Classes will temporarily take place at Wokingham Youth Centre (35 Reading Rd, Wokingham RG41 1EG) until further notice.
Welcome to our Toddler & Kids Football Sessions at S4K! Our Football Programme takes methods from the three main coaching philosophies from across the world, and combines them to make the ultimate football class! We focus on developing children's mini & micro motor skills throughout each session, tailoring each class to the age and ability of the children.
Book a Taster Session Below:
Find Out More About Each Age:
TOTS: 18 Months - 3 Years
Toddlers are able to join in almost as soon as they can walk, run and listen to instructions and have fun in a collective group setting. Parents take part in the class at all times with their child, as our S4K Coaches get to know all of the toddlers and help them learn new skills and activities. Over time, our TOTS become more independent and take part in the class with less assistance from mum and dad.
Kickers: 3 Years - 4.5 Years
Strikers: 4.5 Years - 6 Years
K
ing's Academy, 

St Georges Park, Binfield, Bracknell, RG42 4FS
The S4K App is revolutionary in the world of children sport. With the S4K app, your child can practice a new skill from home every month with our Skill of The Month Practice@Home videos. You can also track your Childs progression through their classes with the use of our progression pathway, these are marked off by your coaches each week. Download the app below, and sign in using the account you create to make your booking!
We pride ourselves on being able to cater to a wide range of ages, and love it when children stay with us from 18 months right the way through to their teenage years within our academy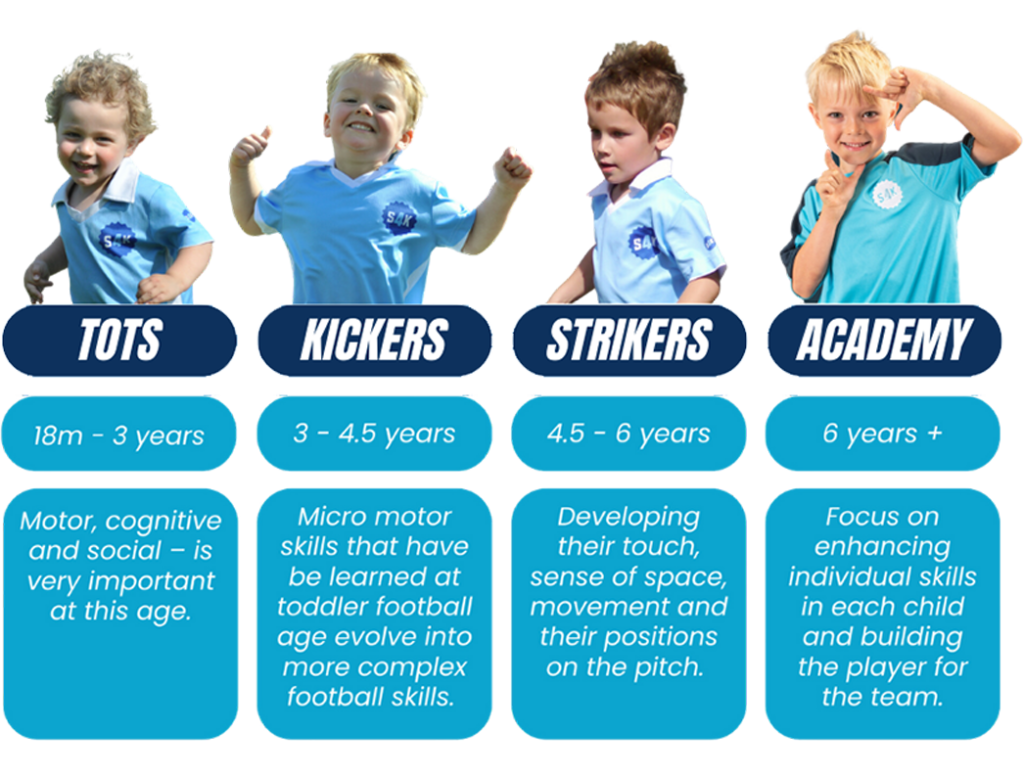 As our children get older, we begin to manage and nurture their more competitive side by introducing match football. We have a clear MatchPlay pathway for a range of ages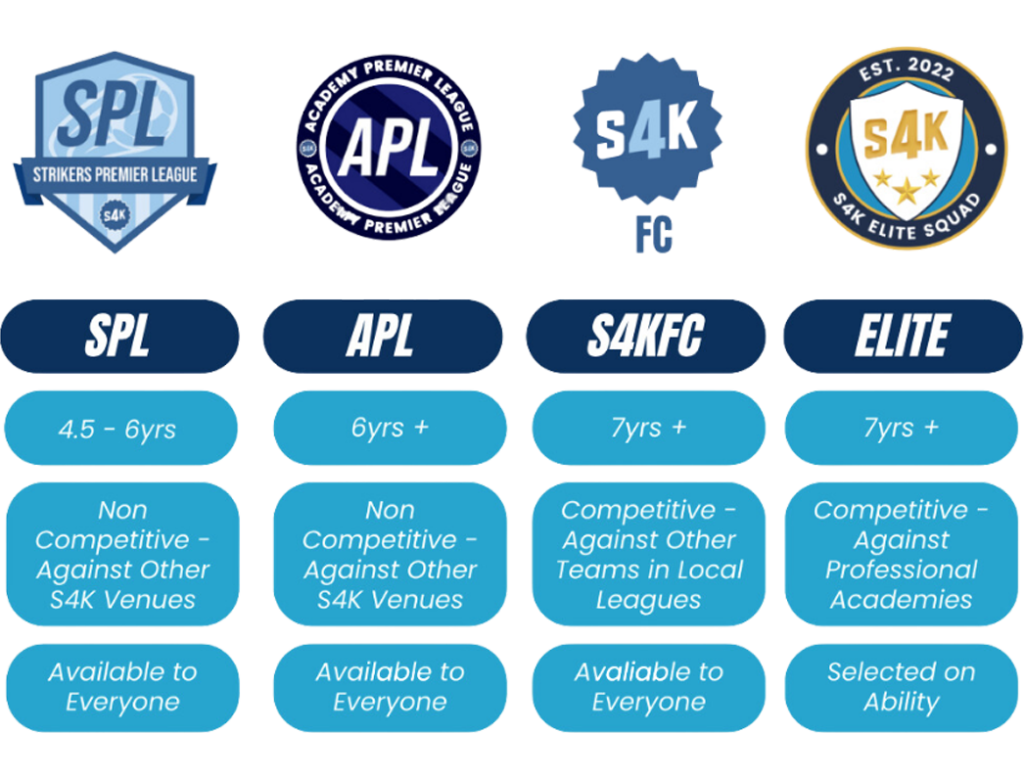 Frequently Asked Questions
Naturally you will have questions about registering your child for a new activity.  Here are some of our most common FAQs, but you can also access the full set by clicking here.