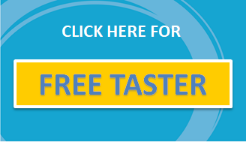 Sport4Kids has launched it's 'better than the best' toddler and kids football classes in Farnham with plans to launch further classes across Hampshire in 2017 and early 2018.
Welcoming toddlers and children from 18 months upwards, (in fact there is no age limit - as soon as they are up and walking, you can bring them along!) we work closely with parents (you get fully involved) so you're with them every step of the way, from the first tentative kick at our perfectly sized for little feet football, to the volley into the roof of the net when they are playing Sport4kids academy football when they are 7+. By the time they get there though, they probably won't want you holding their hand while they perform skills!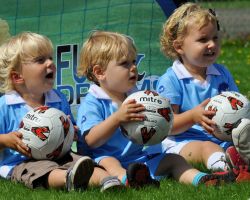 Our toddler football classes are all about learning to enjoy learning. We use their imagination to help develop their skills, be it flying in a rocket as a warm up exercise, to squashing bugs (they're just plastic cones really animal lovers!) before scoring rocket kicks into the mini goals.
Toddlers develop greater motor skills whilst developing their co-ordination - essential to help them with their ball control. We celebrate goals loudly - we want children to be excited when they come to our classes, and they always are! (the challenge for mums and dads is getting them to leave!).
Progression then takes children into our S4K Kickers kids football classes where we use structured games and free play to help their skills flourish. Kickers is all about helping them develop their dribbling, trapping, passing and shouting skills whilst introducing the children to the vocabulary and rules of the game. We utilise the skills and techniques made famous by the Dutch masters like Johan Cruyff, the Brazilians, the like of Coutinho, Neymar and of course Pele playing to the Samba beat, the Spanish, Iniesta, Xavi and David Villa, with their tiki-taka passing and the fluidity of the French - Pogba, Griezmann and of course Cantona - with of course the sprit and determination (and skills) of us Brits!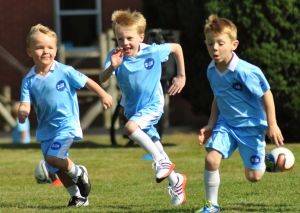 Developing children's ability to listen and put into action instructions is a skill we develop at S4K Kickers classes alongside the child's ability to use their spacial awareness to read the game are all things we believe in at Sport4Kids.
We give them all the building blocks to progress to the next level - S4K Strikers. At these classes, we work with children who are normally in the 5-7 years of age category, and we see their skills increase quickly as the children mature and as individual and team players.
We use exciting games and activities to hone their skills with a focus on zero stress, no pressure games to drive confidence through each player, and to ensure ball control is mastered before gently bringing in the competitive element to ensure they are ready for tournaments and matches against other teams.
Beyond S4K Strikers we have S4K Academy where we develop teams ready to play in tournaments and cups - we've had a huge amount of success in our S4K football teams. Seeing our tots come through the ranks to compete at S4K Academy level doesn't just give the parents an overwhelming sense of pride - our coaches love it too!
Sounds good right? Why not check out our times and sign your child (or children!) up for a free taster session by clicking here.
Football not your thing? Not a problem - Sport4kids offer a wide range of activities from Rugby, Dance and Golf to Kids holiday camps and after school clubs.