Sport4Kids are delighted to announce the launch of our new venue Woking Leisure Centre! Along with this venue launch we will be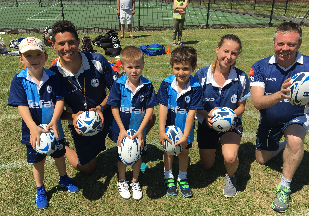 introducing toddler and kids rugby classes!
Our toddler rugby and kids rugby classes are like no other, bringing the precision ball handling skills of the Australian Rugby League and the All Blacks Rugby Union through exciting games and activities to our families. Fun is a fundamental part of everything we do and entertainment is interwoven with our extremely technical program.
The classes will be launching at Woking Leisure Centre on October 14th. To celebrate the launch of our new venue, families are invited to book a FREE TASTER session for the Football classes by using the 'FREE TASTER'  button below.