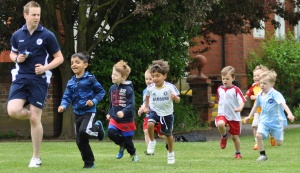 S4K are proud to announce the launch of kids football classes at Brigidine School, Windsor. The classes are aimed at kids development and creating a fun active atmosphere to enjoy their first experience of organised sport. The child friendly classes are for children between the ages of 18months to 11 years. Girls and boys all welcome and we have a burgeoning girls contingent in our ranks.
Classes start this Saturday for our S4K Strikers (5-7 years), S4K Kickers (3-5 years), S4K Tots (18 months - 3 years) and S4K Academy (7+ years).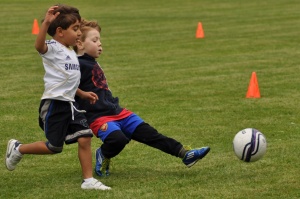 Everyone is welcome to come along for a free taster class and enjoy the fun atmosphere.
There will be special classes set up for the older girls in due course with the plan to offer an after school club on a Wednesday starting in September.
For more information lick here.
As part of our launch we have a special promotional voucher which offers one free class per person and two free classes if you and a friend join at the same time. This works for sisters and brothers as well!
You can click here to download your free voucher!