"Our coaches don't just run parties. They deliver an experience."
Take a look at the different bundles we offer, you can book either online or give us a call on 0300 303 3866 and we will be delighted to help:
The prices of our S4K Parties depend on the sport and activities selected as well as the number of children…
Naturally parents have questions about S4K Parties,  Our Party FAQs cover the most frequently asked questions…
Birthday's only come around once a year, so let's make it a day to remember! We strive to create the most entertaining, exhilarating, exciting and energetic birthday party for the most special day of the year! With the entertainment beginning as soon as the first child arrives we specialise in providing sport specific and themed birthday parties for all ages, parties are designed around the age of the children to engage at maximum participation and use the best imagination.
Each party we offer a S4K invite, prizes and a medal for the birthday boy/girl with our sports entertainers bringing enthusiasm and energy; making it the talk of the playground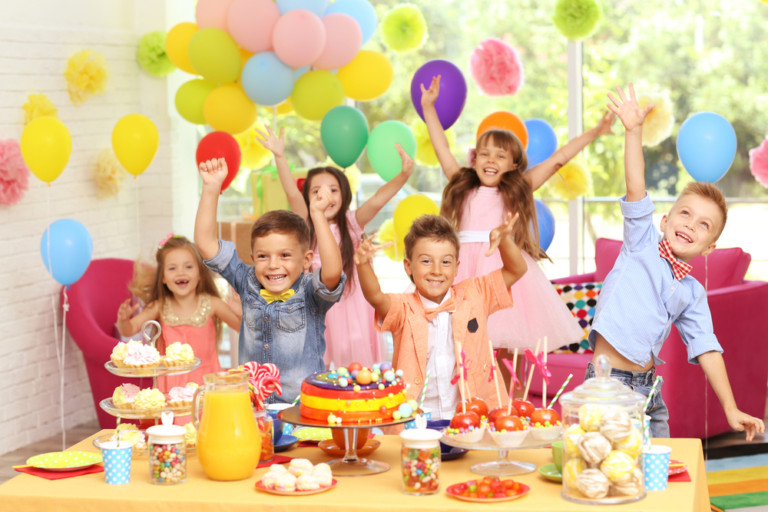 Are your children sporty? Love to show off their skills? S4K offers a huge range of different active sports ranging from football, rugby, tennis, basketball, team games and many more. The Acitve package is aimed to include everyone team based games and competition guaranteed to get everyone moving and having a blast.
Ready, set, go! Let's hit track and field with our athletics parties. Click on the image for more information!
Does your child seek adventure? Always daring to push the limits? S4K's Epic! Party package is the one for you! Not your traditional sporting activities these are designed to keep all thrill seekers entertained and leaving the party exhausted. The Epic! package includes different activities to choose from which are guaranteed to get everyone buzzed. Don't feel restricted as with the Epic! Bundle you can have 1 other sport included if you please.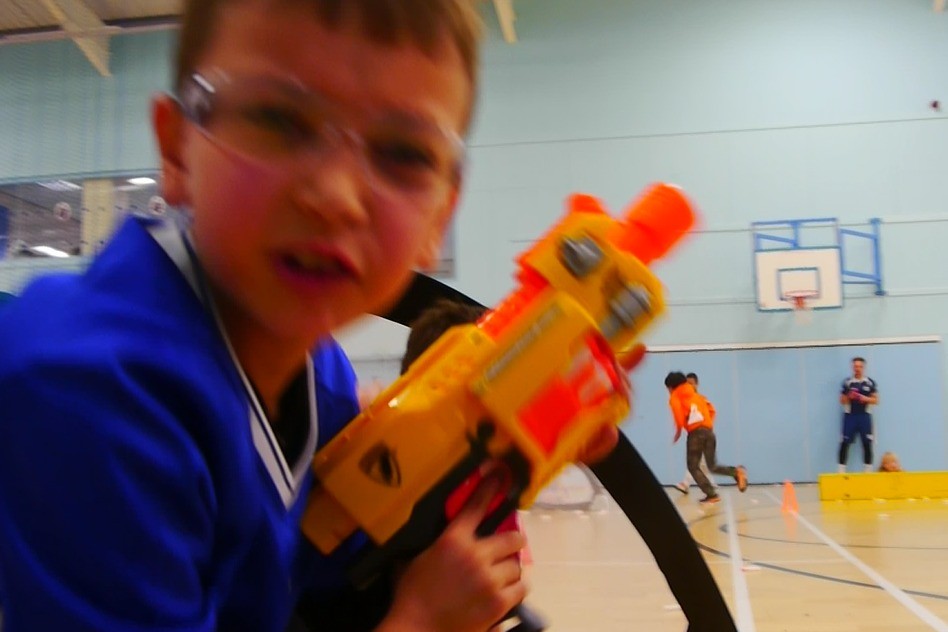 Plastic guns and foam darts at the ready, it's Nerf party time!
There is always something your child is fascinated by, whether it is space or princesses, at S4K we offer themes to each of our parties. These are optional of course but add an entire new level of entertainment, we take all the games that're included and give them a special twist to make the party even more exciting. You can choose from one of our popular themes were coaches arrive in costume, or you can choose your own theme (we cannot guarantee coaches will be in costume.
Take on one of 2 incredible adventures in the woods
The ultimate package to make a birthday MEGA! Jam packed full of sports, games and fun, everyone will find entertainment here as S4K give a full 3 hours of non-stop activities. With so many sports to choose from you can have up to 5 different sports to get the entire party involved (yes even parents).
Looking to book your child's sports birthday party? Click the button below to get started!