Direct Debit & New Membershi

p Manager
Due to member feedback, we are delighted to announce the arrival of a Direct Debit payment for our children's football classes…
£32.50 per month
No minimum term contract
Direct Debit taken on the 15th of every month
Discounts available for multiple classes
No more renewal phone calls
We will have online Direct Debit facilities shortly, but in the meantime, please ask your children's football coaching team at the venue for a form or email us on
. All forms must be returned to our team by the end of the month in order to ensure that the payments are set up for the following month.
We will still be offering the usual six weeks of kids football classes at £45 for anyone who is unable to sign up for Direct Debit too.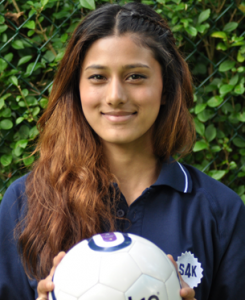 We are also pleased to introduce Resma, who has taken the reigns as our new Membership Manager. If you have any queries regarding payment or membership for children's or toddler football classes, please reach out to our Resma by calling us on 0845 052 1347 or emailing her direct at .