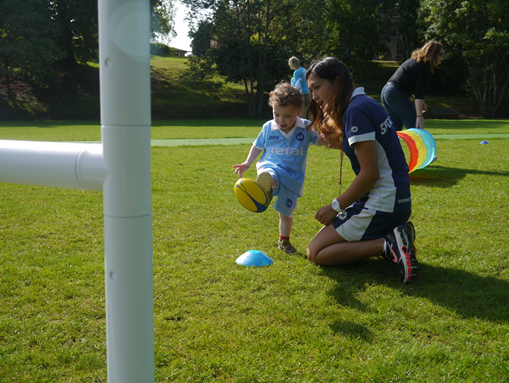 Sport4Kids are delighted to announce the launch of our kids and toddler rugby classes in Southgate and Cockfosters this October! Our toddler rugby and kids rugby is like no other, bringing the precision ball handling skills of the Australian Rugby League and the All Blacks Rugby Union through exciting games and activities to our families. The classes will be launching at the Southgate School in Southgate & Cockfosters this Autumn.
S4K Enfield Co-Principal, Helen Walmsley, said "We are extremely excited about launching the S4K Rugby program in the Southgate area. The tots and toddler classes are ideal for introducing little ones to rugby and sport as a whole, while our team build some excellent technical rugby skills into our older kids at the Cubs age group. We can't wait to revolutionise children's sport in the area!".
To celebrate the launch, S4K will be offering a FREE TASTER to all families who wish to come along and try the new kids and toddler football or rugby classes. Just click the button below to book a date to come and see us!