Free Dance Taster Class - Book Below!

Sport4Kids Street Fusion Dance Program For Toddlers & Kids!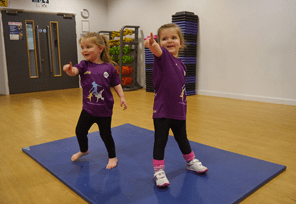 The S4K Street Fusion Dance Classes for Toddlers and Kids have launched!. It is punchy, it is edgy, it is addictive and the kids love emulating the stars they see on TV, screen, video and stage. We adults love it too!

The tradition of dance in the UK is embedded in folk dancing and social gatherings. It goes back a long way in our culture and along with children's dance has a special place in British hearts. Kids dance classes conjure up images of Tutus and traditional dance costumes, however todays children are crying out for access to modern dance techniques that use the passion our children have for modern music and high energy dance trends they see every day in music videos and TV.

Sport4Kids brings children's dance into the modern era combining musical video, London West end Choreography and Street with break dance and hip pop moves that is most recently is recognised as bringing gymnastics and athleticism into modern dance. This combination promises to sweep the market by storm and we call this S4K Street Fusion!

Children learn core elements of dance and basic skills of street and break dance. The 4 main elements of breakdance are Top Rock, Down Rock, Power Moves and Freezes and these help to form our skills chart and curriculum.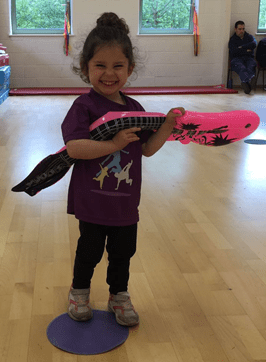 At Sport4Kids we are adding performance too – this means that at the end of every 6 to 10 weeks of preparation our kids get to show off their moves to us parents in mini shows. The children will do a performance that will include a freestyle circle and a sequence dance to music that will be performed in front of parents, family, and friends. They will be awarded certificates depending on the level they achieve in the performance. - bronze, silver or gold.

This helps give the group a focus and S4K kids get to put all their new skills and dance moves together.

The children can continue to work towards awards, even when the cycle repeats and the skills pillar or award repeats in the cycle. Children are always aiming to reach above and beyond the levels and be awarded with not only certificates but medals, trophies and other awards.
There are lots of awards for every one of our children to achieve and feel they are valued and most importantly progressing in their skills. Progression and feeling valued is essential to developing confidence passion and pride for our children. At Sport4Kids this is our main aim, to build self-esteem along with the skills and performance that the children fin exhilarating.

There are a number of awards that suit each child at each level of performance and to suit the individual journey a child will be on.

• En-Core Award (Core movements with a particular focus on positioning, alignment and correct technique)
• Style it Out Award (Focus on their Freestyle Circle- adding in their own style to movements and performing fluidly from one skill to the next)
• Funky Feet Award (Focusing on Top Rock- foot patterns during practice and in performance)
• Crazy Legz Award (Focusing on Down Rock- floor work during practice and in performance)
• Frosty Freeze Award (Focusing on Freezes during practice and in performance)
• I've got the Power Award (Focusing on power moves during practice and in performance)
• Anim8 Award (Focusing on their performance- working on ANIMATING their face during a routine)

Each of these awards takes a critical part of the Street Fusion Program and builds upon a child's strengths. It celebrates talent and each and everyone of our children can find something they can excel in.

The sense of pride and satisfaction being part of a successful performance is exhilarating for the children. It is also part of being able to monitor progress and as parents see our kids develop. Nothing can match the joy of a performance and getting the acknowledgement and praise from our parents and the audience.

All of the skills, techniques, awards and performance are part of the Street Fusion development path our children take part in. There is a detailed curriculum that the classes and performances follow and each child can be monitored against the curriculum and pathway.

When they start off as tots we adults get to perform with them and of course to avoid stage fright the performances are a little different to these we see Beyoncé do on her music videos. Hey ho! toddler can't remember many moves and we can't bend that much anyway!

As the children move from toddlers to our 3-5 Movers Categories they get to perform on their own – again fun is the key note and learning some basic moves that we as parents have the opportunity to see a performance and give our thanks with a hearty round of applause.

From years 5 upwards our Breakers and Academy Classes move into another league and get to learn more advanced Street Fusion techniques that bring in all sorts of dynamic gymnastics and athletic moves that will blow us parents away with our childrens talent.

No matter what age group your child is in S4K Street Fusion is an amzing experience. Your child will have fun and exciting times whilst they get to move, shake and develop their motor skills for a lifetime of healthy movement, dance and other sport.
S4K Street Fusion embodies the passion, joy and social interaction loved of the Traditional Folk dance movements of yesteryear. Why not get your child along for a free taster and do it today as places are limited at S4K Street Fusion.

Why not come along for a taster to get to try out S4K Kids Dance Classes. You and your child will no doubt fall in love with S4K Street Fusion – so please book today to avoid missing out!