Exercise & Sport for the Early Years!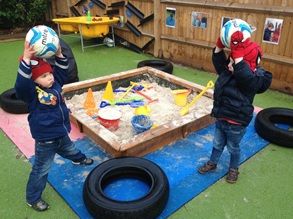 The S4K programme for the foundation stage begins at the age of 18 months in nurseries and continues until reception. The programme is based on our S4K ActivKids child-centric development pathway that focuses on three key areas: Locomotor Skills, Stability and Object Control. Children learn imaginative exercise, using storytelling and play to inspire fitness, health and physical development. Each 6-week PE plan includes content that promotes key learning for Early Years Framework outcomes.
The S4K ActivKids programme has sixteen different topics that schools can choose from:


Animal Magic

Fairy

Tales
Transport
Under the Sea


Jobs

We Do
Family

TV

Stars
On the Farm

Jungle Explorers

Winter Wonderland

Space
Play Time
Dinosaurs
Transport

Our Body
Locations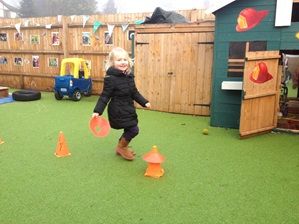 Each topic has three stories, with each story inspiring child centric, curriculum linked learning. Classes are for 45 minutes and always include a confidence building introduction, a pulse raising activity; stability, object control and locomotor drills and games as well as obstacle challenges and a summary of the key learnings.

The S4K ActivKids programme is also a fantastic Early Years resource for all teaching staff, providing fun and innovative exercises that are designed to encourage children to explore movement through natural exercise in a highly energetic and engaging environment.
Interested in seeing our foundation and Foundation Stage programme in action? We are happy to provide a free taster trial for any nursery or school setting that would like us to pop in - just fill out the form below...