KIDS & CHILDREN'S FOOTBALL CLASSES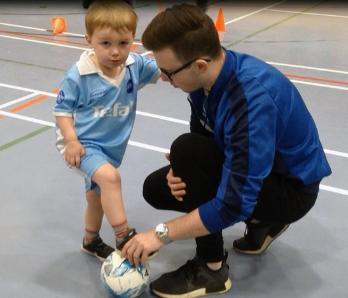 S4K Kickers is the second stage of development where we build on the mini and micro motor skills that have be instiled at Tots age and evolve these into more complex football skills. The ball is tailored to their size and children are encouraged to participate in structured games and imaginative play, adding yet another dimension to their already flourishing footwork.
The Kickers age group still focuses on individual skill development, maximising the amount of time that each child spends with the football to reach the maximum comfort and confidence level with the ball. Kickers' talent is harnessed via dribbling drills and striking of the ball. In addition, child interaction and cooperation is actively encouraged as our coaches seek to stimulate greater social skills. Communication is encouraged as Kickers are taught to ask their peers to "pass the ball" and form an overall collective team spirit, achieved through cheering on their peers as they take turns to compete in small sided exercises. It is at this stage that kids are exposed to sharing and a little team play.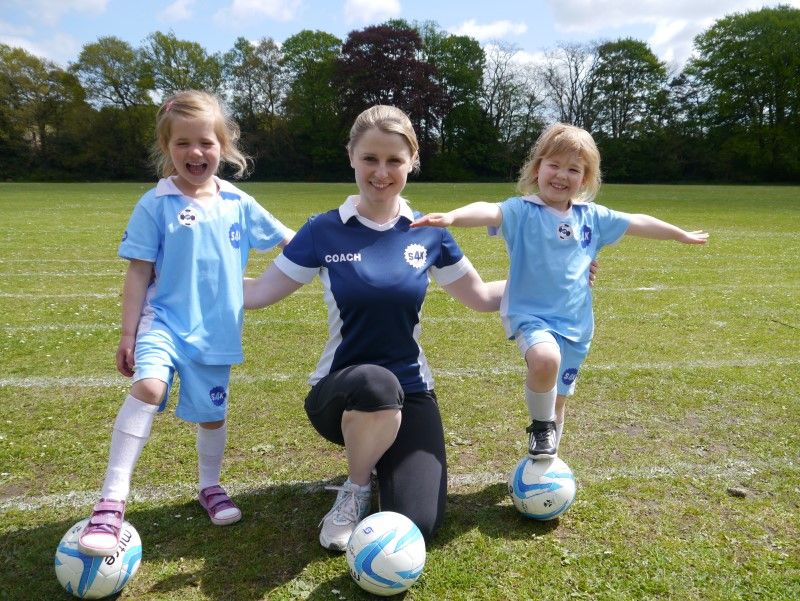 Dribbling skills are extended and challenges increase to work on combined skills with dribbling, trapping, passing and shooting often in one exercise. The concepts of defending, attacking and goalkeeping are introduced as the kids' vocabulary and knowledge of the game expands. These all take place within fun and imaginative activities - ranging from superhero missions to magician and race car arenas.
Children start to understand that there are team names, clubs and countries and that some teams are in blue and some are in red, emphasised through the introduction of different colour bibs.Our Kickers kids football classes really start to have an impact on improving a child's physical dexterity, particularly in the lower limbs and feet through a variety of ball-balancing games. As children advance S4K introduces them to the skills and techniques made famous by the great Dutch masters, the Brazilian Samba and the Spanish Tiki-Taka.

Irrespective of what part sport plays in your child's future, we honestly believe the capacity to participate in controlled play to concentrate on instructions and visually assess a game will hold them in good stead for the future.

Agility and memory games and imaginative exploration of jungles, crocodiles and other hazards that have to be overcome are all part of the mix where we still keep fun top of the agenda. The capacity to participate in team play, to think both as individuals and bond as a team or group and to understand instructions from the coaches will stand all our little ones in great stead for school and their sporting lives. After developing their skills through our S4K Kickers class, our children start to experience matches and low-pressure competition in our S4K Strikers group.
Why not find your closest location and pop along to see us for a Free Taster by clicking the banner below?