Sport4Kids isn't just for kids – it's for the whole family! - and Friends!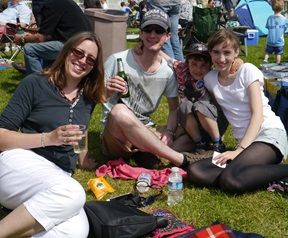 At S4K we are very aware that all parents having hectic schedules and busy lives. It is not easy being a parent and balancing everything. That is why S4K is for parents as well as the kids. So if there is anything we can do to help – we will.
We always like to listen to feedback from parents and one thing we hear is the opportunity to meet other parents and make friends away from the classes. Parents are always busy and have fewer opportunities to socialize with each other. We also see other siblings and relatives who would like to get more involved. That's how the idea for our social and family events came about.
We are proud to say that we are a family orientated club and wish to involve everyone from baby Ella through to Grandma Gillian! Whether this be family and friends attending classes to watch our little ones develop or coming along to one of our events in the Family Event Calendar. Everyone is welcome so please feel free to bring neighbours and far away visitors, the more the merrier.
We have great turn outs and are always looking for that extra help – so feel free to chip in to help organize or lend a hand on the day – there is always lots to do!
S4K Summer Party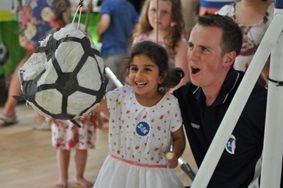 Our S4K Summer Party is always good fun, with a bouncy castle and entertainment for the kids as well as the usual refreshments, a barbecue and a couple of alcoholic bevvies for the parents! We have had treasure hunts, live music, dancing and the obligatory kick about in the park and all of our families have leave with a big smile on their face.
S4K Family Race Day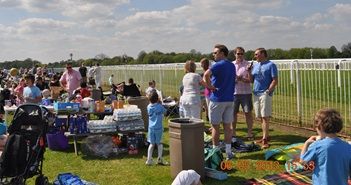 Our S4K Family Day at the Races is always popular, where we take the stress out of organising family day out and provide a picnic and pre-ordered tickets for all of the family. We even study the form and give our "Steve's Tips" – Not to be ignored with 3 winners and a place last time out! Everyone mucks in with keeping an eye on the kids and after donning the shades, summer dresses (the dads that is…) and sunscreen, the races provide plenty of excitement for all of the family!
S4K Charity Match
Our S4K Charity Match is our annual event where we choose a charity to support and allow our members to take on their kids' favourite coaching team. Mums, dads, grandmas, granddads, uncles and aunts are all welcome on the playing field and we use a roll on roll off system so that everyone has a chance to show off their skills while raising money for a good cause.
S4K Christmas Party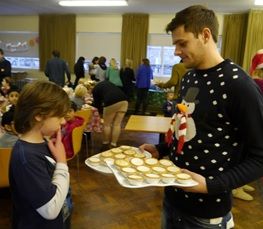 Our S4K Christmas Party is the close of our S4K Family Event Calendar, where kids and parents are treated to a variety of entertainment to enjoy the Christmas spirit. Over 150 of you enjoyed the live music, games, bouncy castle, mulled wine and mince pies. We even had a visit from the big guy in red to a ready-made grotto!