A Role for Parents: Coaching Courses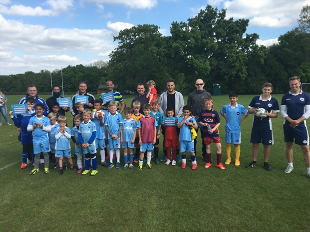 S4K FC aims to educate parents on the S4K Way and how they can play a role in developing their child's skills. Parents play a crucial part in our club and as a non-profit organisation, S4K FC relies on parental involvement. From fixture organisation to finance and match day coaching to organising the club tour, there is a role for every member of the family. Here what our current parent Team Managers have to say in the video below.
Parents who decide that they would like to be involved with the match day coaching are invited onto our S4K FC Level One Coaching Course, which provides a grounding in the S4K philosophy towards child development and specifics around technical coaching and skill enhancement.
Check out our next FREE course dates below and a video by our S4K Parent Team Coaches about their S4K experience so far...