Our S4K Football Club is a non-profit organisation that runs alongside our S4K Football Academy Skills Classes.  As part of our philosophy for maximising the number of touches of the ball and the number of minutes spent on the pitch by our players, we have a number of corporate sponsors who provide sponsorship for our teams in order to subsidise their football education.  
Frequently Asked Questions
Companies who are interested in sponsoring a S4K team naturally have questions about our sponsorship packages.  Take a look below at our most frequently asked questions or click here to send us a message and one of our team will give you a call.  
Tiffin Planet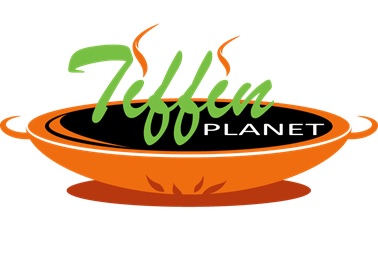 Proud sponsors of our S4K Bears, Wolves, Marvels and Lions U7s and U8s and based on the model of tiffin service delivery in Mumbai (India), Tiffin Planet offers home cooked Indian food that is not only authentic but uses original Indian spices. The taste of pure Indian food is different from the food you find in local curry houses.
Nominated by the Evening Standard as the top 13 lunch deliveries in London and by the Handbook, Tiffin Planet delivers Indian food to over 80 customers on a daily basis and is the only service that covers areas within M25 and beyond. 
Currently operating from a unit and with a new restaurant opening shortly, the food has been recommended by parents that are part of Sport4Kids as "the best Indian food they ever had" in May this year. Hence if you are looking for Indian food catering for a party or lunch or dinner deliveries on a long term basis then please do visit www.tiffinplanet.co.uk and follow them on Facebook. To avail a 10% discount, please quote Sport4Kids when placing your order.
Teach It Right

Proud sponsors of our S4K Eagles, Wolves and Bears U9s and 10s, Teachitright is one of the most successful 11+ tuition companies in the South East. Over the last 10 years, we have supported thousands of pupils for both grammar school and independent school entry. We offer 11+ tuition for both CEM and GL examining boards and cover verbal reasoning, non-verbal reasoning, maths and English. 
If you are interested, why don't you come along for a free taster session worth £40? They have 13 centres in different locations across Berkshire, Buckinghamshire and Surrey including Windsor and Reading. All of our tutors are fully qualified teachers and each class has a maximum of 10 students. Teachitright has published material which is widely available and we have excellent pass rates. 
 
Please visit our website for more information at www.teachitright.com or to book your FREE taster session please call 01276 479036 or email  
 
Tefal
w.  tefal.co.uk

Proud sponsors of Sport4Kids, Tefal has offered customers a range of innovative solutions and have become the world leader in non-stick cookware and a world leader in irons, cooking appliances, pressure cookers, food and drink preparation products and scales. Today, Tefal is close to you in more than 120 countries.