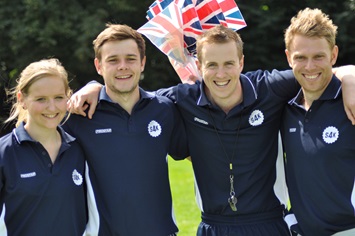 Sport4Kids can support schools and parents with extended school provision through the exciting and energetic S4K Early/Active Risers Club. Discover fun and active sports and activities throughout the week on Manic Monday (Sports and games from around the world), Zippy Tuesday (Active Party Games), Whizzing Wednesday (Team Games), Work-it Thursday (ActivKids) and Frantic Friday (MultiSports).

At Sport4Kids, we want to provide a care service for those parents who need to drop children off at school earlier than the standard school start time, allowing them to leave for work earlier. The club is therefore a very important service that S4K provides for schools.

Engaging children in physical activity before school is also an important learning tool for the school to promote.

A study conducted by Professor Erik Byker from Cato College (USA), found that students participating in exercise before school significantly increased math test scores and rated themselves more confident and positive about their math abilities. They also showed a significant increase of accumulated steps per day when compared to a control group. Students reported that they were "ready to learn" after the exercise, because they felt more engaged and focused in math class with prior physical activity. They were also ready to move, averaging a greater number of steps throughout the school day than the control group (source: Cato College of Education, February 2017).

S4K Early/Active Risers clubs start any time between 7.30am and 8.00am, and run for up to an hour before school starts. Music and arts and crafts make up the class giving children lots of opportunities to have fun before school starts!

To find out whether your school offers an S4K Early/Active Risers Club, and to book your place, please click here.

If you are a school and would like to book an S4K Early/Active Risers club please email .