The Best Football Education For Your Child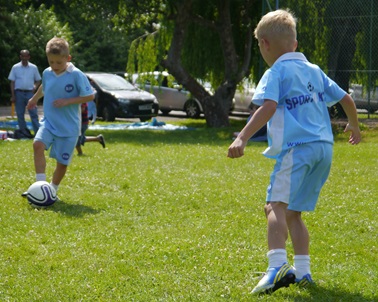 Welcome to S4K Professional, a revolution in children's football coaching. We provide our S4K Academy children with the best technical football education through innovative coaching methods, technology and sports science.

Sport4Kids have pioneered the inclusive skills based program based upon the Dutch Coerver, Spanish Tikka Takka and Brazilian Football techniques all wrapped with entertainment and fun. Now we have to set ourselves apart from local junior football clubs, senior amateur clubs, professional and premier league clubs. We now need to move to the next stage of our evolution to transform Academy Football in the UK.
Introducing S4K Professional...

S4K Professional takes the next step and provides a greater competitive edge with more individual progress monitoring, match analysis, match preparation, fitness and physiology. In short an S4K Academy Program that not only matches alternatives but goes beyond the plucky amateur model of local football clubs. We aim to provide something that is simply not available to children and parents today.
How Does S4K Professional Work?
S4K is entirely inclusive and we welcome children of all abilities and experiences. We therefore offer three levels of Membership for families to choose from...
S4K Academy Member - attends one S4K Academy training session per week.
S4K Team Member - attends one S4K Academy training session per week and plays in our S4K Football Club matches.
S4K Professional Member - attends full program, including three training sessions per week and plays in our S4K Football Club matches.
What and when will be the S4K Professional Sessions?
There will be three S4K Professional sessions during the week.

Performance and Analysis Session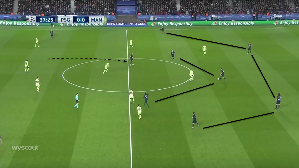 This is a classroom based session likely to be early in the week on a Monday or latest a Tuesday. The session will review the weekend matches, look at Premier League teams patterns of play that reflect the S4K Way of playing, identify the team areas of focus for the week and the individual performances and areas to work on. It will cover player and parent psychology and advice. It will provide an overall sports education transferable to other sports. Team Managers and Parents will be invited to attend this session as well and at the end there would be a parents and players match for fun. During the fun match or game each player will have a individual consultation to review their performance, progress and areas to work on. Tactics Boards, Videos, Stats, Powerpoint and Fitness data will be used.
Fitness & Physiology Session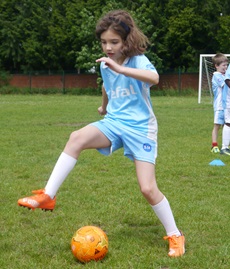 This is to focus on all aspects of a young footballers physical and physiology development. This will be outdoor where possible and indoor when challenged by weather. A fitness-based session working on our strength, flexibility and power, as well as working on our aerobic and anaerobic fitness. Child physical development including injury prevention and balanced growth will be a key feature.
We will work on key areas which will change each month using latest fitness techniques. In addition to running and sprinting exercises using free weights, circuit training, bodyweight exercises, various stretches and exercises to improve on fitness in general, and match related fitness. Fitness technology including Fit Bands and Personal Apps for downloading and monitoring performance will be used. There will also be homework programs for the player to follow. We would be happy for parents to take part and help out in this session.
Match Preparation
Leading on from what we went through in the class room-based session, this will be utilised on the pitch, going through match preparation, formation and patterns of play. This will abe used to set up team formations and selections for the match as well as small sided games. We will work on teamwork, formations, set plays and certain skills and techniques so we practice putting these into a game scenario. We will also work on the opposition for our next game going through their strengths and weaknesses, working on ways to exploit them using our strengths to the best of our ability. Team Managers will take part in this session and be able to take the preparation into the weekend match.
S4K Professional Levels of Commitment
An S4K Professional Member has a number of commitments that are mandatory:
1. Attend two training sessions per week and compete in the S4K Football Club
2. To complete fitness homework assignments
3. To compete skills and Practice@Home assignments
4. To use the S4K Fit-band in all training and homework sessions
5. To attend a minimum of three specialist S4K Football Camps each year
6. To attend all S4K internal tournaments
7. To play in Development Squad fixtures against professional academies
This is subject to sense and sensibility, including, sickness, injury and other commitments such as school, education and family events. Where a players attendance or commitment falls short, a review with the player and parents will be held to agree whether there is a fit with the levels of commitment S4K Professional requires. Decisions are made collaboratively and in the best interests of the player, the parent and peer parents and players as well as the principles of S4K Professional.

Want The Best For your Child?
Click here to find your nearest S4K Professional Development Centre.