Book Nursery and School Clubs
We are delighted to offer a huge variety of extra-curricular clubs to the families of our school and nursery partners!  From our Early Years ActivKids programme and multi-sport offering to our school aged cricket, football, rugby, tennis, dance and more, our brand promise to build confidence in every child through sport. Sessions are led by our energetic coaches who deliver an exciting and engaging curriculum of activities.
No two days are the same each week at our after school club, and we are fully child led, so for the child who still has plenty of energy after school, there's activities to ensure they are worn out by the time you collect them like Nerf wars, football, badminton and multi sports games, whilst for the children that want to relax after a busy day at school, we've got lego building, crafting and colouring activities to keep them occupied from the start right through to the end of the session.   
Use the table below to find your child's school and the club that you would like to enrol onto…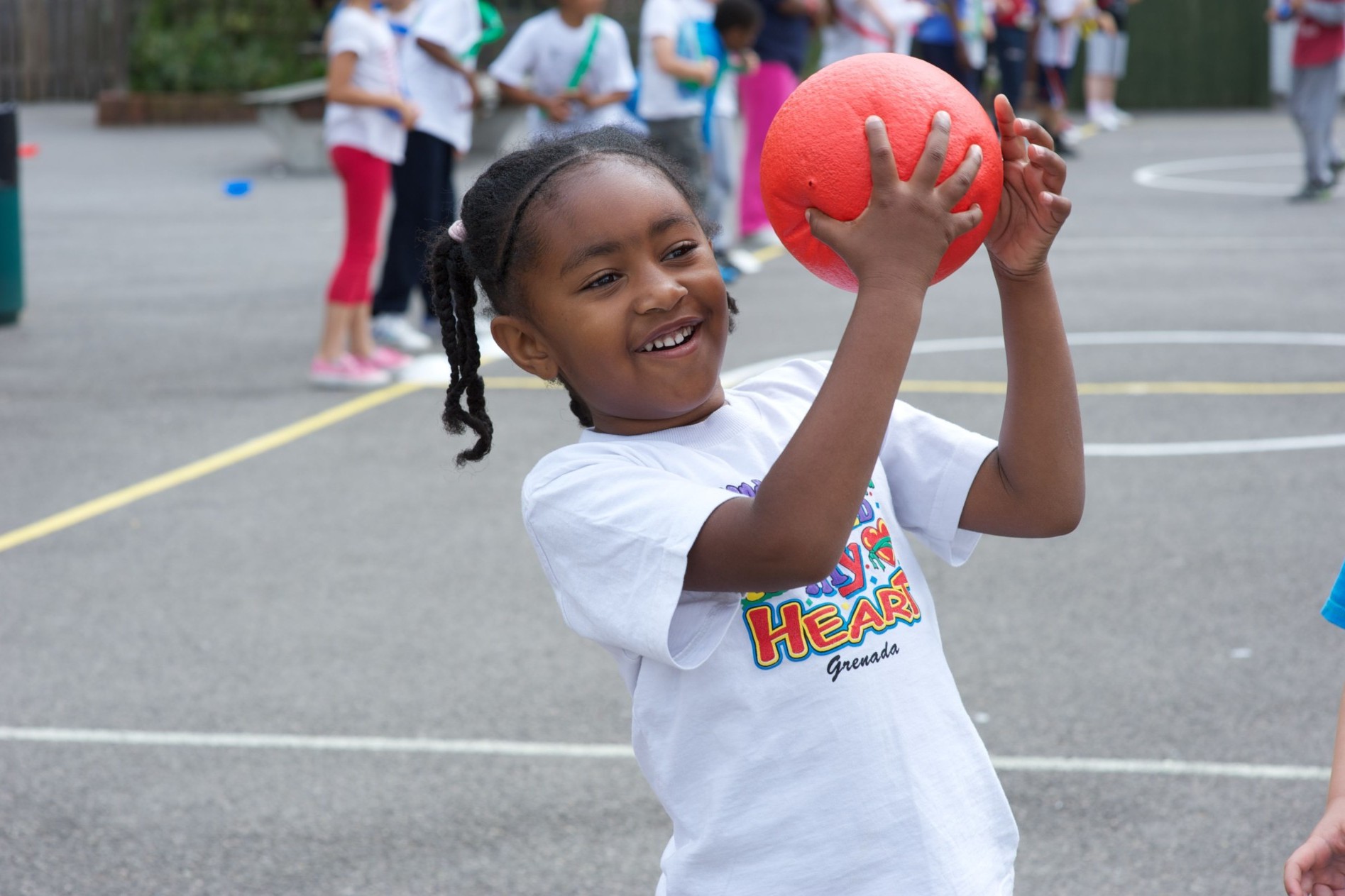 | Time | Class | |
| --- | --- | --- |
| 9:00 - 10:00 | Year 6 - Hockey | Book Now |
| 13:35 - 14:20 | Year Reception Friday Lesson - Ball Skills | Book Now |
| 14:30 - 15:15 | Year 5 Tuesday Lesson | Book Now |
| 15:15 - 16:00 | Galley Hill KS1 Multi Activity After School Club | Book Now |
| 13:10 - 15:10 | Year 6 PE LESSON | Book Now |
| 10:00 - 11:00 | year 1 pe | Book Now |
| 10:00 - 11:00 | Brambles Class - Year 1 - PE Lesson | Book Now |
| 12:00 - 13:00 | test | Book Now |
| 10:00 - 11:00 | Potters Class | Book Now |
| 10:00 - 11:00 | Football | Book Now |
| 10:00 - 11:00 | academy classes - Year 6 - Pe lesson | Book Now |
| 10:00 - 11:00 | Year 5- pe lesson | Book Now |
| 10:00 - 11:00 | year1 | Book Now |
| 10:00 - 11:00 | Brambles | Book Now |
| 15:10 - 16:10 | Westover Primary School - Year R 1, 2 - Tuesday Archery - 10th Jan - 7th Feb | Book Now |
| 15:10 - 18:00 | Westover Primary School - S4K Home Club - 9th January - 10th Feb | Book Now |
| 15:10 - 16:10 | Westover Primary School - Year 3, 4 Wednesday Archery - 11th Jan - 8th Feb | Book Now |
| 15:10 - 16:10 | Westover Primary School - Year 5 & 6 - Friday Archery - 13th Jan - 10th Feb | Book Now |
| 16:10 - 18:00 | Westover Primary School - S4K Home Club - 9th January - 10th Feb | Book Now |
| 15:15 - 16:15 | Holy Trinity CofE Primary School Tuesday Athletics After School Club (Jan-Feb) | Book Now |
| 15:15 - 16:15 | Holy Trinity CofE Primary School Monday Football After School Club (Jan-Feb) | Book Now |
| 15:15 - 16:15 | Holy Trinity CofE Primary School Thursday Archery After School Club (Jan-Feb) | Book Now |
| 15:20 - 16:30 | West Byfleet Junior School Football After School Club Spring Term 2023 (Monday PM) | Book Now |
| 15:20 - 16:30 | West Byfleet Junior School Basketball After School Club Spring Term 2023 (Tuesday PM) | Book Now |
| 15:20 - 16:30 | West Byfleet Junior School Tennis After School Club Spring Term 2023 (Wednesday PM) | Book Now |
| 15:20 - 16:30 | West Byfleet Junior School Tag Rugby After School Club Spring Term 2023 (Thursday PM) | Book Now |
| 15:20 - 16:30 | West Byfleet Junior School Nerf After School Club Spring Term 2023 (Friday PM) | Book Now |
| 15:15 - 16:15 | West Byfleet Infant School Football After School Club Spring Term 2023 (Monday PM) | Book Now |
| 15:15 - 16:15 | West Byfleet Infant School Dodgeball After School Club Spring Term 2023 (Tuesday PM) | Book Now |
| 15:15 - 16:15 | West Byfleet Infant School Athletics After School Club Spring Term 2023 (Wednesday PM) | Book Now |
| 15:15 - 16:15 | West Byfleet Infant School Cricket After School Club Spring Term 2023 (Thursday PM) | Book Now |
| 15:00 - 18:00 | Guildford Grove S4K Home Club Spring Term 2023 1/2 (Jan - Feb) | Book Now |
| 15:00 - 18:00 | Guildford Grove S4K Home Club Spring Term 2023 2/2 (Feb - Mar) | Book Now |
| 15:15 - 17:30 | The Royal School S4K Home Club Spring Term 2023 1/2 (Jan - Feb) | Book Now |
| 7:45 - 8:50 | S4K Stoughton Breakfast Club Spring Term 2023 1/2 (Jan - Feb) | Book Now |
| 7:45 - 8:50 | S4K Stoughton Breakfast Club Spring Term 2023 2/2 (Feb - Mar) | Book Now |
| 7:45 - 8:50 | S4K Northmead Breakfast Club Spring Term 2023 1/2 (Jan - Feb) | Book Now |
| 7:45 - 8:50 | S4K Northmead Breakfast Club Spring Term 2023 2/2 (Feb - Mar) | Book Now |
| 15:15 - 17:30 | The Royal School S4K Home Club Spring Term 2023 2/2 (Feb - Mar) | Book Now |
| 15:00 - 16:15 | Crawley Ridge Junior School S4K Dodgeball After School Club Spring Term 2023 (Tuesday PM) | Book Now |
| 15:00 - 16:15 | Crawley Ridge Junior School S4K Nerf Club After School Club Spring Term 2023 (Thursday PM) | Book Now |
| 15:00 - 16:15 | Crawley Ridge Junior School S4K Football After School Club Spring Term 2023 (Friday PM) | Book Now |
| 15:20 - 18:00 | S4K Tower Hill School Home Club Spring Term 1/2 (Jan - Feb) | Book Now |
| 15:20 - 18:00 | S4K Tower Hill School Home Club Spring Term 2/2 (Feb - Mar) | Book Now |
| 16:15 - 18:00 | S4K Tower Hill School Home Club Spring Term HALF SESSION 1/2 (Jan - Feb) | Book Now |
| 16:15 - 18:00 | S4K Tower Hill School Home Club Spring Term HALF SESSION 2/2 (Feb - Mar) | Book Now |
| 15:00 - 16:30 | S4K Wexham Court Primary School Home Club Spring Term 2023 1/2 (Jan - Feb) | Book Now |
| 15:00 - 16:30 | S4K Wexham Court Primary School Home Club Spring Term 2023 2/2 (Feb - Mar) | Book Now |
| 15:15 - 16:15 | Pyrford Primary KS1 Football After School Club Spring Term 2023 (Tuesday PM) | Book Now |
| 15:15 - 16:15 | Pyrford Primary Rugby After School Club Spring Term 2023 (Thursday PM) | Book Now |
| 7:45 - 8:35 | Shalford Infant School S4K Breakfast Club Spring Term 2023 1/2 (Jan - Feb) | Book Now |
| 7:45 - 8:35 | Shalford Infant School S4K Breakfast Club Spring Term 2023 2/2 (Feb - Mar) | Book Now |
| 15:00 - 18:00 | Shalford Infant School S4K Home Club Spring Term 1/2 2023 (Jan - Feb) | Book Now |
| 15:00 - 18:00 | Shalford Infant School S4K Home Club Spring Term 2/2 2023 (Feb - Mar) | Book Now |
| 15:15 - 16:30 | Cove Junior School Boys Football After School Club Spring Term 2023 (Monday PM) | Book Now |
| 15:15 - 16:30 | Cove Junior School Girls Football After School Club Spring Term 2023 (Monday PM) | Book Now |
| 15:15 - 16:30 | Cove Junior School Gymnastics and Dance After School Club Spring Term 2023 (Wednesday PM) | Book Now |
| 15:30 - 18:00 | S4K All Saints Home Club Spring Term 2023 (Jan - Feb) | Book Now |
| 15:30 - 18:00 | S4K All Saints Home Club Spring Term 2023 (Feb - Mar) | Book Now |
| 15:30 - 16:30 | S4K All Saints Home Club Spring Term 2023 HALF SESSION (Jan - Feb) | Book Now |
| 15:30 - 16:30 | S4K All Saints Home Club Spring Term 2023 HALF SESSION (Feb - Mar) | Book Now |
| 16:15 - 17:15 | Our Lady's Prep School KS2 Hockey/Archery After-School Club Spring Term 2023 1/2 (Monday PM) | Book Now |
| 16:15 - 17:15 | Our Lady's Prep School KS2 Hockey/Archery After-School Club Spring Term 2023 2/2 (Monday PM) | Book Now |
| 16:00 - 17:00 | Our Lady's Prep School KS1 Hockey/Archery After-School Club Spring Term 2023 1/2 (Thursday PM) | Book Now |
| 16:00 - 17:00 | Our Lady's Prep School KS1 Hockey/Archery After-School Club Spring Term 2023 2/2 (Thursday PM) | Book Now |
| 8:00 - 8:45 | Wood Street Infant S4K Breakfast Club Spring Term 2023 1/2 (Jan - Feb) | Book Now |
| 15:00 - 18:00 | Wood Street Infant S4K Home Club Spring Term 2023 1/2 (Jan - Feb) | Book Now |
| 15:10 - 18:00 | S4K Cherry Field Home Club Spring Term 2023 1/2 (Jan - Feb) | Book Now |
| 15:10 - 18:00 | S4K Cherry Field Home Club Spring Term 2023 2/2 (Feb - Mar) | Book Now |
| 15:10 - 16:40 | S4K Cherry Field Home Club Spring Term Half Session 2023 1/2 (Jan - Feb) | Book Now |
| 15:10 - 16:40 | S4K Cherry Field Home Club Spring Term Half Session 2023 2/2 (Feb - Mar) | Book Now |
| 8:00 - 8:45 | Wood Street Infant S4K Breakfast Club Spring Term 2023 2/2 (Feb - Mar) | Book Now |
| 7:15 - 8:15 | Trevelyan S4K Breakfast Club Spring Term 2023 1/2 (Jan - Feb) | Book Now |
| 15:15 - 16:15 | Sandfield S4K Mixed Football After School Club Spring Term 2023 (Monday) | Book Now |
| 15:15 - 16:15 | Sandfield S4K Basketball After School Club Spring Term 2023 (Tuesday) | Book Now |
| 15:15 - 16:15 | Sandfield S4K Multi-Sport After School Club Spring Term 2023 (Wednesday) | Book Now |
| 15:15 - 16:15 | Sandfield S4K Archery After School Club Spring Term 2023 (Thursday) | Book Now |
| 15:15 - 18:00 | S4K Sandfield Home Club Spring Term 2023 1/2 (Jan - Feb) | Book Now |
| 15:15 - 18:00 | S4K Sandfield Home Club Spring Term 2023 2/2 (Feb - Mar) | Book Now |
| 16:15 - 18:00 | S4K Sandfield Home Club Spring Term 2023 HALF SESSION (16:15 - 18:00) 1/2 (Jan - Feb) | Book Now |
| 16:15 - 18:00 | S4K Sandfield Home Club Spring Term 2023 HALF SESSION (16:15 - 18:00) 2/2 (Feb - Mar) | Book Now |
| 15:15 - 16:15 | S4K Sandfield Home Club Spring Term 2023 HALF SESSION (15:15 - 16:15) 1/2 (Jan - Feb) | Book Now |
| 15:15 - 16:15 | S4K Sandfield Home Club Spring Term 2023 HALF SESSION (15:15 - 16:15) 2/2 (Feb - Mar) | Book Now |
| 15:00 - 18:00 | Wood Street Infant S4K Home Club Spring Term 2023 2/2 (Feb - Mar) | Book Now |
| 15:00 - 16:00 | Wood Street Infant S4K Football After School Club Spring Term (Monday) | Book Now |
| 15:00 - 16:00 | Wood Street Infant S4K Dance and Yoga After School Club Spring Term (Tuesday) | Book Now |
| 15:00 - 16:00 | Wood Street Infant S4K Dodgeball After School Club Spring Term (Wednesday) | Book Now |
| 15:00 - 16:00 | Wood Street Infant S4K Lego and Construction After School Club Spring Term (Thursday) | Book Now |
| 15:00 - 16:00 | Wood Street Infant S4K Party Time Games After School Club Spring Term (Friday) | Book Now |
| 15:15 - 16:15 | WEDS - Spring Term 2023 - Yr 1 & 2 Football After School Club - Tylers Green First School | Book Now |
| 15:15 - 16:15 | TUES - Spring Term 2023 - Yr 1 & 2 Multi Skills After School Club - Tylers Green First School | Book Now |
| 15:15 - 16:15 | MONDAY - Spring Term 2023 - Reception, Yr1 &2 FOOTBALL After School Club - Frieth CEC School | Book Now |
| 15:15 - 16:15 | TUESDAY - Spring Term 2023 - Reception, Yr1 &2 TAG RUGBY After School Club - Frieth CEC School | Book Now |
| 15:30 - 16:30 | Hughenden Primary School 3.30-4.30pm Spring Term 2023 | Book Now |
| 15:30 - 18:00 | Hughenden Primary School 3.30-6.00pm Spring Term 2023 | Book Now |
| 7:30 - 8:30 | Hughenden Primary School - Breakfast Club 7.30am - Spring Term 2023 | Book Now |
| 15:15 - 16:15 | FRIDAY - Spring Term 2023 - Yr1 and Yr2 Football After School Club - St Peters School | Book Now |
| 15:15 - 16:15 | WEDNESDAY - Spring 23 - Yr 3 and 4 Football After School Club - St Peters School | Book Now |
| 15:15 - 16:15 | MONDAY - Spring Term 2023 - Yr 1 & 2 MULTI SKILLS After School Club - Manor Farm Infants | Book Now |
| 15:15 - 16:15 | MONDAY - Spring Term 2023 - Football & Multi Sport After School Club - Hazlemere C of E School | Book Now |
| 16:30 - 18:00 | Hughenden Primary School 4.30-6.00pm Spring Term 2023 | Book Now |
| 16:30 - 17:30 | 4:30-5:30 - RGS Nursery & Pre Prep - After School Care Spring Term 2023 (Jan - Feb) | Book Now |
| 17:30 - 18:30 | 5:30-6:30 - RGS Nursery & Pre-Prep - After School Care Spring Term 2023 (Jan - Feb) | Book Now |
| 16:30 - 17:30 | 4:30-5:30 - RGS PREP - After School Care Spring Term 2023 (Jan - Feb) | Book Now |
| 17:30 - 18:30 | 5:30-6:30 - PREP - After School Care Spring Term 2023 (Jan - Feb) | Book Now |
| 16:30 - 18:30 | 4:30-6:30 -RGS Nursery & Pre-Prep - After School Care Spring Term 2023 (Jan - Feb) | Book Now |
| 16:30 - 18:30 | 4:30-6:30 - RGS PREP - After School Care Spring Term 2023 (Jan - Feb) | Book Now |
| 15:15 - 16:15 | Brookland Infant and Nursery School - S4K Year 1 Multi-Sport Club Winter 2023 | Book Now |
| 15:15 - 16:15 | Brookland Infant and Nursery School - S4K Year 2 Multi-Sport Club Winter 2023 | Book Now |
| 15:15 - 16:15 | Brookland Infant and Nursery School - S4K Reception Multi-Sport Club Winter 2023 | Book Now |
| 7:45 - 8:45 | S4K Brookland Junior School Basketball Class (Year 3 - Year 6) | Book Now |
| 15:20 - 16:20 | Brookland Junior School - S4K KS2 Multi-Sport Club Winter 2023 | Book Now |
| 15:15 - 16:15 | S4K Capel Manor Primary School - Dodgeball (Full Winter Term) | Book Now |
| 15:15 - 18:00 | S4K Colindale Primary School After School Club (Dodgeball) | Book Now |
| 15:15 - 18:00 | S4K Colindale Primary School After School Club (Football) | Book Now |
| 15:15 - 18:00 | S4K Colindale Primary School After School Club (Multi-Sport) | Book Now |
| 15:15 - 18:00 | S4K Colindale Primary School After School Club (Tennis) | Book Now |
| 15:15 - 18:00 | S4K Colindale Primary School Home Club (Term 1) | Book Now |
| 15:15 - 18:00 | S4K Colindale Primary School Home Club (Term 2) | Book Now |
| 15:30 - 16:30 | S4K Hadley Wood After School Club - (Spring Term) - Basketball | Book Now |
| 7:30 - 8:50 | S4K Hadley Wood Breakfast Club - (Spring Term 1) | Book Now |
| 7:30 - 8:50 | S4K Hadley Wood Breakfast Club - (Spring Term 2) | Book Now |
| 16:30 - 17:30 | 4:30-5:30 - RGS Nursery Pre Prep - After School Care Spring Term 2023 (Feb- March) | Book Now |
| 15:30 - 16:30 | S4K De Bohun After School Club - Dodgeball (Winter Term) | Book Now |
| 15:30 - 16:30 | S4K De Bohun After School Club - Basketball (Winter Term) | Book Now |
| 15:30 - 16:30 | S4K De Bohun After School Club - Football (Winter Term) | Book Now |
| 15:30 - 16:30 | S4K De Bohun After School Club - Multi-Sport (Winter Term) | Book Now |
| 15:30 - 16:30 | S4K De Bohun After School Club - Football (Winter Term) | Book Now |
| 7:30 - 8:50 | S4K De Bohun Breakfast Club (Spring Term 1) | Book Now |
| 7:30 - 8:50 | S4K De Bohun Breakfast Club (Winter term 2) | Book Now |
| 15:00 - 18:00 | S4K De Bohun Home Club (Winter Term 1) | Book Now |
| 15:00 - 18:00 | S4K De Bohun Home Club (Winter Term 2) | Book Now |
| 15:30 - 16:30 | Ocker Hill Infant School Wednesday Curling After School Club (£3 per session Jan-Feb) | Book Now |
| 15:30 - 16:30 | Ocker Hill Infant School Tuesday Football After School Club (£3 per session Jan-Feb) | Book Now |
| 15:30 - 16:30 | Ocker Hill Infant School Monday Cricket After School Club (£3 per session Jan-Feb) | Book Now |
| 7:45 - 8:45 | S4K Loseley Fields Breakfast Club - 5th Jan - 31st March | Book Now |
| 15:15 - 18:00 | S4K Loseley Fields Home Club - 5th Jan - 31st March | Book Now |
| 16:15 - 18:00 | S4K Loseley Fields Home Club, 16:15-18:00 - 5th Jan- 31st March | Book Now |
| 15:45 - 16:30 | Rycroft Basketball Thursday After school club (Jan-Feb) | Book Now |
| 15:45 - 16:30 | Rycroft Netball Tuesday Afterschool club (Jan-feb) | Book Now |
| 7:15 - 8:45 | St Joseph & St Theresa Burntwood Breakfast Club (7.15am-8.45am With Food) Jan-Feb | Book Now |
| 15:30 - 16:30 | Meon Infants - Mondays - Hockey - 9th Jan - 6th Feb 2023 | Book Now |
| 15:30 - 16:30 | St Pauls Primary, Paulsgrove - Football KS1 - 11th Jan - 8th Feb | Book Now |
| 15:30 - 18:00 | St Pauls Primary, Paulsgrove - Football KS2 - 11th Jan - 8th Feb | Book Now |
| 15:15 - 16:15 | Kings Furlong - Football Year 1 and 2 - 9th Jan - 6th Feb 2023 | Book Now |
| 15:15 - 16:15 | Kings Furlong - Dodgeball Year 1 and 2 - 10th Jan - 7th Feb 2023 | Book Now |
| 15:30 - 16:30 | Loseley Fields - KS 2 - Tuesday Dodgeball. 10th Jan - 7th Feb | Book Now |
| 15:30 - 16:30 | Loseley Fields - KS 1 - Wednesday Dodgeball. 11th Jan - 8th Feb | Book Now |
| 15:30 - 16:30 | Loseley Fields - Yr 3, 4 - Thursday Football. 12th Jan - 9th Feb | Book Now |
| 15:30 - 16:30 | Loseley Fields - Yr 1, 2 - Friday Football. 13th Jan - 10th Feb | Book Now |
| 8:00 - 8:45 | St Joseph & St Theresa Burntwood Late Before school Club (8am-8.45am NO Food) Jan-Feb | Book Now |
| 15:15 - 17:00 | St Joseph & St Theresa Burntwood After school Club (3.15pm-5pm NO Food) Jan-Feb | Book Now |
| 15:15 - 18:00 | St Josephs & St Theresa Burntwood After school Club (3.15pm-6pm with Food) Jan-Feb | Book Now |
| 7:30 - 8:30 | St Giles CofE Primary School Breakfast Club (January-February) | Book Now |
| 15:30 - 16:30 | WhiteKnights KS1 Forest School After School Club Spring Term 2023 1/2 (Monday PM) | Book Now |
| 15:30 - 16:30 | WhiteKnights KS1 Forest School After School Club Spring Term 2023 2/2 (Monday PM) | Book Now |
| 15:30 - 16:30 | WhiteKnights KS2 Netball After School Club Spring Term 2023 1/2 (Tuesday PM) | Book Now |
| 15:30 - 16:30 | WhiteKnights KS2 Netball After School Club Spring Term 2023 2/2 (Tuesday PM) | Book Now |
| 15:30 - 16:30 | WhiteKnights KS2 Hockey After School Club Spring Term 2023 1/2 (Wednesday PM) | Book Now |
| 15:30 - 16:30 | WhiteKnights KS2 Hockey After School Club Spring Term 2023 2/2 (Wednesday PM) | Book Now |
| 15:30 - 16:30 | WhiteKnights KS2 Ultimate Frisbee After School Club Spring Term 2023 1/2 (Thursday PM) | Book Now |
| 15:30 - 16:30 | WhiteKnights KS2 Archery After School Club Spring Term 2023 2/2 (Thursday PM) | Book Now |
| 15:30 - 16:30 | WhiteKnights KS1 Multi-Skills After School Club Spring Term 2023 1/2 (Friday PM) | Book Now |
| 15:30 - 16:30 | WhiteKnights KS1 Multi-Skills After School Club Spring Term 2023 2/2 (Friday PM) | Book Now |
| 15:20 - 17:00 | St Giles CofE Primary School After School Club (January-February 3.20pm-5pm NO FOOD) | Book Now |
| 15:20 - 18:00 | St Giles CofE Primary School After School Club (January-February 3.20pm-6pm With Food) | Book Now |
| 15:15 - 16:15 | Thatto Heath Primary School Glow Sports KS1 Spring Term 1 2023 | Book Now |
| 15:15 - 16:15 | Thatto Heath Primary School Glow Sports KS2 Spring Term 1 2023 | Book Now |
| 9:45 - 10:45 | Year 2 Team Games 1 | Book Now |
| 11:00 - 12:15 | Year 2 Team Games 1 | Book Now |
| 13:15 - 14:15 | Year 6 Rugby | Book Now |
| 14:30 - 15:30 | Year 6 Rugby | Book Now |
| 13:15 - 14:15 | Year 1 Team Games | Book Now |
| 14:30 - 15:30 | Year 1 Team Games | Book Now |
| 13:15 - 14:15 | Year 4 Rugby | Book Now |
| 14:30 - 15:30 | Year 4 Rugby | Book Now |
| 10:30 - 11:30 | Year 5 Rugby | Book Now |
| 11:30 - 12:30 | Year 5 Rugby | Book Now |
| 7:30 - 8:45 | Forge Wood Primary School S4K Breakfast Club Spring Term Term 2023 (Jan-Feb) | Book Now |
| 7:30 - 8:45 | Kilnwood Primary School S4K Breakfast Club Spring Term 2023 (Jan - Feb) | Book Now |
| 13:30 - 14:30 | Year 4 TG - Handball | Book Now |
| 14:30 - 15:30 | Year 4 TG - Handball | Book Now |
| 15:00 - 16:30 | Forge Wood Primary School S4K Home Club Spring Term 2023 HALF SESSION (Jan - Feb) | Book Now |
| 10:45 - 11:30 | Year 6 TG - Rugby | Book Now |
| 11:30 - 12:15 | Year 6 TG - Rugby | Book Now |
| 15:00 - 18:00 | Forge Wood Primary School S4K Home Club Autumn Term 2023 (Jan - Feb) | Book Now |
| 15:10 - 16:30 | Kilnwood Primary School S4K Home Club Spring Term 2023 HALF SESSION (Jan - Feb) | Book Now |
| 15:10 - 18:00 | Kilnwood Primary School S4K Home Club Spring Term 2023 (1/2) | Book Now |
| 10:45 - 12:15 | Year 5 TG - Rugby | Book Now |
| 13:30 - 15:30 | Year 5 TG - Rugby | Book Now |
| 13:30 - 14:30 | Year 3 TG - Handball | Book Now |
| 14:30 - 15:30 | Year 3 TG - Handball | Book Now |
| 9:30 - 10:45 | Year 1 - Dance PE Lesson (Indoor) - Wednesday | Book Now |
| 11:00 - 12:00 | Year 1 - Dance PE Lesson (Indoor) - Wednesday | Book Now |
| 12:45 - 14:00 | Year 5 - Dance PE Lesson (Giraffe's) - Wednesday | Book Now |
| 14:00 - 15:00 | Year 5 - Dance PE Lesson (Kangaroos) - Wednesday | Book Now |
| 12:45 - 14:00 | Year 2 - Dance PE Lesson (Lions) - Thursday | Book Now |
| 14:00 - 15:00 | Year 2 - Dance PE Lesson (Tigers) - Thursday | Book Now |
| 12:45 - 14:00 | Year 3 - Dance PE Lesson (Pandas) - Friday | Book Now |
| 14:00 - 15:00 | Year 3 - Dance PE Lesson (Polar Bear) - Friday | Book Now |
| 12:45 - 14:00 | Year 6 - Dance PE Lesson (Chimps) - Monday | Book Now |
| 14:00 - 15:00 | Year 6 - Dance PE Lesson (Lemurs) - Monday | Book Now |
| 9:30 - 11:00 | Year R - PE Lesson (Hedgehogs) - Tuesday | Book Now |
| 12:45 - 14:00 | Year 4 - PE Lesson (Indoor) - Tuesday | Book Now |
| 14:00 - 15:00 | Year 4 - PE Lesson (Indoor) - Tuesday | Book Now |
| 7:30 - 8:30 | Lane End School Breakfast Club Spring Term 2023 *Childcare Vouchers NOT ACCEPTED for this session* | Book Now |
| 15:15 - 17:15 | Brentry Primary School S4K Afterschool club- SPRING 1TERM January - February 2023 | Book Now |
| 11:30 - 12:30 | Year 1 Indoor Athletics | Book Now |
| 9:00 - 10:30 | Year 2 Indoor Athletics | Book Now |
| 14:30 - 15:30 | Year 2 Team Games 1 | Book Now |
| 11:15 - 12:15 | Year 3 Indoor Athletics | Book Now |
| 14:30 - 15:30 | Year 3 Invasion Games | Book Now |
| 13:30 - 14:30 | Year 4 Indoor Athletics | Book Now |
| 14:30 - 15:30 | Year 4 Invasion Games | Book Now |
| 10:00 - 11:00 | Year 5 Indoor Athletics | Book Now |
| 13:30 - 14:30 | Year 5 Invasion Games | Book Now |
| 9:00 - 10:00 | Year 6 Indoor Athletics | Book Now |
| 13:30 - 14:30 | Year 6 Invasion Games | Book Now |
| 13:00 - 14:00 | Year 1 Invasion games | Book Now |
| 14:00 - 15:00 | Year 1 Gymnastics | Book Now |
| 13:00 - 14:00 | Year 1 invasion games | Book Now |
| 13:00 - 14:00 | Year 2 Gymnastics | Book Now |
| 14:00 - 15:00 | Year 2 Invasion games | Book Now |
| 14:00 - 15:00 | Year 3 Gymnastics | Book Now |
| 13:00 - 14:00 | Year 4 Gymnastics | Book Now |
| 13:00 - 14:00 | Year 5 Tennis | Book Now |
| 14:00 - 15:00 | Year 5 Gymnastics | Book Now |
| 13:00 - 14:00 | Year 6 Gymnastics | Book Now |
| 14:00 - 15:00 | Year 6 Tennis | Book Now |
| 15:00 - 16:30 | Guildford Grove S4K Home Club Spring Term 2023 HALF SESSION1/2 (Jan - Feb) | Book Now |
| 15:20 - 16:20 | S4K Brookland Junior School Football Class (Year 3 - Year 6) | Book Now |
| 9:30 - 10:30 | Year 3 - Rugby | Book Now |
| 11:00 - 12:00 | Year 4 - Rugby | Book Now |
| 13:00 - 14:00 | Year 5 - Rugby | Book Now |
| 14:00 - 15:00 | Year 6 - Rugby | Book Now |
| 9:30 - 10:45 | Year 1 - PE Lesson (Indoor) - Wednesday | Book Now |
| 11:00 - 12:00 | Year 1 - PE Lesson (Indoor) - Wednesday | Book Now |
| 12:45 - 14:00 | Year 5 - PE Lesson (Giraffe's) - Wednesday | Book Now |
| 14:00 - 15:00 | Year 5 - PE Lesson (Kangaroos) - Wednesday | Book Now |
| 12:45 - 14:00 | Year 2 - PE Lesson (Lions) - Thursday | Book Now |
| 14:00 - 15:00 | Year 2 - PE Lesson (Tigers) - Thursday | Book Now |
| 12:45 - 14:00 | Year 3 - PE Lesson (Pandas) - Friday | Book Now |
| 14:00 - 15:00 | Year 3 - PE Lesson (Polar Bear) - Friday | Book Now |
| 15:15 - 16:00 | Galley Hill Dodgeball Club (Spring Term) KS2 | Book Now |
| 11:00 - 12:00 | Year 3 - Rugby (Friday) | Book Now |
| 9:15 - 10:20 | Year 6 - Rugby (Friday) | Book Now |
| 13:00 - 14:00 | Year 4 - Rugby (Friday) | Book Now |
| 14:00 - 15:00 | Year 5 - Rugby (Friday) | Book Now |
| 9:30 - 11:00 | Year R - PE Lesson (Rabbits) - Tuesday | Book Now |
| 15:00 - 16:15 | Shalford Infant School Gymnastics After School Club Spring Term 2023 (Wednesday PM) | Book Now |
| 15:00 - 16:15 | Shalford Infant School Football After School Club Spring Term 2023 (Thursday PM) | Book Now |
| 15:30 - 16:30 | St Pauls Primary, Paulsgrove - Football KS2 - 22nd Feb - 29th March | Book Now |
| 15:30 - 16:30 | St Pauls Primary, Paulsgrove - Football KS1 - 22nd Feb - 29th March | Book Now |
| 15:15 - 16:15 | Kings Furlong - Football Year 1 and 2 - 20th Feb - 27th March | Book Now |
| 15:15 - 16:15 | Kings Furlong - Multi Skills Year 1 and 2 - 21st Feb - 28th March | Book Now |
| 15:30 - 16:30 | Meon Infants - Mondays - Hockey - 20th Feb - 27th March | Book Now |
| 15:30 - 16:30 | Meon Infants - Friday Multi Skills - 24th Feb - 31st March | Book Now |
| 15:00 - 16:00 | St Andrews - S4k Football Club - 24th Feb - 31st March 2023 | Book Now |
| 16:30 - 18:00 | S4K Colindale Primary School Home Club (4:30pm - 6:00pm) | Book Now |
| 15:10 - 18:00 | Westover Primary School - S4K Home Club - 20th Feb - 31st March | Book Now |
| 15:10 - 16:10 | Westover Primary School - KS1 Dodgeball - Tuesdays | Book Now |
| 15:10 - 16:10 | Westover Primary School - All ages, Multi Skills - Mondays | Book Now |
| 15:10 - 16:10 | Westover Primary School - KS2 Dodgeball - Wednesdays | Book Now |
| 15:10 - 18:00 | Westover Primary School - All ages, Multi-Skills - Thursdays | Book Now |
| 15:10 - 18:00 | Westover Primary School - All ages, Multi-Skills - Fridays | Book Now |
| 5:00 - 5:00 | Collett Dodgeball Club | Book Now |
| 15:15 - 16:30 | Cove Junior School Basketball After School Club Spring Term 2023 (Tuesday PM) | Book Now |
| 15:15 - 16:30 | Cove Junior School Dodgeball After School Club Spring Term 2023 (Thursday PM) | Book Now |