Our coaches don´t just run parties,
they provide an experience
Looking to book your child's sports birthday party? Click the button below to get started!
Our kids Rugby parties provide every child with an unrivalled fun and entertaining experience on their special birthday day! .
Our kids Rugby parties feature high energy fun games that are aimed to engage every child while providing the birthday girl or boy with a day to remember!
S4K Rugby Parties take your child's excited group of friends and enter them into a sporting area (indoors or outdoors) with our super talented and enthusiastic sports entertainers. We provide all the equipment required and our sports entertainers will take complete control of the party so that you can focus on taking photos and enjoying the fun!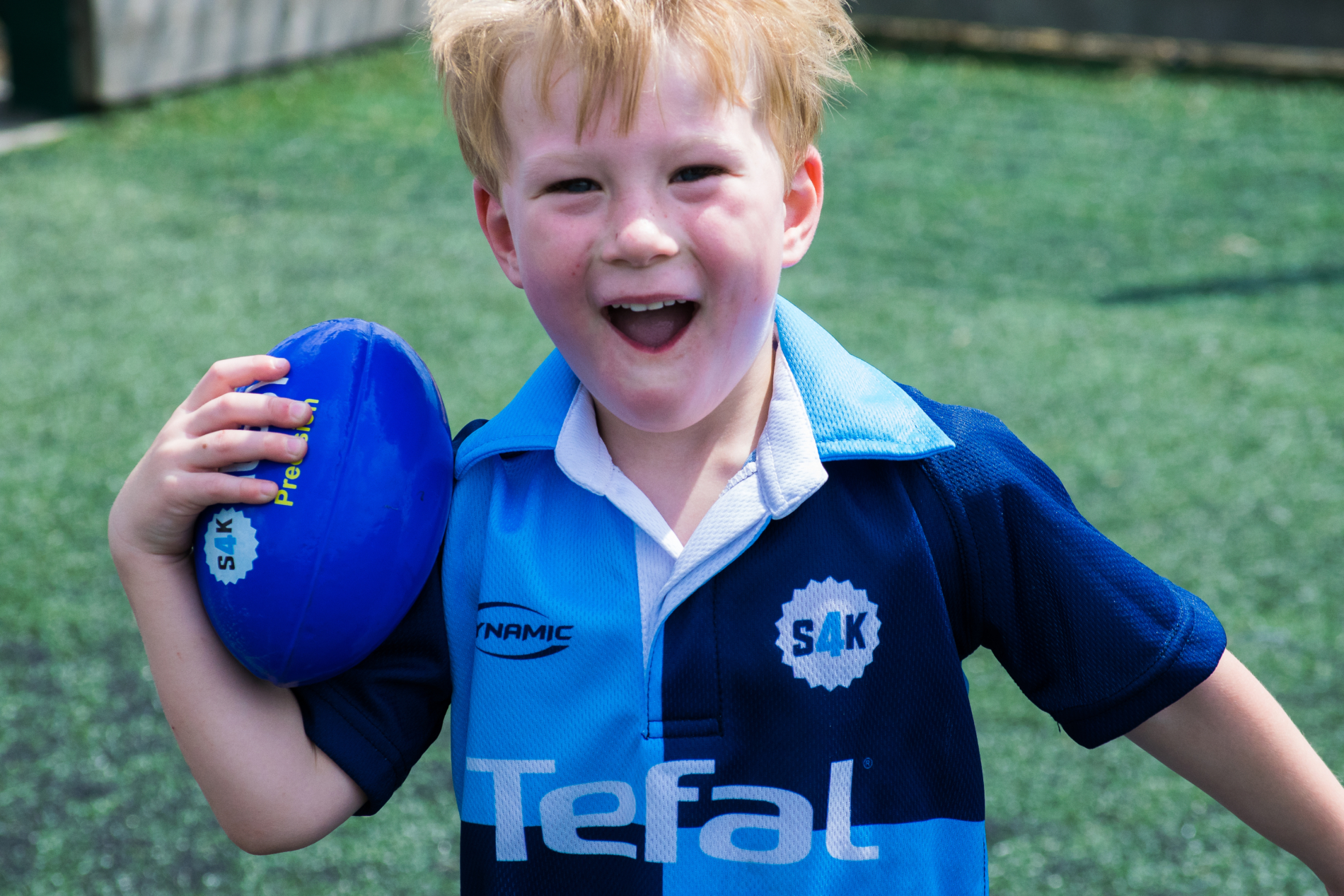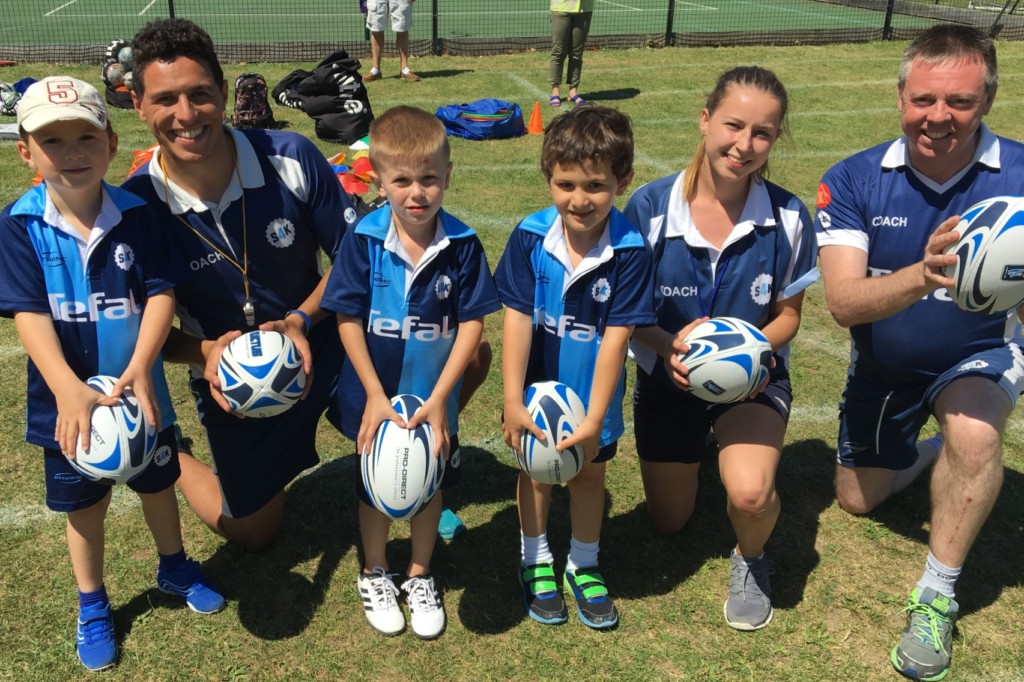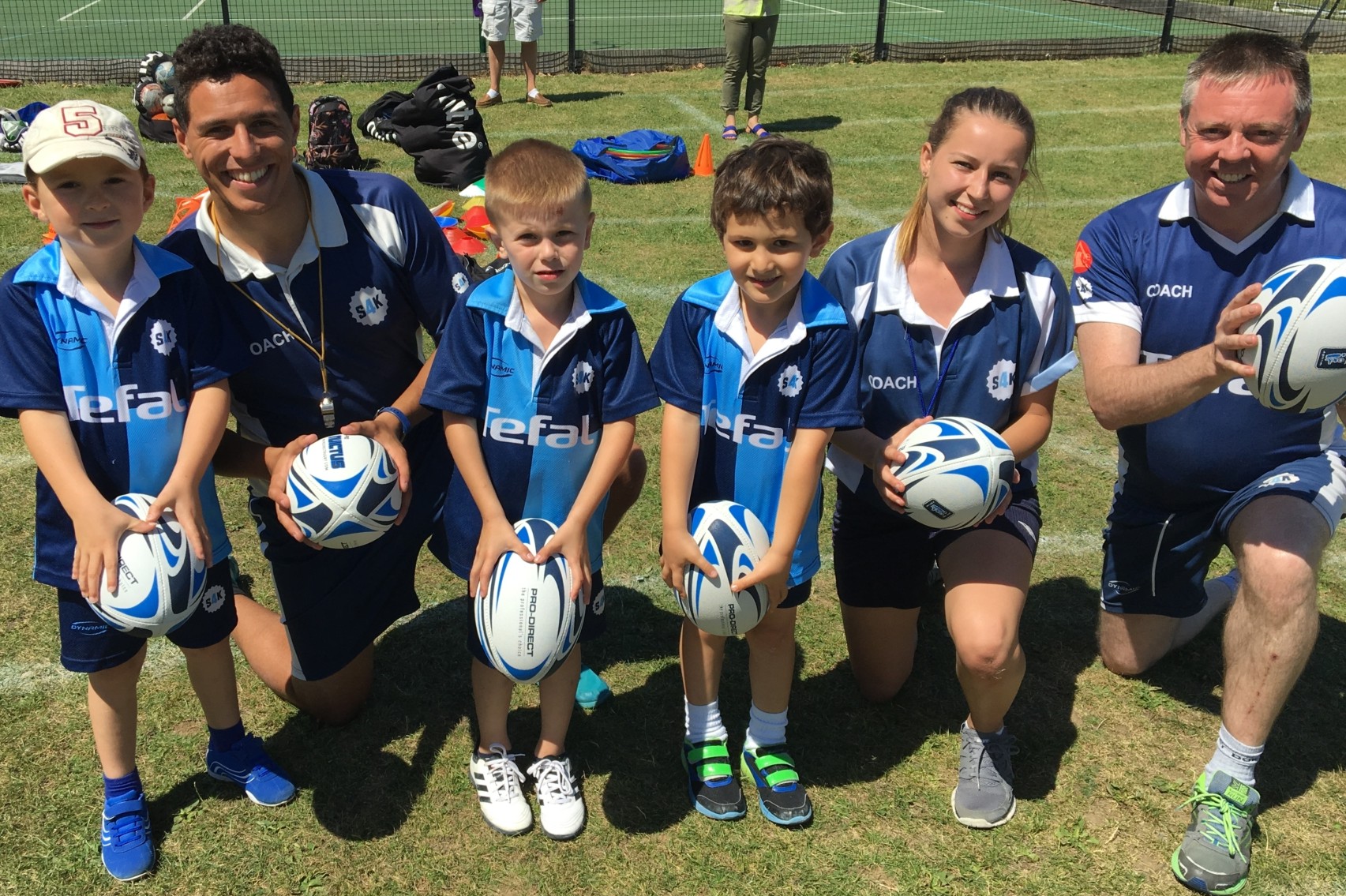 What Happens at Kids Rugby Parties?
Rugby parties are one of our most popular single sports party and are adaptable from toddlers to teens!  Our toddlers and pre-schoolers (up to 5 years) are treated to a rugby frenzy party with our S4K Sports Entertainers.  Games include the Zoo Game, Sleeping Peppa Pig and Race Track Tries and parents are welcome to participate too. 
For our 5+ year birthday parties, we recommend a more competitive party with lots of fun games including Gladiators, Twickenham Test, Numbers Games and Rugby Stuck in the Mud.  We always finish with a mini-tournament for our Champions Finale.  Our games are all inclusive and aimed at all skill levels – we want every child to feel confident and leave with a smile on their face.
Frequently Asked Questions
Naturally you will have some questions about your child's birthday party, so we've put together a list of the most frequently asked questions below.  If you have additional questions, we are happy to chat further on 0300 303 3866.
Looking to book your child's sports birthday party? Click the button below to get started!