Digital Online Kids Sports Coaching
The Sport4Kids App is the world's best app for kids' sports education and entertainment from Toddlers to Teens.
Based upon scientific child development stages it is revolutionary and can be used at home or along with an S4K digital coach or as part of our live venue classes.
Download the S4K App to access many benefits:
World class Curriculum Pathway for each age and sport
Toddler to Teens fun entertaining classes
Your own personal S4K Coach
Skills videos with easy-to-follow instructions
Individual Child record book – digital of course
Parent Dashboard to track progress and get tips and reminders
Upload Practice@Home videos for assessment
Calendar to keep track of upcoming events
Collect points for Curriculum Progression
Collect points for Practice@Home
Earn certificates, rewards, and prizes
Drive healthy sporty behaviour in your children
Get tips, advice, and support for sports parents
Access elite sports programs
Many other Membership and Partner benefits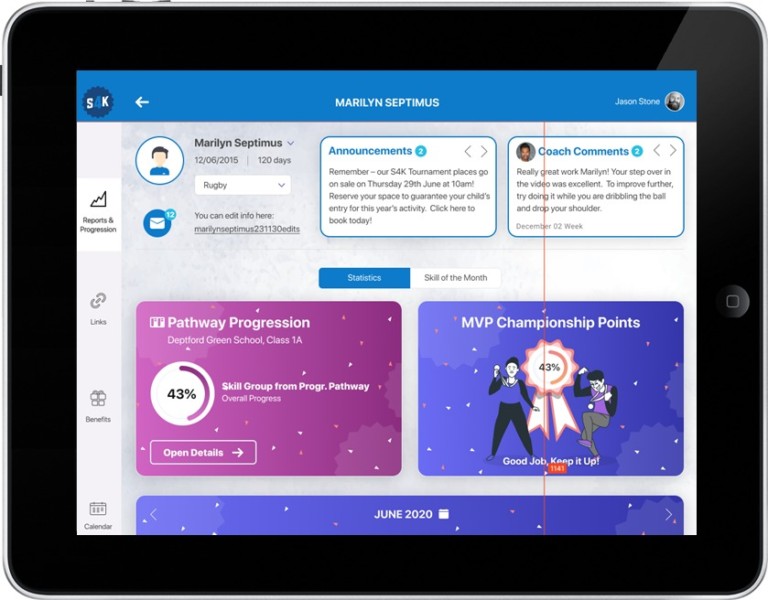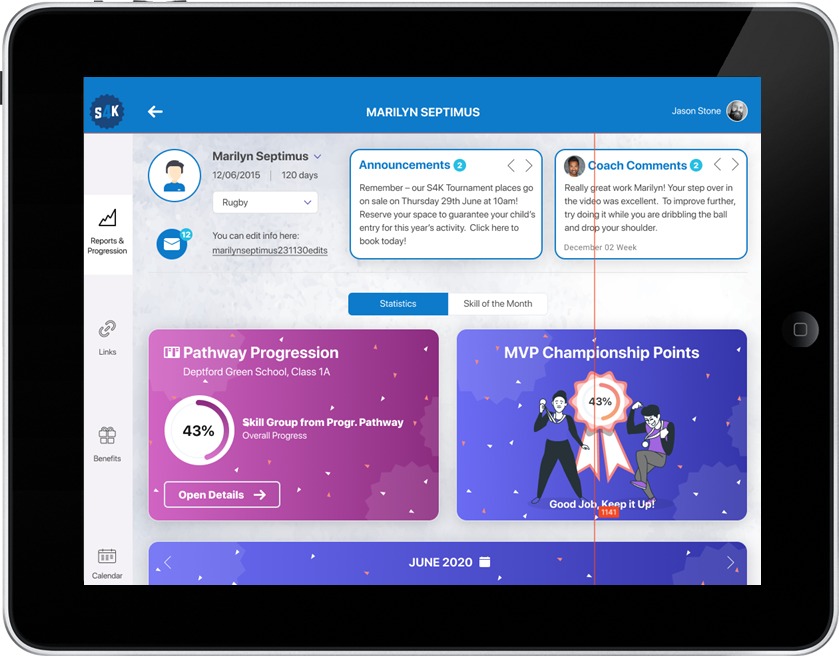 Log into the app using your S4K username and password.
If you don't have an S4K Membership yet, you can register here and use your S4K Membership ID and Password to access the app.
S4K provides alternative formats to suit your needs
The S4K App is the best app you can get for your child. It provides for age focused programs of choice from toddler to teens, covers a range of sports and comes in a number of formats and including:
Combined with Membership attending an S4K Venue
Digital only format to Practice@Home
Personal Digital Coach for assessments and guidance
Elite Sports Coaching options
Range of sports