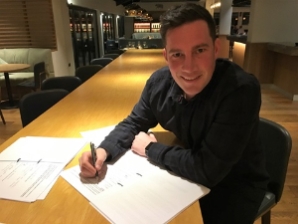 Sport4Kids is delighted to announce our latest Network Partner for Beaconsfield & Buckinghamshire as our quest to revolutionize kids sports gains more momentum. David Joy, along with his better half Charlotte, have become the latest outstanding couple to acquire an S4K Network Partner Licence. The territory covers most of Buckinghamshire including High Wycombe, Aylesbury, Marlow, Beaconsfield, Chesham, Amersham and Tring to name a few in a very extensive territory.

David already has a thriving Education business operating in many schools under the ActivKids brand and our CEO Steve Jones welcomes David's decision to convert to an S4K Licence. "We have known David for some time and after successfully operating an ActivKids franchise for ten years and having decided to commit his business and passion for developing children to Sport4Kids, it is a great honour, to welcome him and of course Charlotte to the S4K family."

David shares "With the professionalism, the quality and the product innovation at S4K, taking what is perhaps the biggest decision of my life, was made easy. Working with the S4K Leadership Team is an absolute pleasure and it feels great being part of the Sport4Kids mission to transform children's sport." Recognising it is a big step in his business ambitions he continues "The size and scale of the opportunity with a much bigger territory and a vastly superior set of products means I can continue to progress and fulfil my own and my family's ambitions." Adding, "It was a big decision, but in the ended it was a no brainer to acquire the rights to the S4K Brand for Bucks."

Our CEO Steve Jones adds "David brings a wealth of knowledge and qualities to the S4K Partner Network. His schools and education experience is a great foundation to build an accelerated business in Buckinghamshire. We are also delighted that David is bringing his other passion to Sport4Kids and has accepted our offer to become the S4K Golf Service Line Leader. So watch out for some exceptional kids golfing programs and lessons coming your way!"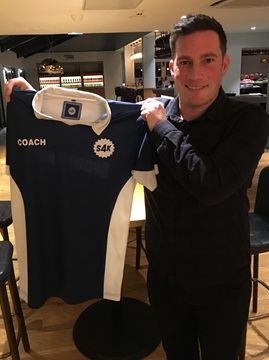 Sport4Kids Co-Founder and COO Dr Mark Gould said "We are excited to get going in Bucks and we are looking to open new toddler football and rugby classes in High Wycombe, Beaconsfield and Marlow in May. Later in the year we will target kids football and kids rugby classes in Chesham, Amersham and Aylesbury. Toddler and kids dance classes are planned as well as cricket and golf programs. Exciting times!"

David and his other half Charlotte plan to make a big difference to children's sport and develop-ment in Bucks. They are looking forward to getting into the schools and nurseries of the county to help children have fun and be the best they can be in both a sporting but also their personal devel-opment.

David said "I feel honoured to bring The S4K Way to Bucks. It is a great new beginning and great opportunity to bring so much more to the children in the schools that I currently operate in. We are looking forward to bringing all the wonderful Sport4Kids products and service to the children in our county. The science and technology behind each of the products and the coaching techniques using Montessori methods are so far ahead of everything else that is out there it is an exciting prospect. I cannot wait to get started. Our mission at S4K is to revolutionize children sports and with all that Sport4Kids brings we are confident that we can lead the charge for the children and parents of Bucks."

The S4K Beaconsfield and Buckinghamshire team are launching new kids football and rugby classes in Beaconsfield and High Wycombe.
Register your interest for a free taster by clicking one of the buttons below and selecting your closest venue.