CHILDREN'S FOOTBALL COACHING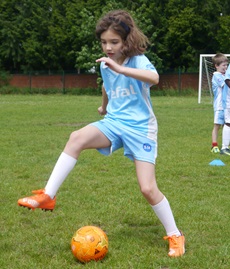 Our S4K Academy is where our football kids get the chance to learn the skills of their idols. Ranging from Hazard 123 to Ronaldo Scissors and the defensive switch executed by Vincent Kompany, our S4K Academy classes cater for children from the age of 6 years to teenagers.

Football Academy classes focus on enhancing individual skill levels of each child and building the player for the team. Confidence and graded pressure levels are key to this process, making sure that every child is readied for full competition within our S4K Football Club structure.
S4K Academy classes are split into two categories: skill development classes and game management sessions. Ball mastery is the focus of our skills classes, with lots of touches of the ball and small sided activities designed to emphasise and coach techniques on how to beat opposition players in one v one situations. Game management classes focus on providing children with an infrastructure to learn how to play as a team the S4K Way – controlling, looking, passing and moving with sharpness and precision. We operate a "skills first" mentality and applaud every attempt at executing tricks on the pitch. Cruyff turns inside a player's own penalty box or Maradona turns when passing a player on the half way line are all common place in the S4K Academy set up. Coaches provide a positive atmosphere for children to develop at their own pace, while ensuring that exceptional players are nurtured into Development Teams.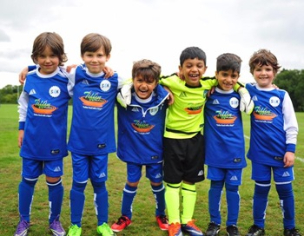 S4K Academy children take part in our small sided "S4K Tournament", pitting them against other teams from S4K Development Centres and competing for the coveted S4K Academy Cup and Vase. The Academy group is split into different ages that correspond with our S4K Football Club, where our players play against teams from the local area in FA registered leagues and tournaments. Each age group has different development aims for the season to ensure that the team progresses in line with the S4K Football vision. Parents are invited to get involved with the teams and play an active role in their child's development by attending our S4K Coaching Courses.

Players are assessed every six months through the S4K Grading system, where they can achieve levels of skill development from 1-10 on a Gold, Silver or Bronze status. Fitness, physicality, ball mastery and team play are all part of the S4K Academy curriculum, which has been developed entirely inhouse at Sport4Kids to bring the best footballing education to players.

Why not find your closest location and pop along to see us for a Free Taster by clicking the banner below?