Read on below to find out more about the story of the evolution of S4K FC and how our club has become one of the most successful in our local league set ups.
The Beginning…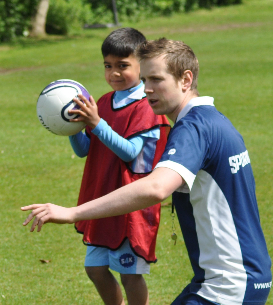 Sport4Kids was founded by Steve Jones and Dr Mark Gould in 2012. We noticed a lack of quality in the service being received by parents and children in football and decided to create a program that focused on player skill development. By sampling the best techniques from around the world, we created our Sport4Kids Skills Classes. We welcomed toddlers from 18 months and engaged them in football and sport for the first time in their lives. We enhanced our program to develop fun and skills in our S4K Kickers age group, before moving onto team play and matches at S4K Strikers level. The latter involved deciphering how to teach football gameplay to a very young crop of children - starting with the understanding that they were now part of a team, had to pass to friends and the glory of scoring goals would not always fall to them. There was also a little matter of tackling to address. Through various trials and pilot schemes, we introduced a pressure grading system that allowed children to enjoy football matches, without the pressure of being tackled. This clever little innovation also encouraged our children to look up when they received the ball, find out who they could pass to and execute a skill - we had stumbled across a golden nugget...
Tournament…
Matches at S4K Strikers level rapidly became the highlight of our families' experience the class. As our S4K Football curriculum evolved, we realised the need for children to be involved in competition, but once again, under a graded level of pressure. The S4K Tournament was born in November 2012 and takes place four times during the year, where all families from the S4K Strikers and Academy are invited to take part in a low pressure tournament of activities. Full of medals, smiles and praise from the side lines, the S4K Tournament provides the ultimate platform for our children to begin their competitive sporting lives.
Evolution to S4K FC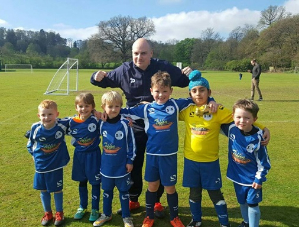 After soaking up the atmosphere of the S4K Tournament, our parents cried out for more competition for their young, developing superstars to take part in and something that they too could play an active role in. We trialled various friendlies and league formats, before the birth of the S4K Football Club in September 2014. The club was set up as non-profit and relied on the involvement of parents in order to keep it running successfully.
It was important to us that we preserved our skills focus and that we created psychologically engaging mantras and game management techniques that would allow our parents to become Team Managers, who could take ownership over our teams on match days. We entered three teams into the local Thames Valley Youth Development League and set sail on our journey.
The Importance of Training...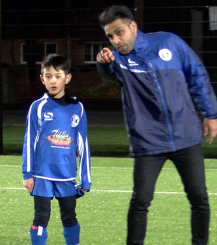 In our first season, we met a number of challenges around the consistency of the coaching approach of our volunteer parent managers — who we refer to as "Team Coaches". From formational misunderstandings to not fully understanding the rules around throw ins and corners, our S4K Football product development team set about introducing a level of training that would provide our parents with a solid knowledge base from which they could reinforce the messages from our Skills Classes and understand and exercise the S4K Way and its philosophies on child development and football. From this experience, enhancements were made to the S4K Player Pathway at Kickers and Strikers age (to introduce game concepts such as corners and throw ins) and game management mantras such as the "Eifel Tower", "Shape" and "Sweeper Keeper" were founded. Finally, we brought all of this together into a half day training workshop, split between theory and practical - The S4K FC Level One - a bespoke and innovative approach to educating parents on how to be involved in a football club set up. A key message rom the S4K Team Coach accreditation program is consistency - an area that has improved vastly over the past two seasons, with all teams deploying the same language and coaching philosophies in a "phrase perfect" manner.
Success...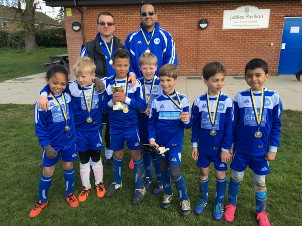 After the implementation of the S4K FC Level One, our club saw an uplift in results, leading to four teams reaching the semi-finals of their competitions, with two finalists and one winning team! The turnaround from the previous season was astounding and we were extremely proud of our teams and the Team Coaches involved. Do we believe that there is more to come? Absolutely! Are we enhancing the S4K Academy classes to enhance the sharpness and execution of skills, the crispness of the passing and the overall control, look, pass and move philosophy? 100%. Our journey is one that evolves each season - with new challenges and exciting innovations. The S4K Football Club and Academy program will continue to develop for years to come.