Looking for ways to keep active, whilst juggling your family life?
Well you don't need to, because there are a whole range of ways to stay active and spend time with the family, with little budget! It is important to keep active both physically and mentally, here are a few ideas that your family could take on!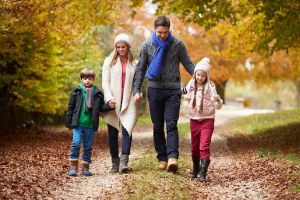 Woodland Walks:
Woodland walks are always a great choice with children, no matter the age! Your little ones will love to explore the nature around them and learn about wildlife, whilst your older children challenge themselves with den building and races! Perfect for a weekend afternoon, you can keep getting those extra steps in on a family walk and spend some quality family time out in the fresh air!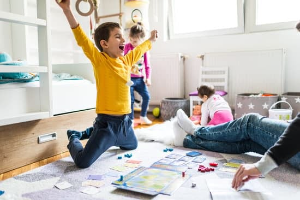 Indoor/Outdoor Games:
Whether a game of tag outside or a board game inside, both are an amazing choice to stimulate the brain. Games that introduce tactics, methodical approaches and a challenge are great for the mind and keep the brain active! Games are a great way to learn new things too, especially for younger children as they are developing more skills such as teamwork, communication etc.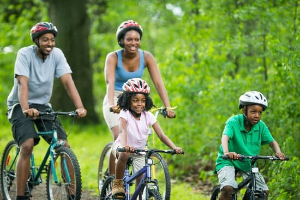 Family Bike Rides:
Could a family bike ride be your next step to staying active together? Cycling is one of the best ways to keep active and enjoy yourself at the same time! It's also an activity that the whole family can enjoy, whether the children ride themselves or with a grown up the fresh air and excitement can all be taken in!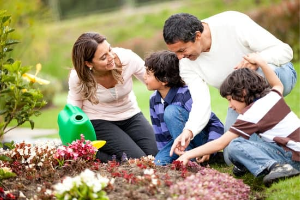 Gardening:
Exploring and learning is a great way for children to keep their minds active, and gardening is a great option to help children stay active physically as well! Challenge your family to explore nature and grow new plants and vegetables from your very own home. Not only will this keep you all active but you will also have some lovely home grown vegetables to enjoy and cook together!
Don't forget that Sport4Kids weekend sport sessions are great too, for keeping your little one active and we always encourage parent interaction at our sessions! 
Why not try out one of these activities above and share them with us through social media! We would love to see all of our S4K families keeping active at home and developing new skills! Always remember that being healthy and staying active can be easier than you think!