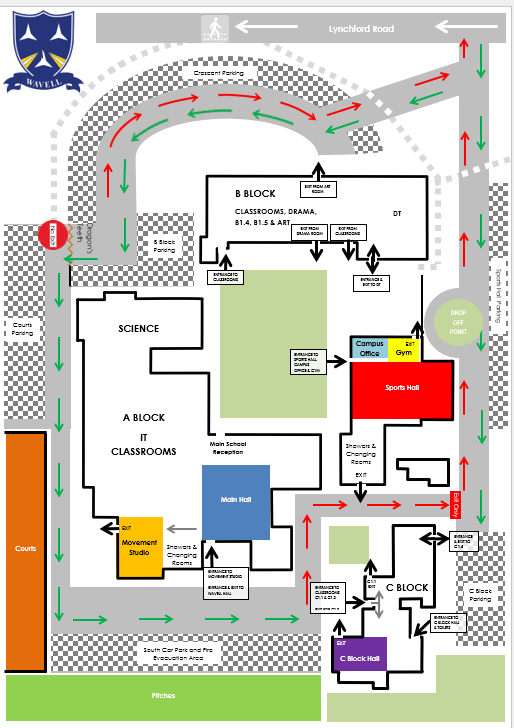 Please note that Wavell are hosting their first Netball Tournament in 3 years, since the Covid-19 Pandemic this weekend,  A polite reminder that the site will be busier than usual with approximately 500 competitors and visitors expected on site. With this in mind, please consider either parking off-site, walking onto site or car sharing.
Dropping off of members is encouraged this weekend at the mini-roundabout opposite the Sports block, rather than getting stuck in the flow of traffic around the one way system! See site map attached.
Apologies in advance for any disruption that this may cause to our members.