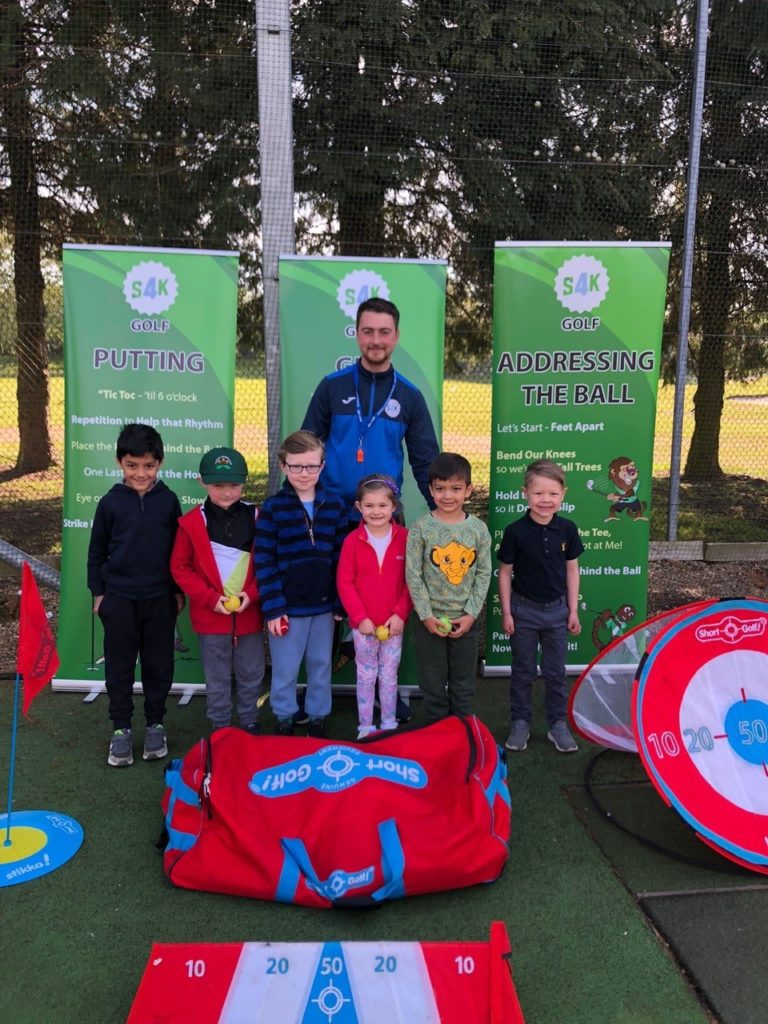 Our S4K Team in Stafford has been featured in the Golf Business News!
Following the recent partnership between 3 Hammers Golf Academy and Sport4Kids Stafford, we have featured in a Golf Business News article!
S4K offers golf classes from as young as 18 months up to 6 years. By starting golf from a young age children can join in with exciting and imaginative games which help develop their social skills as well as introduce them to the sport.
 "The partnership we have been building with 3 Hammers is fantastic. Combining the world-class facilities and team at 3 Hammers with Sport4Kids specialism in coaching early years and KS1 children is proving so effective. We are also working together on delivering the Golf Foundations programme in local primary schools and are about to have our final festival session at 3 Hammers for the two year groups we have been working with at St Giles' Willenhall. In July we will also launch our Tots, Birdies and Eagles Golf classes on Sunday mornings in addition to the Saturday morning programme which is already running." – David Cox , Principal of Staffordshire
My son Oliver, has been playing golf for a few weeks. He has come on fantastically well, he loves it, he's engaged, and he's excited to come! It's a brilliant class, brilliant instructors and they've really bought him out of his shell and bought up his confidence. Fully recommend!
Ellen, my daughter, is on her second lesson now, she absolutely loves it! Very personal class and she absolutely loves the interactive nature of it. The setup is really good, bold colours which she absolutely enjoys compared to something like swimming as it's on a one to one basis a lot of the time. It's really good for the little ones to pick up instructions and follow instructions. Yeah, she absolutely loves it!
So what makes you guys different? Definitely, I would say the energy! You and Lisa the energy that you guys have got has really helped Adam with his golf, with his attention that obviously all youngsters around Adam's age have, and honestly he really looks forward to Saturday mornings when we tell him he's coming to see Coach Mack and Coach Lisa and he's buzzing!