S4K on the Lookout for New Sports Entertainer Talent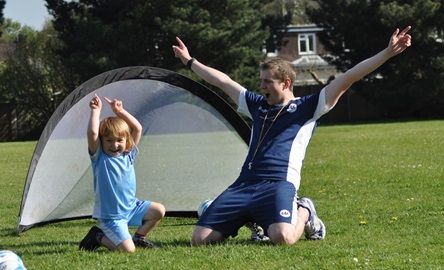 With the imminent launch of our toddler and kids football and rugby classes in Warrington, Sport4Kids are looking for talented coaches to join us on our mission to revolutionise children's sport in the UK.

We are looking for passionate and enthusiastic individuals with the following skills…
- Passionate about child development and learning
- Interested in sport
- Articulate, reliable, well-groomed and conscientious
- Oodles of charisma and a BIG S4K smile!
- Possess a UK driving licence and access to a vehicle.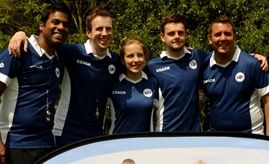 The S4K Sports Entertainer and Coach proposition is very different at Sport4Kids. We are not solely considering qualified coaches. All training will be provided by our S4K team and our S4K University online training platform. Our 16 week Coaching Development Pathway will ensure that you reach Lead Coach status as quickly as possible– without previous experience. We are interested in your desire and enthusiasm level - entertainment and fun is the name of the game!
We are looking for Coaches and Sports Entertainers across a variety of times and hours across the week.
We have part-time hours available at the weekends coaching children in football, rugby, dance, tennis and golf, as well as mid-week hours at local schools and nurseries running clubs and PE. We also have extensive hours available during the holiday period at our S4K Activity Camps. The hourly rate of pay is between £8-12.
Individuals who show a passion for S4K and being part of our revolution across children's sport will be invited to join us as a full-time coach as our operation grows.
Additional opportunities, both UK and Internationally, will also become available as our revolution continues.
To get involved, send us an email with your CV attached to and we will drop you an invite to come and see us. We look forward to meeting you soon!