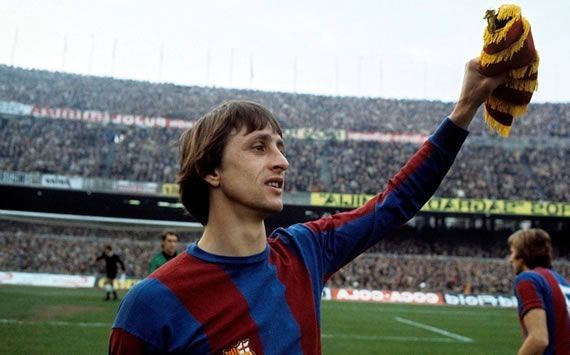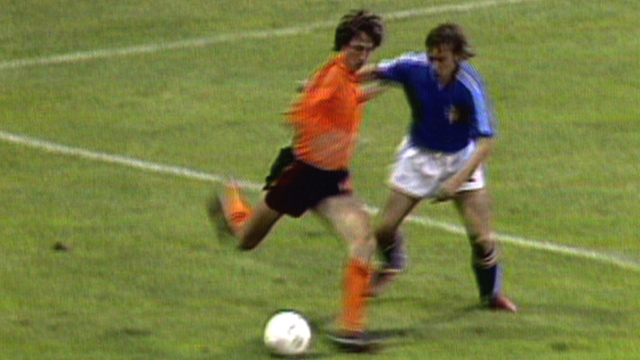 Cruyff died this week and the breaking news sent shivers down my spine. He has been my inspiration for decades. Taking his vision and passion for beautiful football can we use it to be an inspiration for the way we teach kids football?

Kids play everywhere on the streets, in park, in the garden, in the hall way, on the drive and in the street. They think and emulate their heroes. When I was little a very young and impressionable 12 year old I saw the take-over of football thinking and beliefs by Cruyff. Total Football and that amazing Cruyff Turn transformed the way that people looked at football.

I will never forget the moment my Co-Founder Dr Mark Gould phoned me up with the sad breaking news with the words "Your man has died". It brought so many conflicting thoughts and emotions. Yes saddened by the loss, the dire news. However it did bring shivers down my spine as I hurriedly turned on the TV to see all the mass coverage of this momentous event. Till his death he remained and still was the most amazing football thinker and yes his legacy is probably the biggest of any one individual who dominated when he played and also when he managed.

Cruyff led Ajax to three consecutive European Cups he then went to the play for Barcelona and transformed that club into what we know today. First as a player winning the league three times on the row when Barca had not been the Spanish Champions for 14 years. Barcelona were transformed by Johan Cruyff not once but twice, and for ever. But his legacy goes beyond trophies, to philosophy and identity.

He then went back to Ajax at the tail end of his career at 36 and won the League and Cup double, he was discarded for younger players. He went across to their biggest rivals Feyenoord and then won them the League and Cup double. He then went into management and back to Barcelona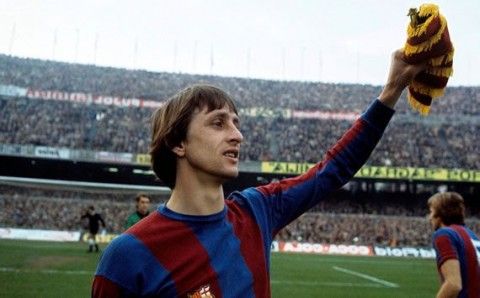 to bring them their first European Cup in 1992. The Barcelona domination and Tikka Takka football is a direct descendant of Cruyff and Total Football.


The doctrine of high pressing was initiated by the habit of playing your opposition anywhere on the field and the Dutch and Johann would chase opponents deep into their own half. He took that tactical genius to Barcelona and embedded it into their methods culture.

Although many contributed to the Dutch revolution Cruyff was the essential genius behind the operation. He influenced events on the field not only as a gifted and original player – the equal of Diego Maradona or Pelé – but also through his habit of making major tactical adjustments during a match without reference to the bench.

Many teams of the modern era have been directly influenced by Cruyff and his brand of Total, skilful and athletic football. The all-conquering Milan team in the late 80s had his finger prints all over them (based on early 70s Ajax and featuring Cruyff proteges Ruud Gullit, Marco van Basten and Frank Rijkaard) and even sides like the Arsenal Invincibles of 2003-04 played the brand of skilful exceptional attacking football. The Modern Barcelona and the Spanish national side and the current Bayern Munich and German national teams underpin this influence on the modern game.

Never has someone been such a truly great player and a truly great manager. Even more than that he was the embodiment of beautiful, inspirational football. He was a great visionary, a great revolutionist and a great technical teacher of the game. Embedding skills everywhere across the field. That is why at S4K we teach skills in every position.

One commentator this week commented "The argumentative, arrogant, dominating and brilliant figure was not only a pioneer of Total Football, he changed the personality of a nation too" another Richard Williams "Slender, swift and lithe, the Dutch master saw football fundamentally as a creative activity, and used his awe-inspiring talent to change the game for good."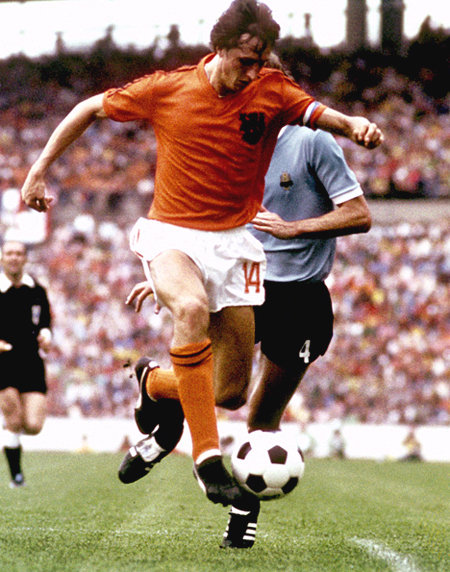 With Cruyff on the field the game became something very different. The belief that everyone can learn skills and build them into any position was counter anything we had seen before. Centres half's hoofed the ball up field, full backs where there to kicked wingers and tackle, not maraud up the field and be the Centre forward for a couple of attacks per game.

The principle that anyone can learn all football learn skills, can perfect a trick or finesse the ball with inspiration and lots of practice and passion was born with Cruyff. We at Sport4Kids have taken that belief to heart to the very core of everything we do. That is a passion for combining beautiful technical football with the individual no matter what the base level of talent is a legacy of the great man.

His legacy also flows into the way we teach kids football. In every kids football class at Sport4Kids you will see the influence of Cruyff. The Cruyff Trun is the core skill, trick and foundation of building base motor kills in our tots football classes. When a toddler puts their foot on the ball to look up, it comes from Cruyff. The Drag back and stop and drag to the side is a Cruyff move.


I am proud to see our defenders doing Maradona Turns and drag backs in their own penalty areas in competitive games and hearing the appreciate and awe of opposition parents and managers alike. Only when you play with such freedom, such commitment to skill and the essence being if you do not practice it a game then it does not exist and our players do not develop, build confidence and take the game to another level.

The inspiration he gave to push the boundaries of football is at the core of everything we do at S4K. Cruyff made a big impression on me as a 12 Year old and the deep technical skills and trickery he inspired me to practice day in day out as a child has lived with me ever since.

Cruyff with his vision and passion for revolutionising football will live on through the generation of S4K children. From the S4K Toddler Football Program to development childrens football classes and to S4K Club and youth football Johann Cruyff will still be running onto a field of football for many years at S4K.

I will miss him but will always think of him whenever I run onto a pitch or watch our children develop with pride.