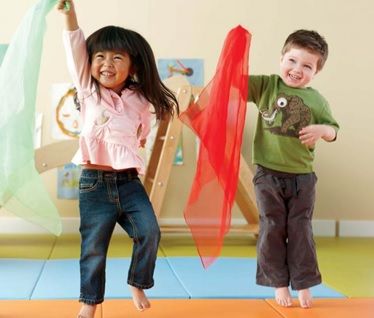 We had a fantastic time at the launch of our toddler and children's
S4K Dance
classes last Saturday in Old Windsor, Berkshire!
Our S4K Tots and Movers learned some new tricks and skills while having lots of fun and boogying to the music. Led by Coach Marie and her team, we explored the world of King Louis from Disney's Jungle Book before delving into toy box fun with Andy, Woody, Buzz and the gang from Toy Story. Our toddler and children had great fun shaking pom poms and stepping like bears before putting on a bit of a performance for our watching mums and dads (some of whom were itching to get involved to). Dance was the winner on the day!
In the next week, we will announce the launch of our full programme for the New Year – so watch this space!
The new Sport4Kids Development Centre at Cobham and Leatherhead will have two of our finest coaches at the helm, as they run the S4K Tots (age 18 months to 3 years), Kickers (age 3 to 5) and Strikers (age 5 to 7) sessions every Saturday morning.

Coach Matt Alder and Coach Nigel Parkes-Davis have been support coaches at the hugely successful Surbiton classes, under the stewardship of Area Manager Marcus Doyle. They've developed a great understanding with the parents and children there, completing all the training sessions along the way dedicated to getting the best from our team.

Both guys are really excited to be getting under way at their own venue, to meeting new families and starting them off on the Player Pathway road. They have seen the value of the system at other venues, and can't wait to get started.

So, come along and join them for a free taster session!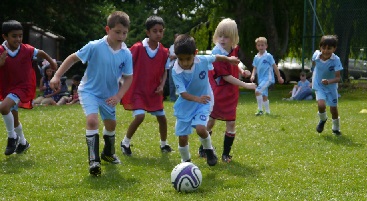 Book A FREE Football Skills Class Today!

The new Sport4Kids Development Centre at Cobham and Leatherhead will run classes for the our S4K Tots (18 months to 3 years), S4K Kickers (3 to 5 years) and S4K Strikers (5 to 7 years) on Saturday mornings.

Our vision is to produce skilled players, who excel at listening to coaches instructions and improving their own ability, to join the S4K Football Club. With the assistance of parents, we run age group teams in Leagues in Surrey and Berkshire, using the game management techniques taught in the Academy sessions to help them during matches.

Our Striker league also has players from different Development Centres meeting in one- off friendly matches, allowing us to see how players are progressing across the S4K network.

This constant desire to see our players evolve is assisted by Sport4Kids very own Player Pathway, so by the time our children have completed the full programme, they are rounded, skilful individuals, ready to take on other players and show what they have learnt.

Does this sound like a framework you want your child to become a part of? Then come along and join us for a free taster session! Click HERE to book today.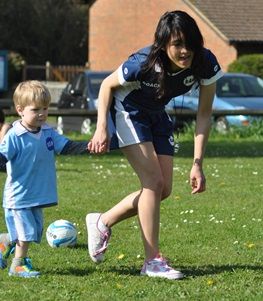 Toddler Football Classes Launching in April!

At our new Cobham and Leatherhead toddler football sessions, we start our children off early, taking development skills and games from our Early Years Framework and turning them into fun sessions designed to get our youngest members up and running on the Player Pathway, focussing on their balance, co-ordination and self confidence, introducing basic ball skills and, of course, scoring plenty of goals. We will use colours and numbers to help the children's understanding of the different drills we run through, and our specially trained coaches will ensure that every child gets the most out of each session they attend.

Our aim is that these early classes are the children's first steps on their Sport4Kids journey through to the football clubs, and that the parents have just as much fun as the little ones. Every Saturday morning, our S4K Tots (18 months to 3 Years) will get together at 9.15am; why not come along for a free taster session? Click here to book now!