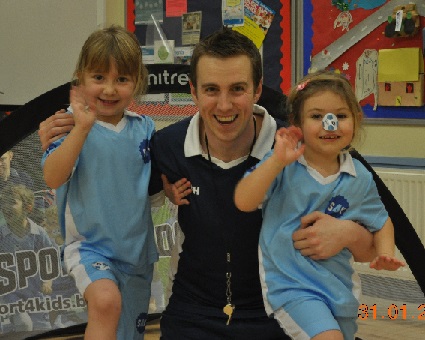 We are delighted to announce the launch of our new toddler and children's football club in February 2016! Our toddler and kids football activity classes are like no other! Built around a bespoke curriculum that is designed to teach children football skills from 18 months and lay the foundation for technical development in our football club.
Our Player Pathway curriculum allows coaches, parents and children to monitor progress and practice football skills at home too! Regular family events and a community club atmosphere means that new comers are always welcomed with open arms and invited to get involved as much as possible.
Our S4K Tots football toddlers begin by learning to place their foot on the ball, execute basic rolling (backwards, forwards, side to side) and have fun dribbling the ball with "little kicks" before scoring goals that are greeted by raptuous applause!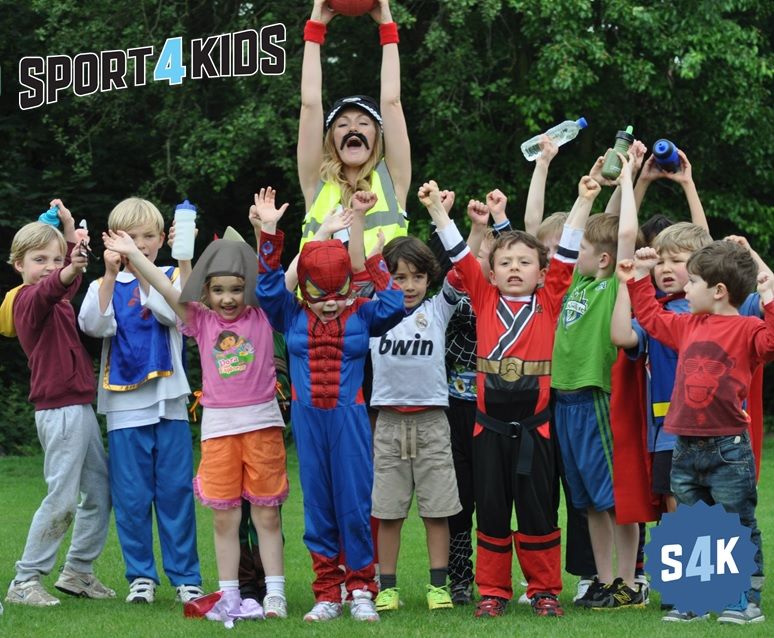 The camps are back! February half term is fast approaching and Woking and Windsor will be opening their doors to all of our S4K Families for high energy fun!

Families can expect to save 10% on their booking by booking spaces before Monday 1st February at 10pm. Please note this discount will not be extended past this date so book today!

Our team are working extremely hard to prepare a non-stop, fun-filled program of sports and activities for children from 5 years onwards. Our families will be treated to multi-activity camps featuring such as hockey, football, rugby and basketball as well as themes such as International Games Day and Movie Friday!

Click here to view the camp timetables (just click on the camp you would like to view).

Space are selling fast, so take a look at your closest camp below for booking information or reply to this email and we will give you a call to assist.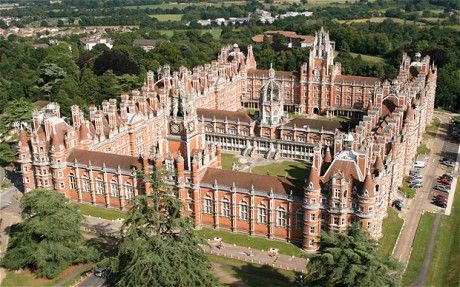 This weekend sees the annual Royal Holloway Alumni Sports Event at the university, where present students compete against past students for the Alumni Cup.
For our S4K football groups, this meant that our classes were due to be held outside on the all weather pitch. Unfortunately, this space is now no longer available due to the sheer number of alumni attending and the grass pitch that has been offered as an alternative would be too wet for our children. For this reason, we will be moving our classes to the St John Beaumont Prepartory School in Old Windsor (SL4 2JN), where the classes will take place in the furthest section of the Sports Hall. The class times will remain the same - S4K Tots (9-9.45am), S4K Kickers 1 (9.50-10.35am), S4K Kickers 2 (10.40-11.25am) and S4K Strikers (11.30-12.30pm). The S4K Academy (12.30-1.30pm) will take place outside on the top pitches (directions below).
To find us, you can park your car in the car park by the tennis courts. The sports centre is a short walk up the hill towards the main school building and then follow the road around to the left. The sports centre has glass automatic doors, but we gain access through the side door to the left of the building. For S4K Academy classes take place on the top field in all weather, so studs and shin pads are required. There is a path that leads up to this area through the back of the car park and the woods. The path will take you down hill and then around to the left. The path then bears around and up to the right before opening out onto the playing field pavilion. Please be aware that this walk can take 5-7 minutes.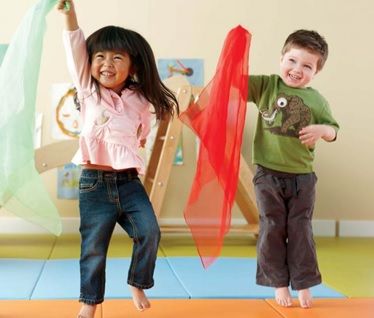 We had a fantastic time at the launch of our toddler and children's
S4K Dance
classes last Saturday in Old Windsor, Berkshire!
Our S4K Tots and Movers learned some new tricks and skills while having lots of fun and boogying to the music. Led by Coach Marie and her team, we explored the world of King Louis from Disney's Jungle Book before delving into toy box fun with Andy, Woody, Buzz and the gang from Toy Story. Our toddler and children had great fun shaking pom poms and stepping like bears before putting on a bit of a performance for our watching mums and dads (some of whom were itching to get involved to). Dance was the winner on the day!
In the next week, we will announce the launch of our full programme for the New Year – so watch this space!
ActivKids Joins Sport4Kids!
"Doing What Comes Naturally"
We are beyond delighted to announce our merger with ActivKids.
The S4K brand has made huge leaps in children's sports since it was created and we are extremely excited to welcome James Porter and his team to our S4K family. We have been wowed by James' passion for child development and his innovation and determination in encouraging children to love physical exercise through fun games and "doing what comes naturally". The ActivKids product is a fantastic addition to the S4K service to schools and nurseries and the emphasis on quality and a curriculum based approach has deeply impressed both myself and our co-founder, Dr Mark Gould. With the ActivKids product now integrated into the Sport4Kids service, we find ourselves with exciting new developments in the High Wycombe, East London, South Surrey and Kent areas. James has joined Sport4Kids as our new Head of Schools as well as becoming Area Manager for West Surrey. No doubt our families will all be seeing a lot of James around the development centres - so let's make him feel very welcome!

Here are a few words from the man himself...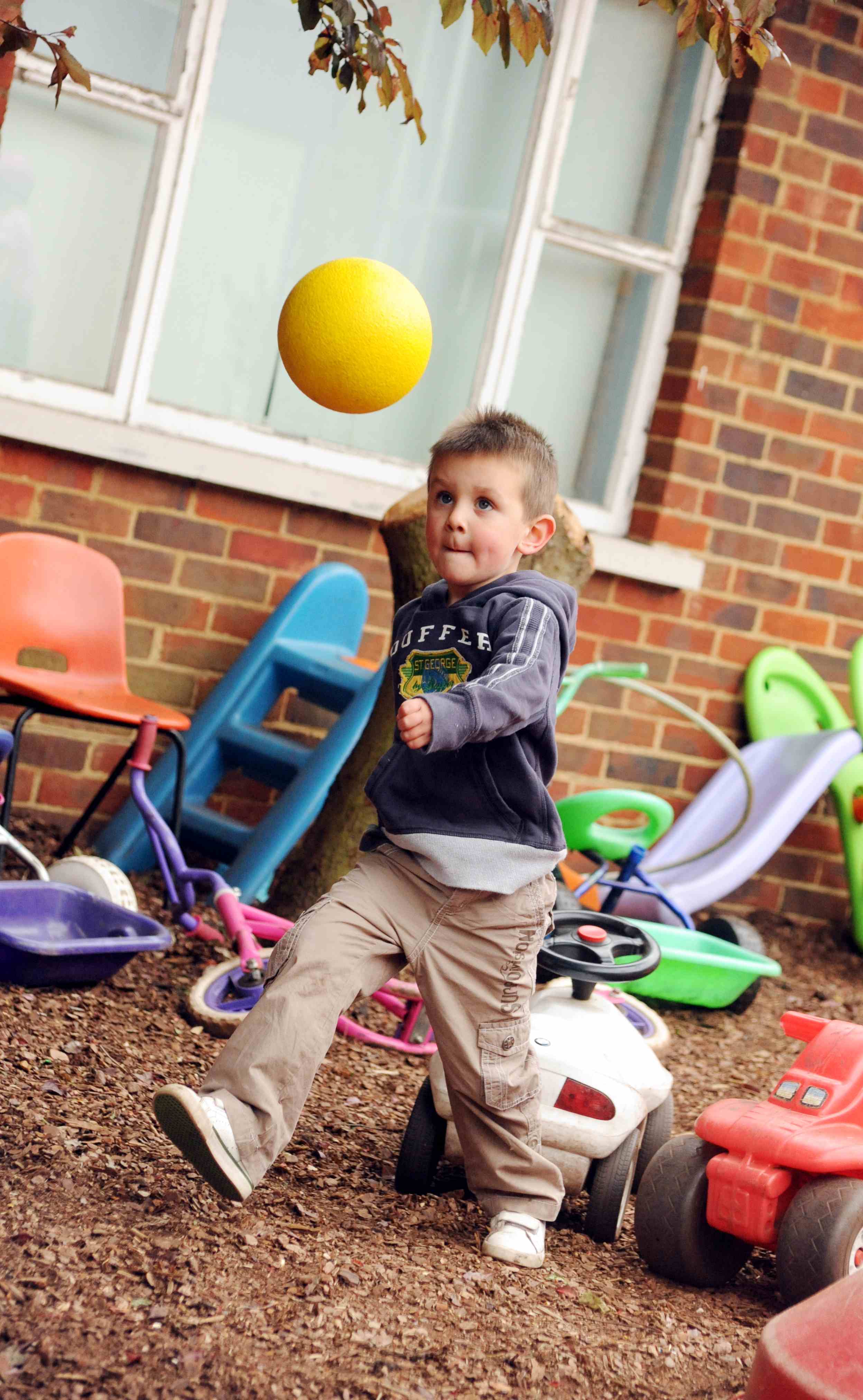 "The ActivKids programme has evolved a great deal over the 12 years since I wrote and delivered the first programme. I have set up a number of different ways to ensure thousands of children throughout England have had the chance to experience the unique natural exercise content I have designed. I know that with the right people and business, the ActivKids programme will benefit so many more children in the UK, and across the world.

In Sport4Kids, I have found exactly what I need to take the ActivKids programme to a new level. The level of detail and professionalism, along with the unrelenting pursuit of a 'beyond world class' service that is driven by Steve and Mark is an absolute joy and privilege to be part of. I have never met or worked with people with such a passion and energy and I am absolutely delighted to be part of the team.

The standards of coaching and programme design are second to none, as is the support and training given. The development of new products and services has already added to the quality of the ActivKids programme, and the future enhancements of what we are working towards will ensure we continue to deliver our mantra - beyond world class'