Virtual toddler and kids classes have become something of a trend over the past 12 months and the sports sector is no different.  Toddler and kids sports classes are routinely being delivered on platforms such as Zoom as parents, coaches and children try to stay in touch with friends, keep healthy and continue developing their love for sport.
While parents understand the benefits of keeping their child participating in sports lessons, some find it tough to engage their little ones with their favourite coaches digitally, so here are S4K's top 10 tips for parents…
1. Big Screen
The bigger the screen the better for kids – especially toddlers. Remember how your child is transfixed by the latest CBeeBies trend? Well, S4K coaches bring lessons to life with colourful backgrounds and props, designed to stimulate and engage young children.  The bigger the screen – the easier it is for your child to see the faces on our expressive coaches and the exciting backgrounds that immerse them in the story of the lesson.  We suggest screen mirroring your tablet or phone onto your TV or connecting your laptop via HDMI cable.  Try to avoid using a mobile phone screen for the lesson where possible.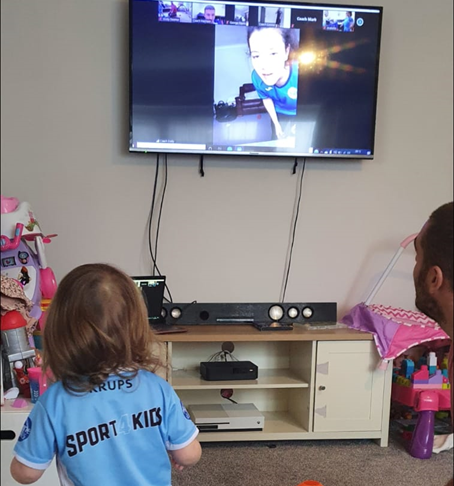 2. Enthusiasm
Parents are the biggest role model for their child in their early years. At our venues, parents get involved with their child's learning and help them to participate in the lesson.  Zoom classes are no different and toddlers and kids will pick up on your energy levels and engagement.  Point out interesting images in the background for your child to look at and express emotion when the lesson takes a funny or dramatic turn!
3. Practice@Home Equipment
Having the right kit for the classes will really help your child to get the most from their digital classes. Practice@Home equipment helps children to build an association between the home and their sport.  Familiarising your child with the same equipment that they use in their lessons will also help keep them engaged.  S4K equipment is specially tailored and designed to suit each age group.  Practice@Home equipment needn't be expensive and you can find our full range at the S4K Shop here.
4. Practice@Home
Practising the skills from the class during the week is something that we recommend to all parents. By using the same language, repeating activities and reminding your child of their coach's name, you will drive their attention and engagement levels with the sport and the digital class.  For children under 5, we recommend practising 5-10 mins for 3 times per week.  The S4K App is full of ideas to practice and you can upload videos of your child each week for assessment by the S4K coach.  Download the app here.
5. Uniform
Children who come to S4K classes receive a sports uniform as part of their membership bundle when they join. Wearing the uniform when they attend digital classes helps them to associate sports classes with their home, which also helps engage them with Practice@Home too.  It is all about structure, familiarity and making them feel part of the gang!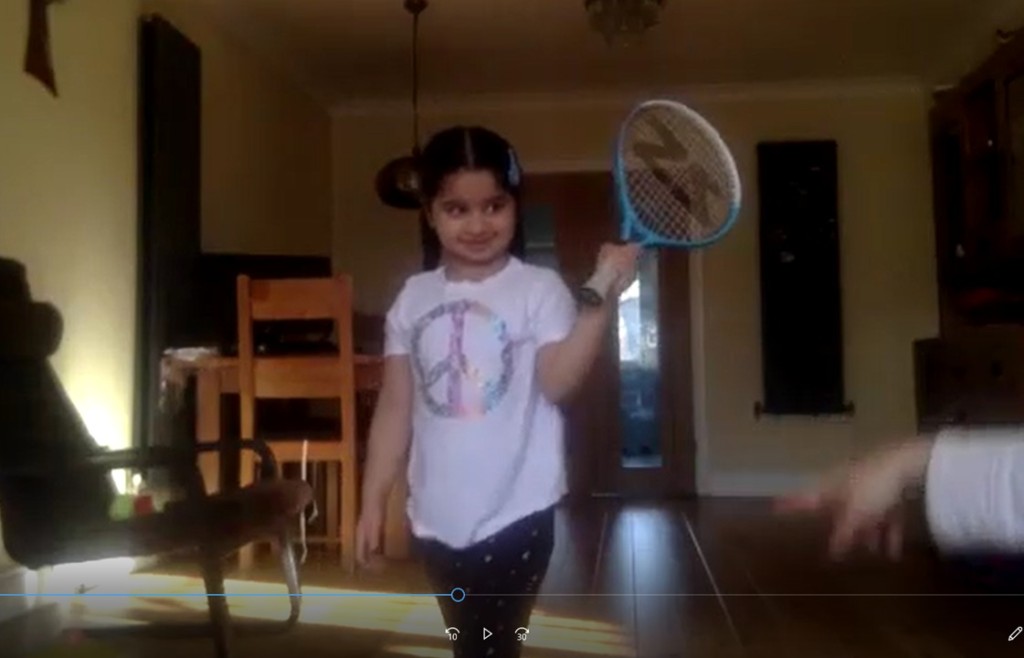 6. Re-Engagement
During the lesson, there will be times when your child becomes disengaged. Pointing out specific parts of the screen such as a brightly coloured fish or asking questions such as "What is Coach Adam doing?" will help stimulate your child and re-engage them in what is going on in the lesson.  Parents do this all the time in physical classes – Zoom is no different 😊
7. Don't Expect Too Much
It is important that we remember that children will sometimes have off weeks and not participate as we would hope – the same as in physical classes. Simply put, every minute that they participate in a digital class is a victory that should be celebrated. The key thing to remember is that familiarity with the sport, coach and their friends means that when we return to physical classes, they will be able to pick up where they left off.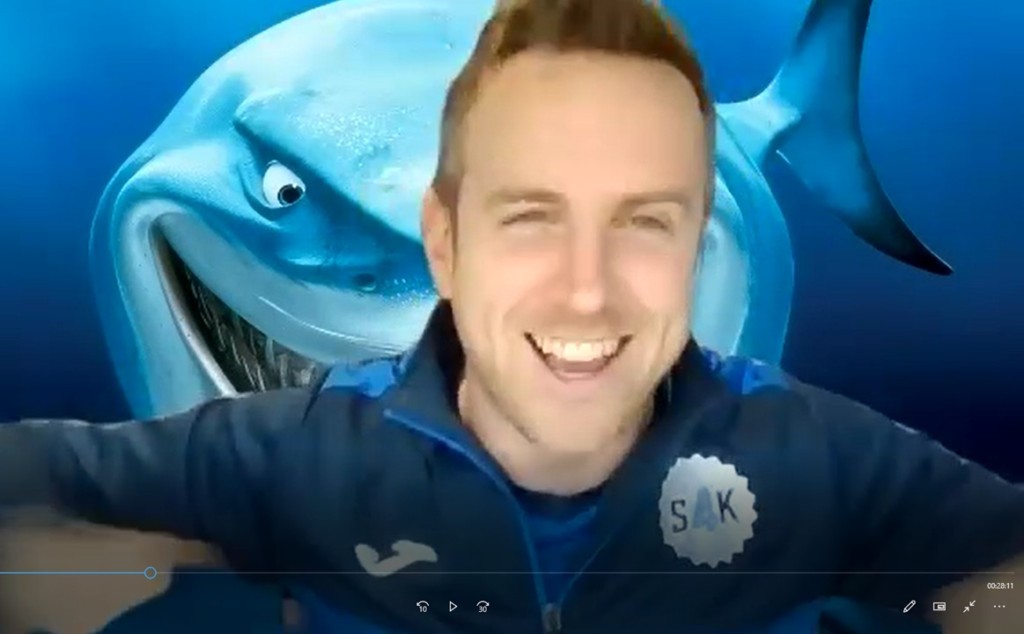 8. Set Up Environment
Creating the right space and environment for the activity can really help with engagement levels. Giving children the space to lay out cones from their Practice@Home equipment and be able to run around the room will help them enjoy their lessons.  Of course, in some situations, where there isn't much space, we can still make sure that the room is prepared by removing distracting toys or games.  Again, by pushing the sofa back and picking up the rug, your child will start to associate the change in the room with Sport4Kids time!
9. Schedule Shift
Sometimes, your child just will not want to take part in the class. Understanding that continued participation in sports classes is important, we have set up S4K TV which has a number of pre-recorded lessons for you to enjoy for all ages – including parents.  Click here to access.
10. Parents as Coaches
Think of yourself as your child's very own personal coach. The S4K coaching team will teach you how to teach your child in person, giving you tips and tricks on how to help them learn skills effectively.  Praising their success and ticking off their progress on the S4K App so that they can points and prizes will help keep them on track with their skills.