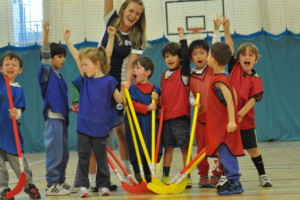 We are delighted to announce that we are extending our fantastic Sport4Kids Multi-activity holiday camps at Yateley School which will be opening in May.
Our Sport4Kids children's multi-activity camps are suitable for a range of different aged children starting as young a 5 to the age of 13! We have a new Kids Multi-activity Camp launching at The Yateley School in Yateley in May 2021 starting at 8am until 6pm.
Our Kids Multi-activity camps for ages 5 to 13 years old combine fun, entertaining and creative activities for kids of a variety of ages. Using fun games and activities we help to entertain kids with engaging activities and games for the children to enjoy. Kids Multi-activity camps help to build confidence within children and help to make relationships and friendships with others and our S4K coaches.
Sport4kids Sales Director, Adam Beckett said "Sport4Kids Multi-activity camps are one of the best multi-activity camps out there. The coaches and kids always build such a good friendship which always resulted in a fantastic time. The way the children are engaged with the activities and games cannot be matched and how we are now opening more venues it is truly brilliant."
If you click on the book now button at the bottom of the page you can book a space for your child, you can book from May 2021. Book your child in for our fun and exciting Kids Multi-activity camps.
The multi-activity camps at Yateley School will take place for the following age groups:
S4K Multi-activity Camps (5 to 13 years) – 8am – 6pm