Case Study – The Lambs, Nottingham Network Partner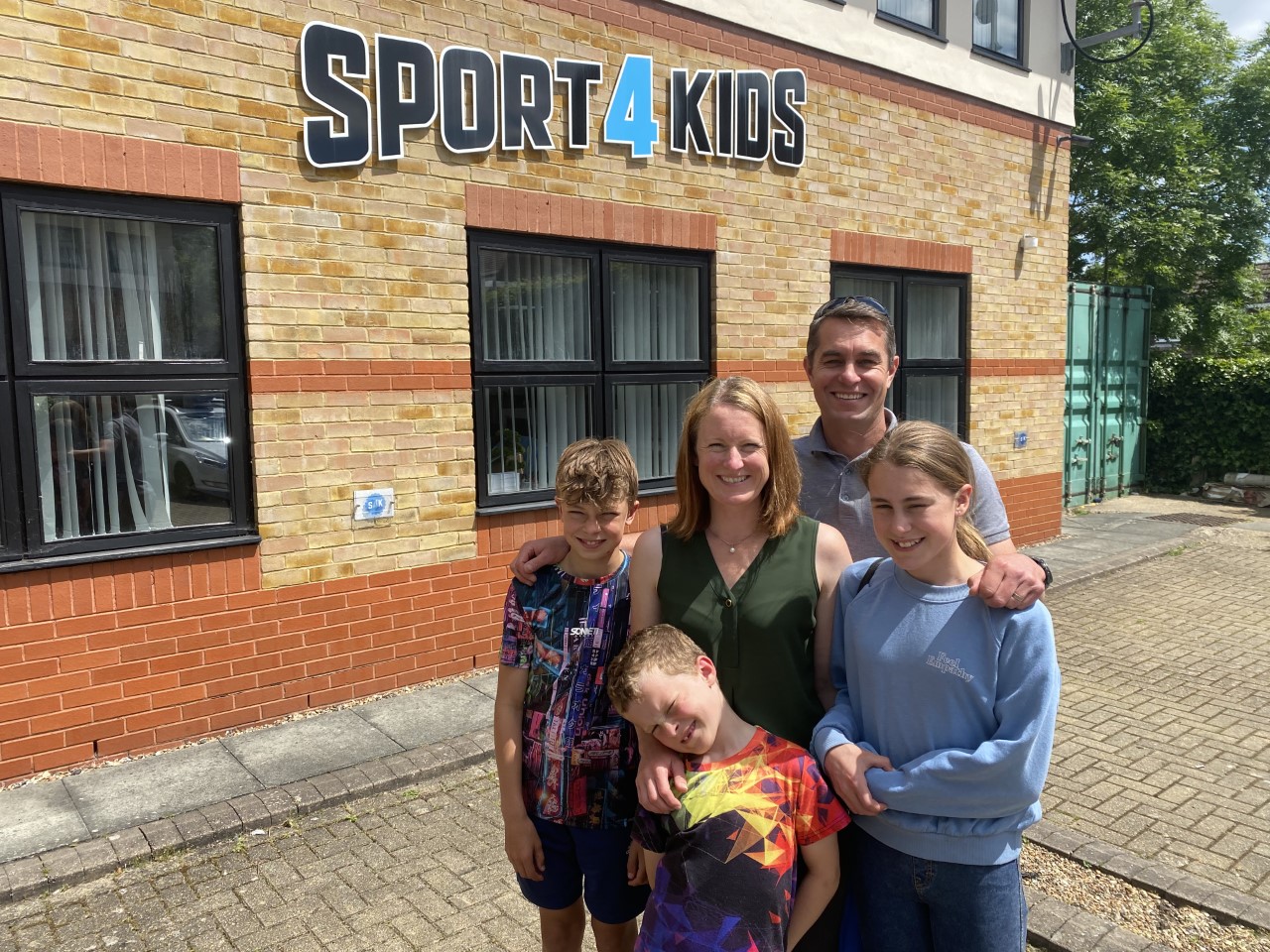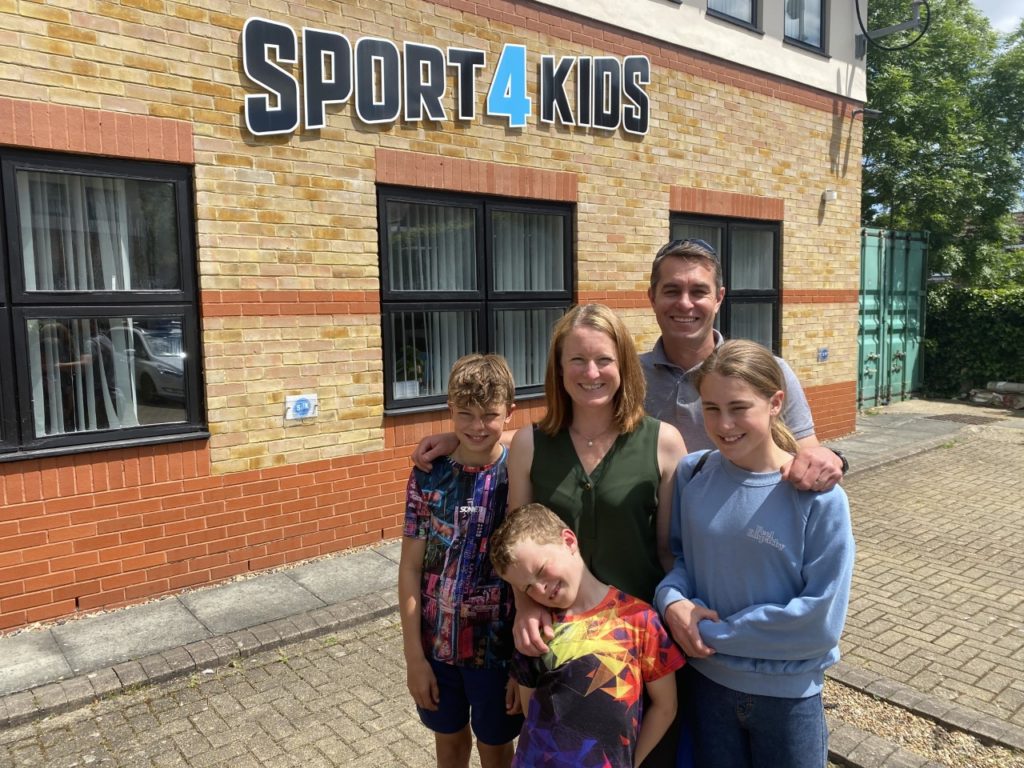 What is your background before becoming a Network Partner?
Well, as a couple we have always been interested in sport and even met playing hockey. We are a busy family with three small children 3 to 8 years and have balanced a hectic family life with a varied career.
I have worked within the Sport and Education sector for 23 years- as PE teacher, primary school advisor, Development Manager and Sport and Physical Activity manager. I see this as an attractive market, and I am personally investing financial resources to start this business up whilst doing a balancing act to keep up with a busy family life and a continued career in the university sector.
The key to this balancing act is hiring a General Manager, Courtney Evans, to drive the business forward and oversee the day-to-day operations and delivery of S4K Nottingham. Together we are passionate to grow it to become a market leader and develop a significantly profitable business in the future.
Courtney has a rich background in sports and child development having worked in a nursery for 4 years and worked in a number of sports coaching organisations including an Area Manager role for a key competitor. This allows me to continue a busy work and family life and still get on the Hockey pitch from time to time.
What prompted you to investigate franchising?
Well, we have a young family and want to build a legacy for ourselves and our children. Franchising is attractive as it is a less risky option to starting your own business. It is a business format that you know has had years of investment and development already built in. When I came across Sport4Kids I was blown away with how much had been achieved and how many assets are in place to build my business. S4K is so mature that it made it easy to decide to invest whilst continuing my career.
We found that there are a number of franchise models out there each with their strengths and weaknesses. Looking at some of the white-collar franchise models would mean you have to work in the business full time. With S4K it is a business build model and you are not limited to your own efforts.
Putting in a GM has really been possible because of the business build format. It is an investment and returns model that as the business builds over time, we build a customer base and a coaching squad that provides ongoing revenue. It will be possible to have an income without having to be in the business full time. That's the legacy aspect we are looking to build for our family. The S4K Franchise was compelling for that reason.
With three small children it is also something that we can build and provide a legacy and protect our children's future. It is something I can get my teeth into and work around the hectic family lifestyle. It is full on but very flexible.
The S4K Network Partner model really does provide a huge amount of support and infrastructure for us to build our business. We just couldn't do it on our own. We see it as a long-term opportunity and have taken on multiple territories.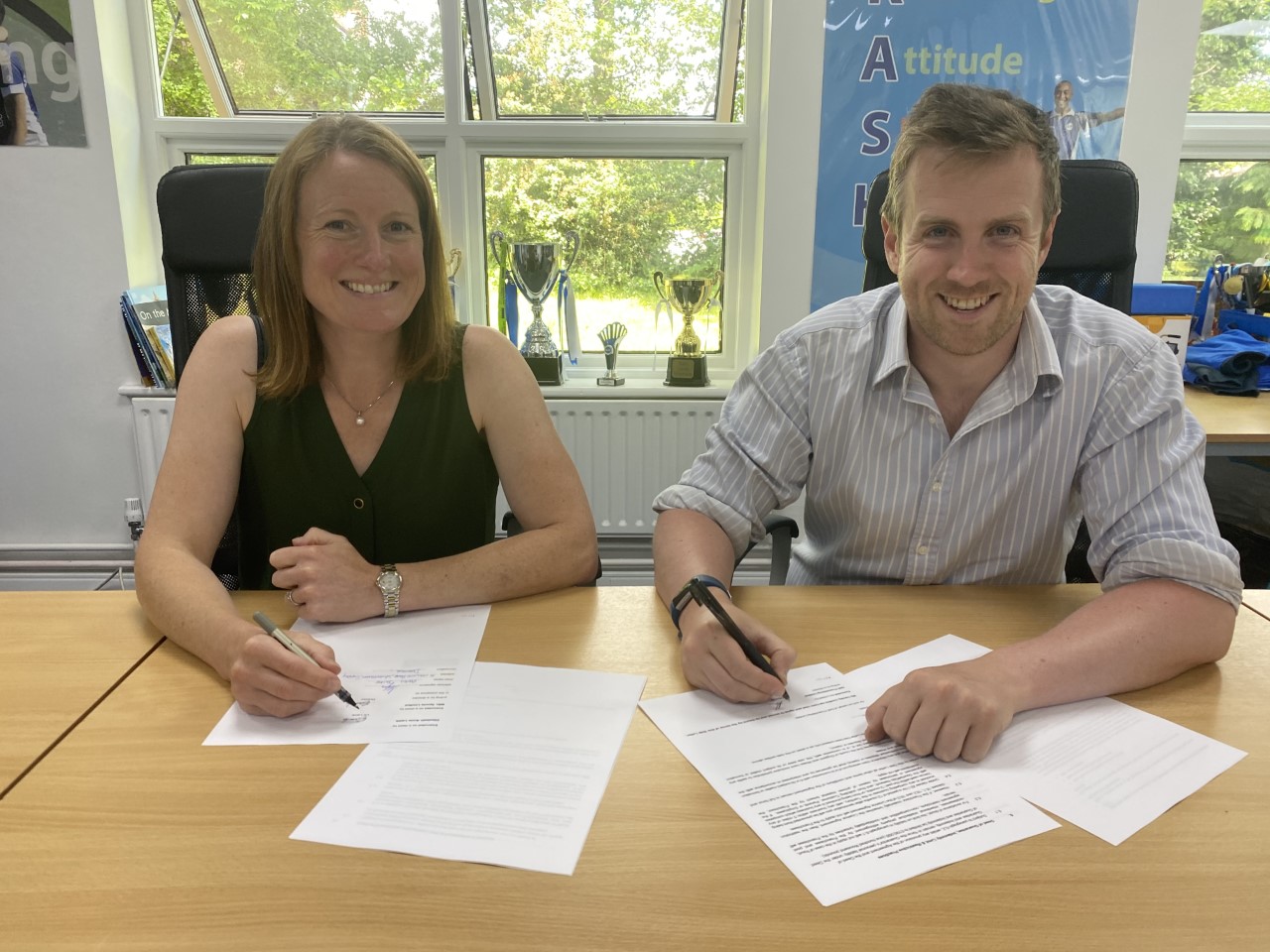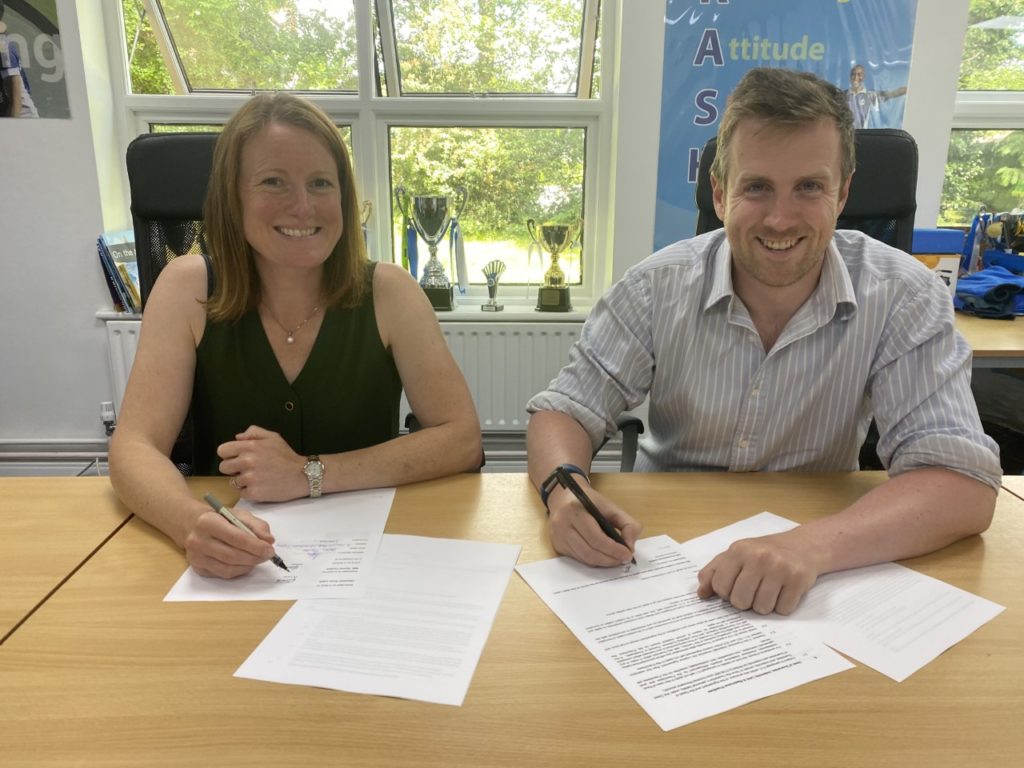 Why the Children's sport and education sector, and why an S4K Network Partner?
I love everything about it, it has been my career and passion for many years. It is such a rewarding sector. We are putting something back into the community. As well as coaching, I love to see the joy and development of children. My husband, children and myself enjoy sports and it is a very attractive lifestyle. It is a great fit with our family life. In addition, it is a market that is not going away and grows year on year in terms of importance, but also in terms of spend from parents, schools and nurseries. We are all becoming so much more aware of healthy and active lifestyles and even Ofsted have given a more balanced academic and rounded person direction for schools. Given the politics surrounding obesity, the NHS and mental health then one can see that this market is going to continue to grow in both the private but also the public sector.
Parents continue to spend more each year on their children, aspirations run high and parents a very aware of the challenge of sedentary lifestyles and are desperate for quality provision. They are starting them earlier and investing more on helping them. They also have a need for a high-quality experience and that is where we at Sport4Kids see ourselves.
As a schoolteacher I saw first hand the lack of quality, training and delivery. Schools are underserved and the lack of trained staff in schools and nurseries means there is a big demand out there for external support. This children's sports education and entertainment is a growth story and is a great industry to be in.
Being an S4K Partner made very good sense for us. There is so much put in place at S4K that it would take me years to build it and then some. Firstly, the product is so innovative and hits all the right notes. Then there is the comprehensive training, both from a business partners perspective but also for coaches. The business model is all about growth with many service lines. Having met the S4K Leadership Team we get a true sense of partnership and there is even an opportunity to contribute as a Network Partner to the development of the offer.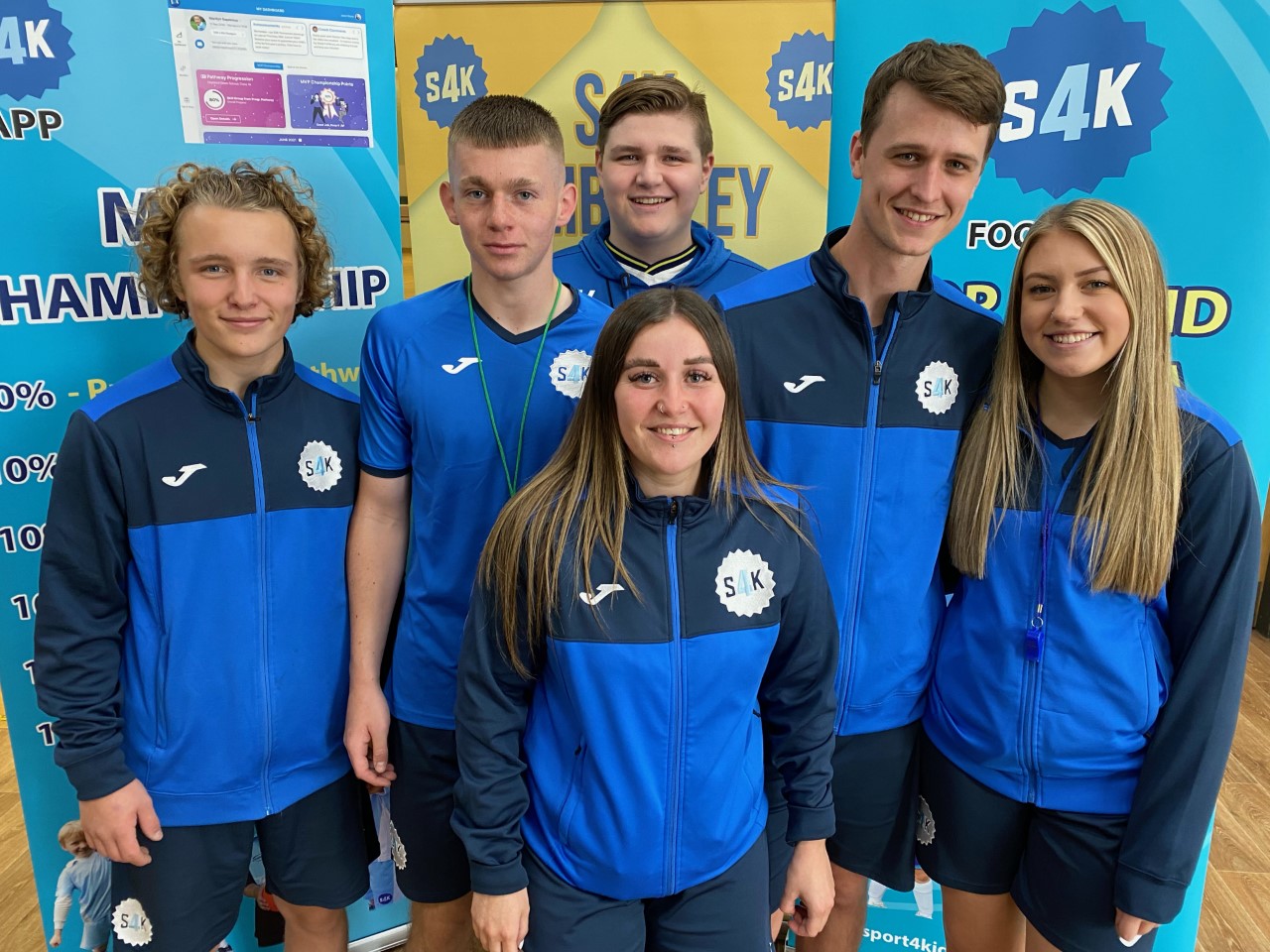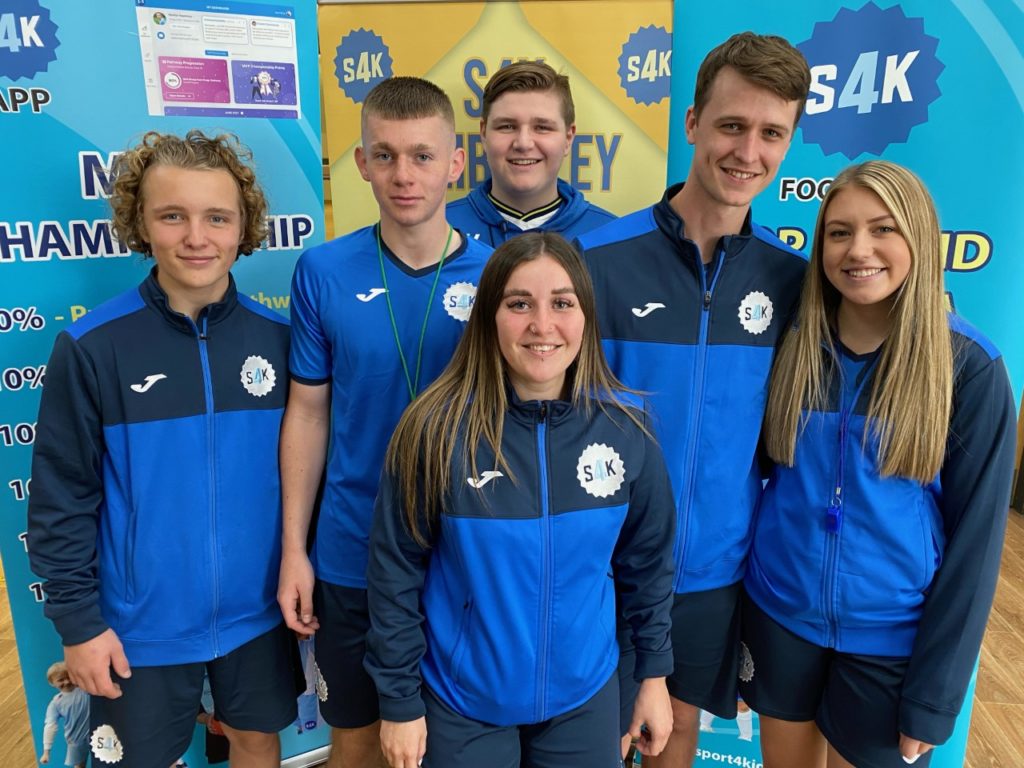 How was it in the beginning?
Well, our story is fairly unique and has been book ended by the Covid crisis and the various lockdowns.
Myself and my husband knew a fellow S4K Franchisee and were hugely impressed with the quality of the product, the philosophy of The S4K Way and we were able to get an inside line before we connected to the S4K Leadership Team.
We were introduced in the beginning of 2020 and came for a Discovery at HQ and was blown away. S4K is itself amazing, the quality of the S4K Business System, the products, support, training, technology and the people were way ahead of anything we had seen in the industry. It had a real family and professional culture with a strong commitment to excellence.
We were ready to sign up and launch our territory in March 2020 when the Covid Crisis hit us all full pelt. We were so excited at getting going with S4K that even when things were not looking good and so much uncertainty surrounding the crisis, we still wanted to move forward. Unfortunately, the writing was on the wall, and we had to pull out when in late March all schools, leisure centres and nurseries had to close their doors and we were into a full lockdown.
We then waited and kept in touch with the S4K story and how not only they survived but excelled during the crisis and lockdown months. A combination of supporting schools with key workers and vulnerable children, through to the launch of S4K TV, Zoom classes and then in the middle of 2020 converted all their product over to digital delivery keeping 90% of members was an impressive response to their Covid Fightback challenge. S4K has come through this period even stronger with a range of digital product that can be sold into the market.
We re-connected formally just after lockdown eased in April 2021 and had a Discovery repeat where we were amazed at the new digital products and the development of the supporting infrastructure. It was what they call a no brainer and we went into Due Diligence in May and Launched in June 2021.
We were lucky enough to see the launch of our first S4K classes launching on June 19th & 20th 2021. The launch consisted of two venues one on the Saturday the other on the Sunday, both venues launched with football and tennis classes. On the first weekend we saw 82 children booked in for their taster class and to start their S4K journey. The first weekend saw a 92% conversion rate into paid members.
During the launch phase there is a support system in place. This starts before the launch of the classes and covers recruitment, marketing, suitable venue searches! Once all of the previous has been covered off and classes are ready to take place there is an 8-week support plan in place to ensure the maximum success during the early stages. This starts with a carefully selected group of staff being sent from the core area.
The Nottingham launch weekend was supported by the Head of Training & Compliance, An S4K 'Super Coach', Sales Director and two senior administrators. After the launch weekend there was a member of core management team attending for 8 weeks to ensure the staff are on track with their coaching pathways and that the classes are to a high standard.
Charlotte Cox had joined the S4K leadership during lock down and ran a very comprehensive Launch Plan. This included the recruitment process for our General Manager. It was so good that we had three real talents and wished we could take on all three. We selected Courtney and she has been a great choice enabling us to have the most successful, launch to date in the network and allowing myself and my family to keep everything going. We get weekly support meetings and any help whenever needed. We even had time to slip in some holiday over the Summer.
It's been a great start!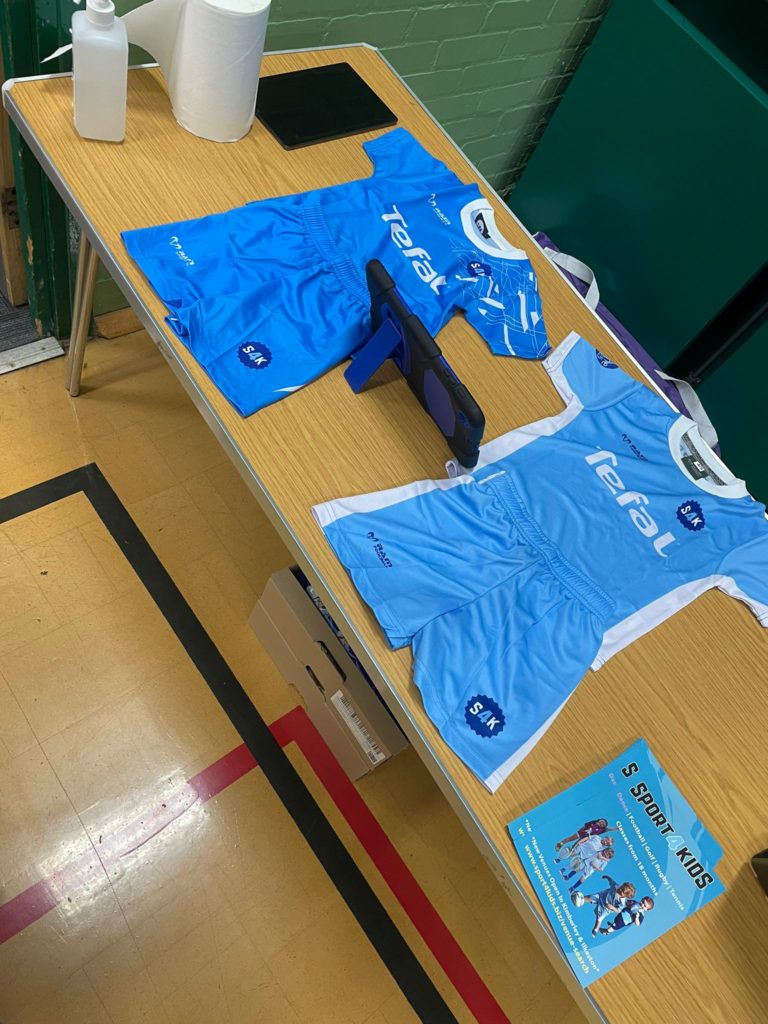 What is your typical day like?
Well, mine is a mix of taking care of my day job and juggling family commitments. I have been able to manage the business remotely with Courtney my General Manager taking care of the day-to-day operations. I work on the business rather than in it daily.
The Launch Plan and Annual Business Planning process is critical to staying on track and the growth planning we do helps too. During the Summer Holidays I help out at Camps. We have a weekly Management Team meeting and get all the coaches together once per month to do some training and keep the morale high with a barbecue or pizza evening.
How is business in the current economic climate?
Despite the Covid crisis, the market is robust for us as parents to prioritise spend on their children and are willing to pay for a good quality service. Whether that is the weekend skills classes, parties or holiday camps parents are always looking for something new and see it as an investment in their kid's development and happiness.
There are a lot of market trends out there from say Government spend increasing such as the Healthy Activity and Food program, to catch up funds and general awareness of mental health, obesity and the importance of active lifestyles. The media constantly talking about obesity, healthy lifestyles and parental awareness that the medium and long-term market conditions do look good. With schools and nurseries increasingly looking to compete to attract parents and children there is also good demand for top end sports education support.
On the resourcing front, growth of the workforce will include a significant coaching and management team with the relevant skills and experience to deliver the business. Currently the market for talent is favourable with competitors impacted badly with lock down and losing best talent. The new start-up has accessed a lot of talent and there is a substantial number of incentives and great to tap into for things such as Kickstart, Traineeships and Apprenticeships.
What advice would you have for others considering an S4K Network Partner in this sector?
Definitely spend time at S4K HQ, book a Discovery Day and get under the bonnet on the product and the overall business model. Ask to speak to other franchisees in the network and look to balance your family and work life whilst at the same time building a legacy business.
Take a look at The S4K University to see the level of training and the level of detail that S4K goes to. It is this that you are buying into. I would also ask the S4K Leadership Team to take you through the Operational Business Plan, so you can see what is expected of you and you can see a path to how you can build your own business. You will also see how your own strengths, or even weaknesses, match the task at hand.
Yes, do all the usual due diligence things but do see S4K in action to build a passion for The S4K Way, as emotions are a big thing on making this a success. I would also involve your family as early as possible and get them onside, it should be a family decision not just your own.
Most of all I would, make a decision to commit, and then enjoy the ride!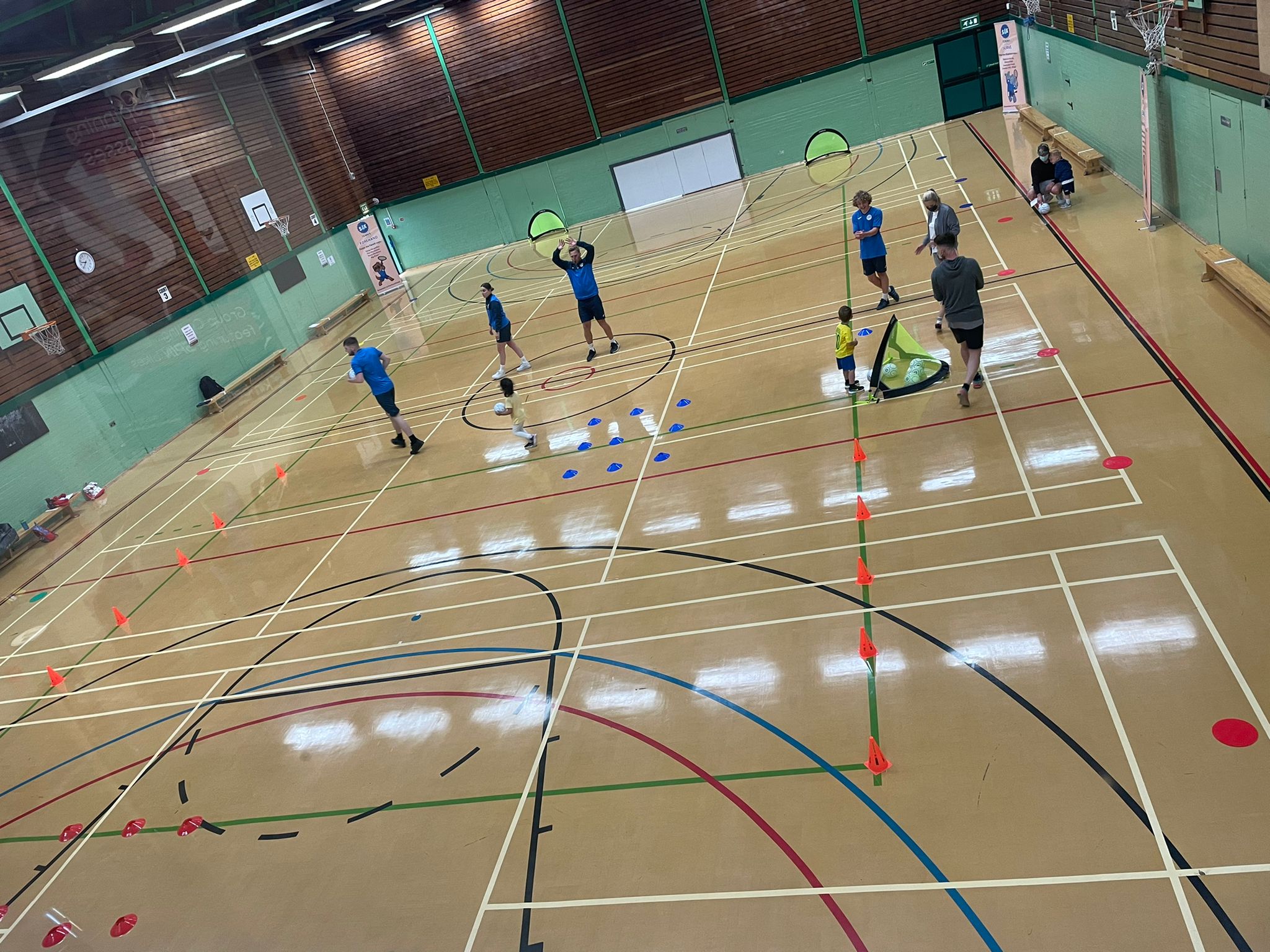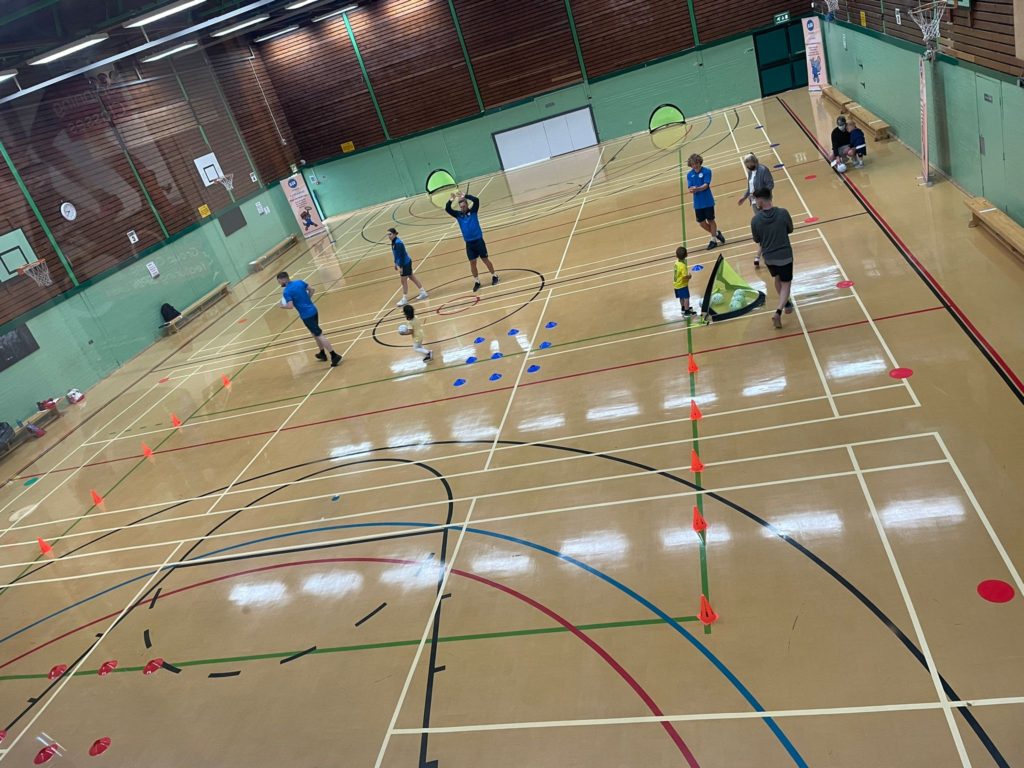 How do you see the future of your business?
Well, our future is to continue to build a high-quality coaching team and make use of every S4K service line. We will focus on growth and the road map to £1million turnover. As we extend the coaching team, we will build a management support team lead by our General Manager and then look to take on another territory.
Having a young family, it is important to have a flexible lifestyle, so the sooner we can get to a critical mass in the business and give the coaches even more responsibility in managing the business will keep us achieving this flexible lifestyle ambition, as building a large business that can provide for us in later life is the reason we bought into S4K.
Are you looking for a fun, rewarding and profitable franchise opportunity?
If yes to all of the above then we are looking for business partners that have the passion for sport and the ability to invest, lead and represent the S4K brand in the UK.
Sounds appealing? Let's start the journey together. Contact: Jon Fuller – Franchise Sales Manager – jon.fuller@sport4kids.biz The following E-Brochure will give you more information about Sport4Kids, and a little insight in to what it takes to become a network partner.