BREAKING NEWS – EMBARGO LIFTED
S4K Honoured In 2018 Parliamentary Review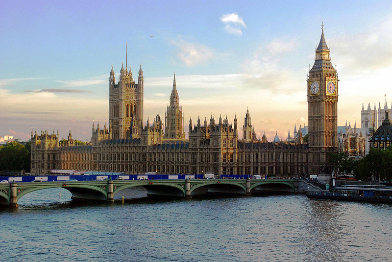 It is with great pride we can now announce that Sport4Kids has been honoured with inclusion in The Parliamentary Review 2018. 
The Parliamentary Review is a publication and celebration of best practice and innovation showcasing the very Best of British. 
As you can imagine a lot of the S4K Leadership Team are getting very excited.
At hearing the news, S4K CEO Steve Jones said "We are very honoured and proud to have been chosen to represent children sports and education sector to share our best practice. We always try to develop new and innovative programs and this recognition is down to all the hard work of all the coaches and the support of the parents and children making S4K so special."
S4K Co-Founder and COO Dr Mark Gould Added "After several years of hard work this sort of recognition makes it all worthwhile. It is quite a momentous occasion in our history and spurs us on to achieve even more. We will keep on innovating and developing our programs for the sake of the children, schools and nurseries. We are truly on our way to revolutionising children's sport."
The Parliamentary Review's release is marked by an annual gala at the Palace of Westminster. The publication aims to share best practice amongst policymakers and business leaders, consisting of discussion from award-winning journalists and business leaders. The Review is cross party and is Co-Chaired by Lord David Blunkett and Sir Eric Pickles. Included in the publication are forewords by the Prime Minister Teresa May and the Secretary of State for Culture, Tracey Crouch, a comprehensive summary of the past year and highlights of contributors' areas of best practice. It is distributed to over 500,000 relevant individuals.
James Porter S4K UK MD and Head of Education commented "Our aim has always been to be at the forefront of pushing the boundaries and setting new standards. To be recognised as one of the Best of British innovators in this space goes to show what a great deal of creativity, passion and commitment can achieve."
Charisse Tregear, S4K Head of Administration, summed up the delight at receiving the honour,  "Wow, I would not have believed that starting as a support coach several years ago in the Virginia Water Community Centre would have led to an invite to the Houses of Parliament to share our story. I will have to get my glad rags on!"
More to follow …