S4K Cheshire paid a warm welcome to the Warrington Guardian's newspaper editor, Mike Pearsons, recently. Mike attended S4K kids rugby classes and toddler football lessons at Broomfields Leisure Centre, Appleton to write a feature on the sessions which are offered every Saturday.  

S4K Cheshire Principal Rebecca Smith, stated that this was the perfect opportunity to show everybody – near and far – the skill session content which is showcased every week and to provide an insight to the quality of the team in Cheshire who work meticulously to create the perfect environment for the children to engage and learn sport.

Rebecca said 'We thrive on delivering first class quality coaching sessions through the Montesorri teaching style and blending this with child psychology and world class sports coaching techniques. The Dutch Coerver, Spanish Tiki-Taka and Brazilian Futsal make up S4K Football, while our toddler ands kids rugby classes focus on the precision and ball handling teachings of the All Blacks Rugby Union and Australian Rugby League sides.  We call the blend of psychology, world class techniques and progression the S4K Way! We are committed to being the best and enjoy building the long lasting relationships that demonstrate our commitment to the progression of every child.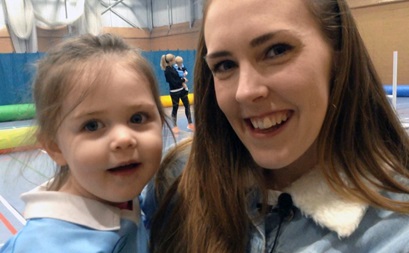 Sport4Kids believe in investing in the quality and ability of their coaching team, evidenced by the S4K University, where coaches have to complete over 4 months of training around technical sports and child development.  Rebecca stated "We have a brilliant team here in the North West and a set of amazing coaches that deliver quality sports sessions whilst entertaining like Walt Disney.  The coaches deserve great credit for moving through their S4K University education so quickly and achieving Lead Coach status.  Our parents and children extremely highly of them and are quickly welcomed into the S4K Family.  The S4K Way is all delivered with an infectious smile – there really is nothing like it".  

To read the full report visit and to listen to parent interviews please follow this link www.warringtonguardian/sport