KIDS RUGBY CLASSES!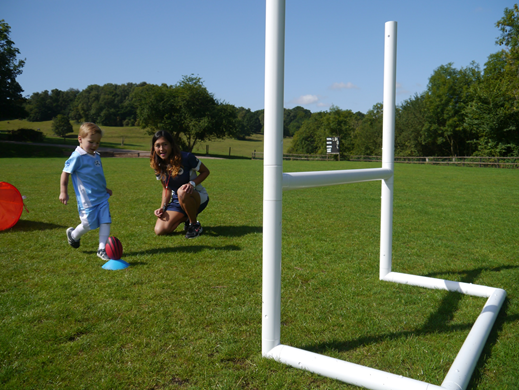 S4K Cubs rugby is the second level of development along our Rugby Player Pathway after our S4K Tots program. At this point, we introduce the Cubs to the concept of catching and playing with friends. The ball is foam, weighted and tailored to their size and children are encouraged to handle the ball with precision during structured activities and games, adding yet another dimension to their already flourishing rugby skills.

Cubs' talent is harnessed via running with the ball and catching drills as well as having fun in kicking the ball over the rugby posts. In addition child interaction and cooperation is actively encouraged as our coaches seek to stimulate greater social skills. Communication is encouraged as Cubs are taught to ask their peers to "pass the ball" and form an overall collective team spirit, achieved through cheering on their peers as they take turns to compete in small sided exercises. It is at this stage that kids are exposed to sharing and overall team play – giving pre-school rugby pupils the confidence build and skill progression for taking on new challenges and trusting in their coaches.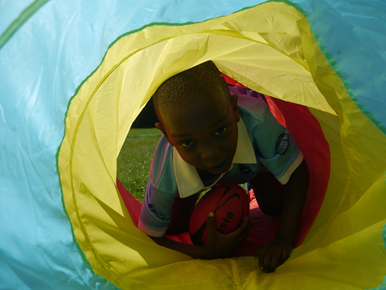 Control and handling of the ball are extended and challenges increase to work on combined skills with running, catching, passing and scoring tries often in one exercise. The concepts of defending and attacking are introduced as the kids' vocabulary and knowledge of the game expands. Children start to understand that there are team names, clubs and countries and that some teams are in blue and some are in red, emphasised through the introduction of different colour bibs. Our Cubs kids rugby classes really start to have an impact on improving a child's physical dexterity, particularly in the upper limbs and hands through a variety of ball-handling exercises. As children advance S4K introduces them to the skills and techniques made famous by the great New Zealand Rugby Union and the Australian Rugby League sides – all with the spirit and determination of the English.

One on one games with simple tasks are also introduced where competing for the ball, running in competition, dummying and falling correctly with the ball all become part of their development. Agility and memory games and imaginative exploration of jungles, crocodiles and other hazards that have to be overcome are all part of the mix where we still keep fun top of the agenda.

The capacity to participate in team play, to think both as individuals and bond as a team or group and to understand instructions from the coaches will stand all our little ones in great stead for school and their sporting lives.
Once children have progressed through our S4K Cubs class, they are promoted to our S4K Lions age group where they begin playing matches...