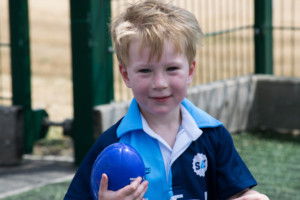 Parents are central to their children's development in every aspect of life and at S4K Beaconsfield & Bucks we understand that and work with parents to give children the best possible start in the sporting world. Our S4K Football and Rugby classes begin at 18 months and are child centric, engaging and energetic, we are fantastic at what we do but we couldn't get the results we do without parents support both in the class and through Practise@Home (more about that in a bit)
The S4K Coaches at our High Wycombe and Beaconsfield venues are of course role models to your children, and as they get older so are their idols in the professional sporting world. But, as parents, you eclipse everyone and it is you who your children look up to beyond anyone else.
They look for your praise above all other, your involvement and feedback, your positivity and enthusiasm, which is why at Sport4Kids we actively encourage parent engagement in our sessions (don't worry, we won't be dragging you up to demonstrate our Skill of the Month in front of a room full of people!). S4K classes are engaging and fun – not just for the children but parents as well. We pride ourselves on involving parents in what we are teaching and building relationships with families.
So how can you help your child in their S4K Football or S4K Rugby Class?
Encouragement
Positive encouragement is priceless when it comes to children. It reinforces a positive outcome and boosts self esteem, confidence and enjoyment levels.
Praise effort not talent
Let's face it, even as adults we don't progress at the same speed and as children this is even more evident. Praising effort shows a child that we appreciate that they are trying hard, that we aren't focused on the outcome right now and in turn teaches the child that it is not about success and failure, but hard work and above all fun. Cheer and congratulate all the children This shows an example of great team work and sportsmanship for your children to learn from.
Focus on enjoyment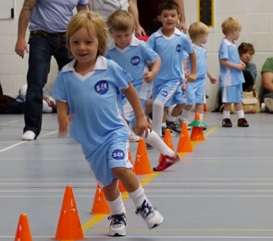 At Sport4Kids we are dedicated to giving children a great framework to enjoy physical activity throughout their life. This, for many of them, is their first exposure to sport – the most important part is that they enjoy themselves and have fun!
Practice@Home
Our Practice@Home books aren't just for class – they serve as a tool for you and you child to go home and really cement the skills that we teach in class, building on not just skill level but crucially confidence. We cannot state enough how important practice is!
I think by now you may have realised just how big a role parents play in a child's sporting development and more specifically within the S4K set up. So we would like to take this opportunity to thank every single one of our current S4K parents, and to welcome any new parents with a free taster session for them and their child so that they can see first hand what we are all about.

Our Session Timetable is;
Saturday at Cressex Community School
S4K Tots (18m-3years) 9-9.45am
S4K Kickers (3-5years) 9.50-10.35am
S4K Strikers (5-7years) 10.45-11.45am
Sunday at Beaconsfield High
Beaconsfield Football
S4K Tots (18months-3years) 8.30-9.15am
S4K Kickers (3-5years) 9.20-10.05
S4K Strikers (5-7years) 12.00-1.00pm
Beaconsfield Rugby
S4K Toddler Tag (18month-3years) 10.10-10.55am
S4K Cubs (3-5years) 11.00-11.45am