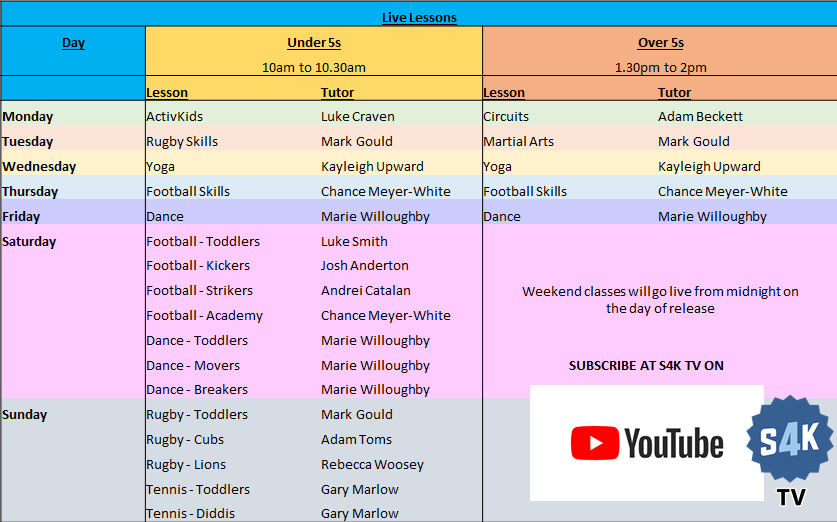 This week of S4K TV has been fantastic! and we would like to thank everyone watching and joining in at home, as YOU our S4K family have made it so enjoyable and engaging! We love the responses we have received and the videos and photos we have received of your children joining in  are the best part!
We have had Coach Mark leading mixed martial arts, we have had Coach Kayleigh's Easter Yoga and Coach Luke's Activkids class and it's only Wednesday! We have Football skills with the Fantastic Coach Chance on Thursday and a Dance class with the amazing Coach Rachel on Friday!  
We are live every weekday from 10am and are uploading additional classes every day!  
Never miss out on any classes subscribe to the S4K TV YouTube page by clicking on the button below! Also follow us on our Facebook and Instagram pages for updates and shout outs!  
We would like to take this moment to thank all of you again. Without your generous £9.99 contributions we would not be able to keep doing what we are doing so thank you all from the bottom of our hearts!